Nothing could separate Lane United from visiting OVF Alliance on Thursday evening as the Reds battled to a 0-0 draw at Civic Park. Despite the home side dominating large stretches of play and enjoying a 7-1 advantage on shots on goal, the match ended with the two sides splitting the points.
For the second time this season, Lane United and OVF Alliance ended all even after their 1-1 draw in Albany back on May 29th. With this result in Eugene, Lane United is now unbeaten in their last six matches.
Lane United's defense, led by a formidable backline comprised of Brian Torre, Modou Sowe, Michael Hatcher, and Robin Terry, was impenetrable. Sowe, in particular, was clinical in snuffing out any attacks that Alliance brought forward, winning a handful of timely challenges. He also made several threatening runs to drive his team up the pitch.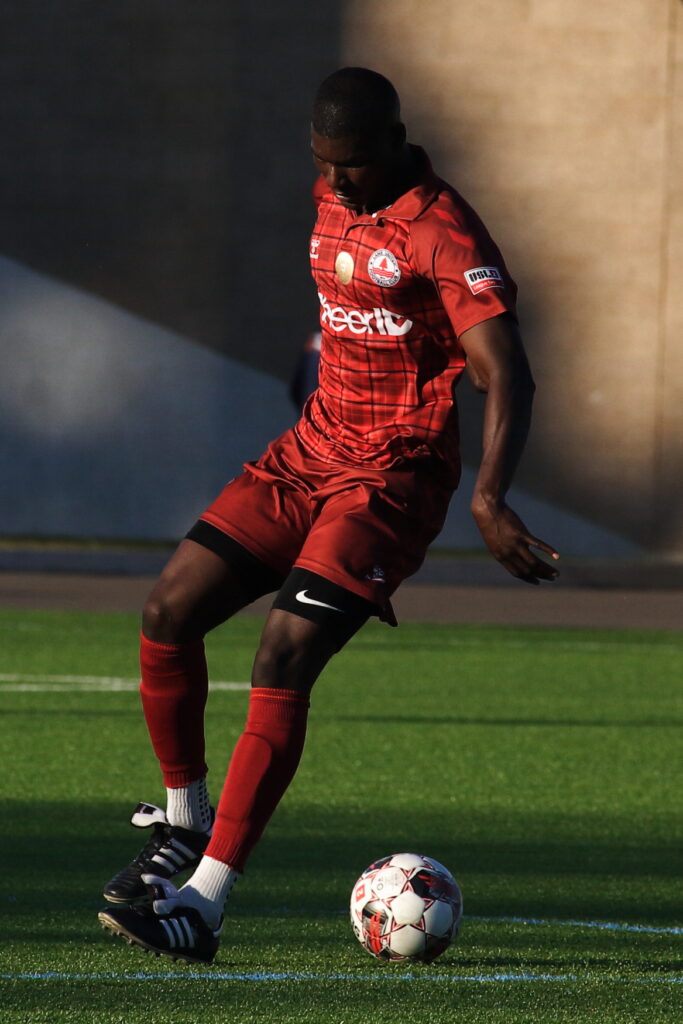 Despite not being able to find the back of the net, Lane United created great chances. A shot in the 11th minute from José Carlos González almost saw the home team take an early lead, but it was saved by OVF netminder Roman Gabriel. González would almost find the back of the net again off a free kick missile in the 43rd minute that was saved.
The biggest chance of the match came right before halftime when Duncan McGuire's fantastic, right-footed volley off a cross from Edoardo Merci slammed off the inside of the left side post and out.
The midfield also created a lot of pressure for the Reds and generated good offense. Diego Dutilh, who was Man of the Match for his ability to help transition the defense to offense with quick passes and phenomenal footwork, almost found himself on the scoresheet when he created a chance in the 85th minute.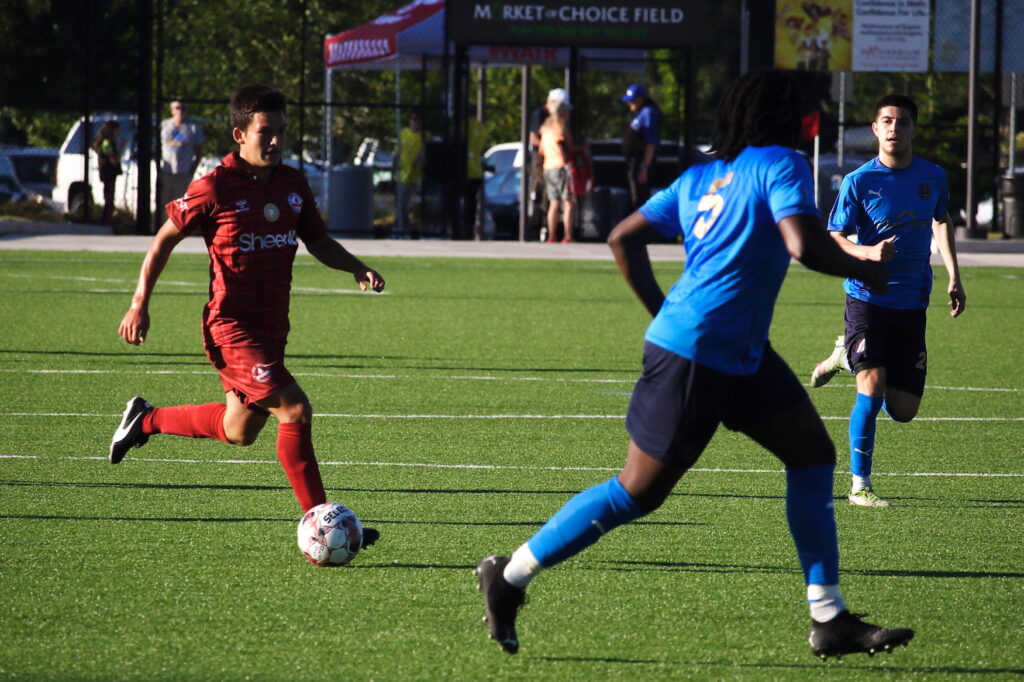 The second half subs from Lane United brought an electric energy to the Reds. Tommy Case was able to inject fresh intensity and speed into the team as they continued to fight for a positive result. He did everything from winning the ball in the defensive third to almost finding the game winning assist.
Substitute Caleb Tammi was almost able to score off a pair of chances in the closing ten minutes of the game. In the 90th minute, he cut inside onto his favored left foot and unleashed a fierce shot, but unfortunately it went straight at the keeper.
With the game deadlocked at nil-nil, defender Robin Terry almost found the game winner deep in extra time when his volley in the 92nd minute was sent wide. While Lane United couldn't find the winner, their nonstop pressure was admirable.
The Reds' now sit at two wins, two losses, and four draws, as they remain in third place in the Northwest Division of USL League Two. The club will now head to Olympia where they will face off against Oly Town FC in an important road matchup before heading home for next Thursday's final home game against Capital FC Atletico. Tickets for their final home match can be purchased here.
MATCH TIMELINE
11' CHANCE (LUFC) – José Carlos González sneaks behind the OVF Alliance back line, but his shot is saved by Roman Gabriel.
21' YELLOW CARD (LUFC) – Ryan Brakke is shown a yellow card for a foul in the defending third.
22' CHANCE (OVF) – John Sarna's header off a cross is just wide of the goal.
33' YELLOW CARD (OVF) – Oscar Rosas is shown a yellow card after handling the ball to stop play.
36' YELLOW CARD (OVF) – Ndubuisi Obasi receives a yellow card after slapping the ball down to stop a Lane United attack.
43' CHANCE (LUFC) – José Carlos González blasts a free kick, but it is saved by Gabriel.
45' CHANCE (LUFC) – Duncan McGuire's fantastic volley hits off the left post and out.
47' CHANCE (OVF) – Sarna once again misses a header just wide.
86' CHANCE (LUFC) – Diego Dutilh's shot to the left is saved by Gabriel.
90' CHANCE (LUFC) – Caleb Tammi sprints through the OVF defense, but his shot goes right at the keeper.
92' CHANCE (LUFC) – Robin Terry's volley off a Tommy Case cross goes wide left.
94' CHANCE (LUFC) – Ed Port's shot is wide left.
95' FULL TIME – Lane United: 0, OVF Alliance: 0