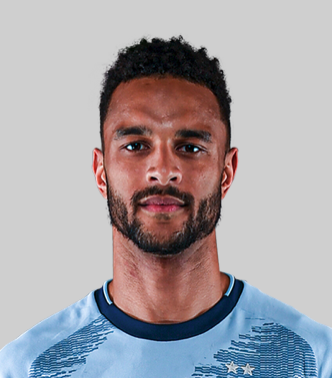 Khiry Shelton #
An instrumental part of LUFC's inaugural season, Khiry was selected #2 overall by NYCFC in the 2015 MLS SuperDraft. He played three seasons there before moving to Sporting KC. He then signed with SC Paderborn in Germany's second division in 2019, helped them earn promotion to the Bundesliga, and featured twice in the top flight before returning to SKC. Shelton has 17 career regular season MLS goals to go along with 23 career assists.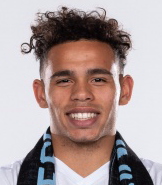 Hassani Dotson #
Dotson starred for Lane United for two seasons before being selected 31st overall by Minnesota United FC in the 2019 MLS SuperDraft. He has become a fixture in the MNUFC midfield and scored 8 goals and dished out 6 assists. He was called up by the USMNT U-23 squad for the 2020 CONCACAF Olympic qualifiers and has made 7 appearances with the youth national side, scoring 2 goals.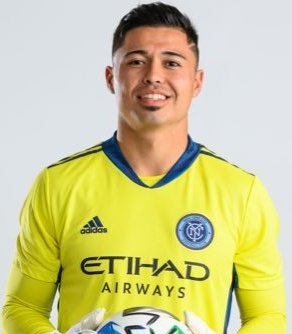 Luis Barraza #
NYCFC traded up seven picks to select Luis with the 12th pick in the 2019 MLS Superdraft. Part of the formidable 2016 Lane United keeper corps known as 'The Wall', Luis has gone on to be one of the highest rated goalkeepers in the country. He went on a brief loan to USL Championship side Oakland Roots SC in 2021, making two appearances, before returning to NYCFC and earning five starts, including two clean sheets, en route to the club winning the 2021 MLS Cup. After making 4 Cup appearances in 2022, he was named the starter ahead of the 2023 MLS season.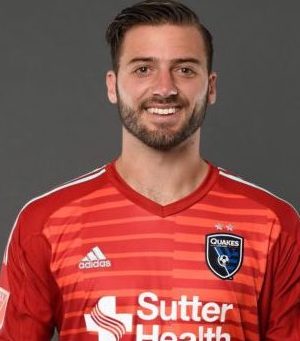 Matt Bersano #
A two-year starter for the Reds, Matt signed with Seattle Sounders 2 of the USL before moving to San Jose's USL affiliate Reno 1868. Having won Goalkeeper of the Year in Reno, Matt made the jump to MLS as the backup in San Jose. He made 3 starts in the 2022 US Open Cup, keeping one clean sheet and scoring the winning PK in the Quakes' Round of 32 shootout win, and 2 regular season appearances, before signing with Austin FC as a free agent in January 2023.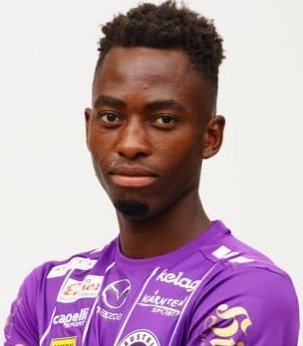 Gloire Amanda #
Amanda played in eight games over two years (2018/19) for Lane United, tallying two goals. The Tanzanian-born Canadian, who plied his trade in college at Oregon State, was named the 2020-21 MAC Hermann winner as the best collegiate soccer player. He then signed for Austrian Bundesliga side Austria Klagenfurt, for whom he made ten appearances and scored one goal before returning to North America and signing for Vancouver Whitecaps 2 ahead of their 2023 MLS Next Pro season.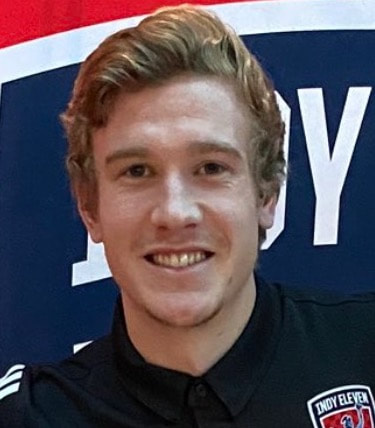 Nick Moon #
Nick graced the pitch for Lane United for two seasons, making 24 appearances and tallying 12 goals. He signed with USL1 side Lansing United in 2019 and was named the team's Mid-Season MVP, scoring 6 goals with 4 assists across 28 appearances, and also earned a spot on the All-League 2nd Team. He joined USL Championship squad Indy Eleven in late 2019 and tallied 5 goals and 7 assists across 45 appearances before signing with San Diego Loyal in 2022, for whom he scored 2 goals and tallied 4 assist in his first season with the club.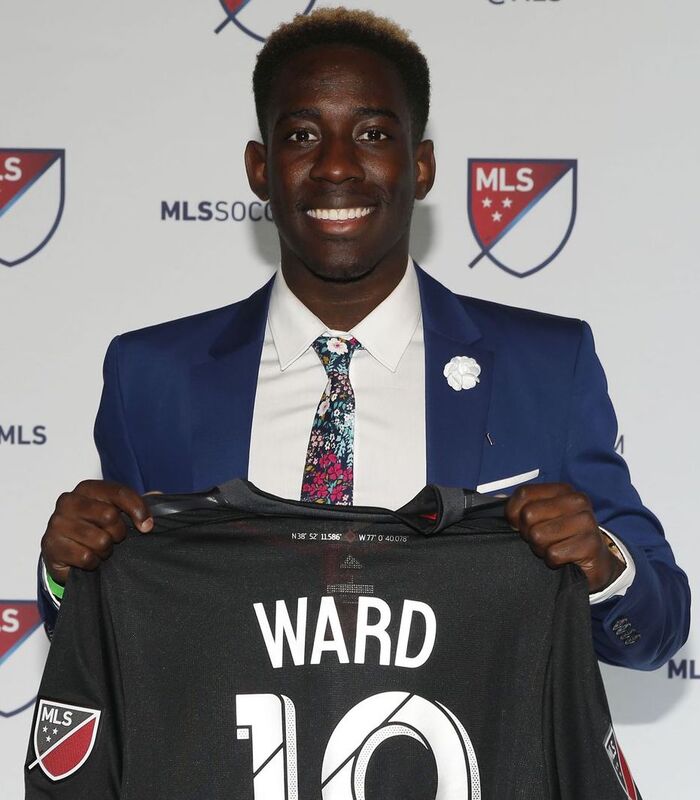 Akeem Ward #
A 2-year stalwart for Lane United, Akeem was one of the most dynamic and versatile players the Reds have ever fielded. The 14th overall pick by D.C. United in the 2019 MLS SuperDraft, Ward made one appearance before being loaned to their USL affiliate Loudoun United FC. He joined USL Championship side Birmingham Legion FC later that year before signing with fellow USL Championship clubs North Carolina FC in 2020 and Oakland Roots SC in 2021, where he was named team captain. He went on loan to Rio Grande Valley FC in 2022, scoring two goals, before signing with Memphis 901 ahead of the 2023 season.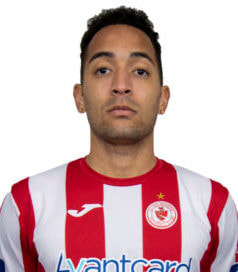 Will Seymore #
Will played for Lane United in 2015 after having been drafted by FC Dallas with the 56th selection of that year's MLS SuperDraft. Seymore has since found professional success with Vancouver Whitecaps 2, FC Cincinnati, and Reno 1868. He played in 19 matches for Sligo Rovers in the League of Ireland Premier Division in 2019-2020, before joining fellow Irish side Finn Harps FC in 2021, for whom he made 33 appearances and scored 2 goals while adding 2 assists. He signed with USL Championship outfit New Mexico United in 2022 and made 30 appearances in his first season with them.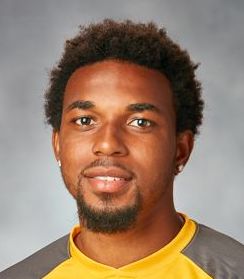 Demar Rose #
Rose suited up for Lane United FC during the 2019 season. After graduating from Valparaiso in 2021, he signed with Portmore United  of the Jamaica National Premier League. The midfielder tallied two goals and four assists in 15 appearances across two seasons with the club. He was called up to the Jamaican National Team for the first time for a friendly against Peru in January 2022, coming on as a second-half substitute, and signed with Harbour View FC later that year.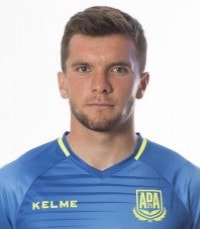 Ximo Miralles #
Having come from Villarreal CF's academy in Spain to Clemson University, Ximo tended Lane United's nets in 2017. He then moved back to Spain to play for Villarreal C before signing with AD Alcorcón and joining their reserves in the 4th Division. He made his 1st-team debut in Spain's 2nd Division in 2019 and made 7 total appearances – 6 starts – between the posts, before signing with CD Numancia in August 2020. He made 23 appearances between the sticks for Numancia and in 2021 was then transferred to UD Logroñés, for whom he made 5 appearances before retiring in 2022.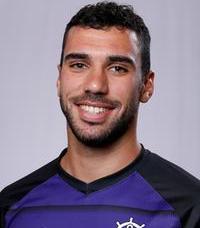 Francesco Tiozzo #
The Italian graced the Lane United FC backline in 2019. He'd come up through the Unione Venezia academy before stints with Clodiense SSD and AC Este. Tiozzo played collegiately at Winthrop and the University of Portland before joining NISA club Oakland Roots in February 2020. He then signed with Serie D club US Andriese 1906 in September 2020. He has made 46 appearances and scored 2 goals in his time with the Italian club.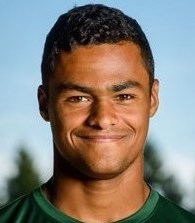 Willie Spurr #
Spurr featured in 16 matches across the 2018 & 2019 seasons for Lane United FC, tallying 8 goals. He made his professional indoor debut for the Tacoma Stars of the Major Arena Soccer League in 2021. He was named to the All-MASL Rookie Honorable Mention team before signing with the Ontario Fury for the 2021-22 season.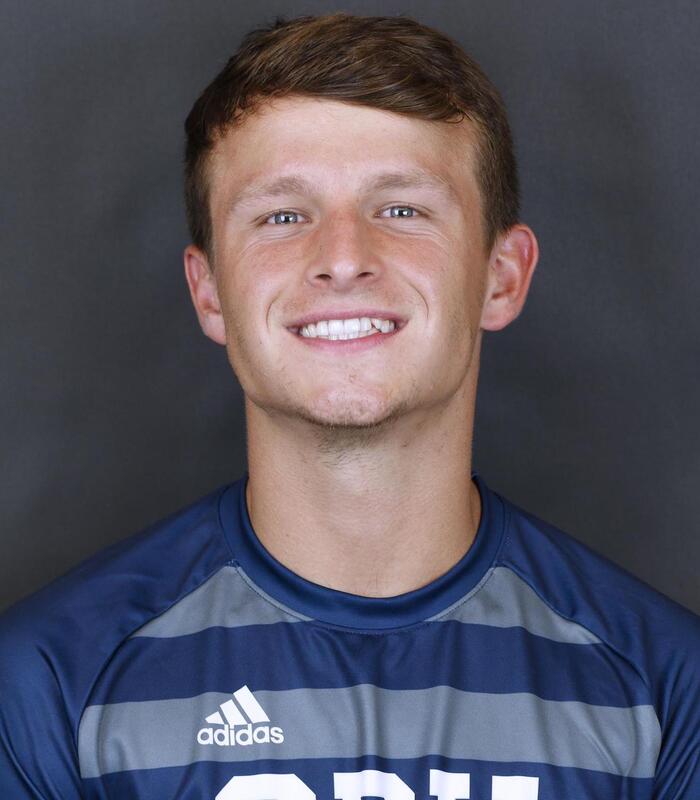 Matthias Binder #
The only player to ever feature for LUFC for 4 seasons, Binder enjoyed one season at Austrian Fourth Division outfit SC Ortmann and currently plays for SC Wiener Neustadter in the Austrian Third Division, for whom he has scored 2 goals. He also has made 6 appearances for Austria's National Futsal team. In January 2022, Binder signed with Austrian fourth tier side ASK Kottingbrunn.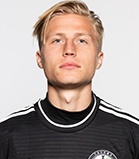 Joel Rydstrand #
Joel starred for Lane United in the 2016 and 2017 seasons before being selected 44th overall by Seattle Sounders FC in the 2019 MLS SuperDraft. The Swede joined their USL Championship affiliate side Tacoma Defiance and made 16 appearances – 11 starts – before moving to Spain to sign with Tercera División squad CD San Roque de Lepe in late 2019. Now in his 4th season with the club, currently competing in the new Segunda División RFEF, he has made over 90 total appearances, including featuring in an overtime defeat to Primera Division club Getafe CF in the Copa del Rey.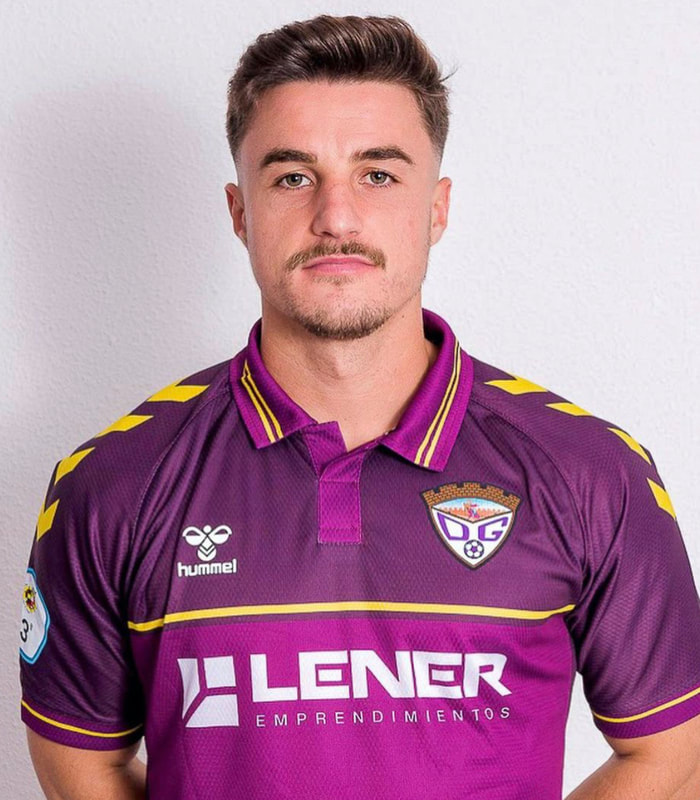 Álex Pantoja #
Part of the renowned "Spanish Armada," Pantoja helped man the Lane United midfield in 2015. Since then, he's plied his trade in Spain's 3rd Division, spending time at CD Barco, CD Segorbe, CE Teruel, Silla CF, CD Móstoles URJC, and his current club, CD Guadalajara. He has 11 career goals and 42 career assists. Pantoja suffered a devastating knee injury in 2020, but Guadalajara rewarded him with a new contract in 2021 anyway as he continued his recovery. He signed for L'Olleria C.F. in the Regional Preferente division in January 2023.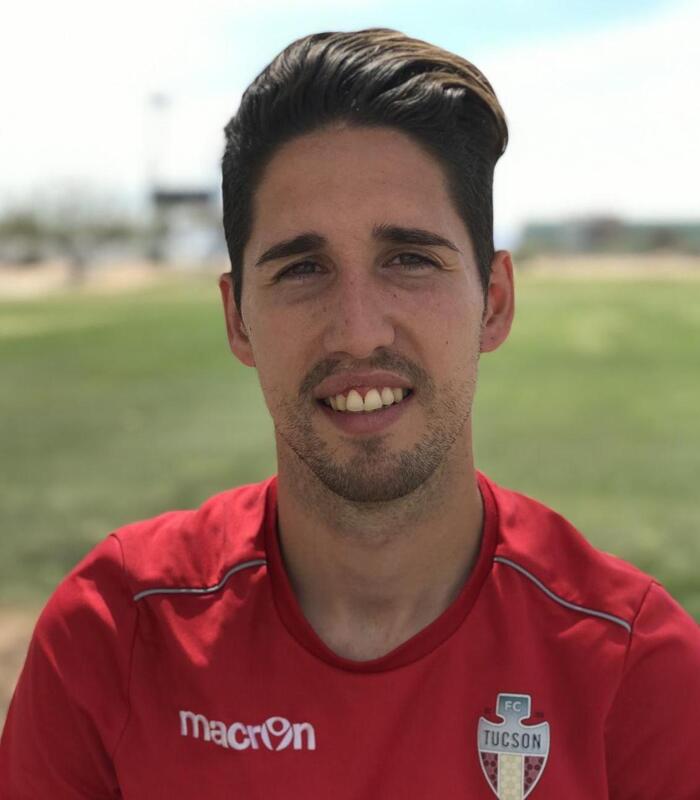 José Terrón #
A former Barcelona Academy player, Jose played for Lane United in 2016 before returning to his native Spain and playing professionally for CD Laredo and SD Barreda Balompie of the Tercera División. The defender returned stateside to join USL League One club FC Tucson for the 2019 season, but returned to Spain to play for UC Cartes in the Tercera División in 2020. He retired as a player in 2022 and is now the Head Coach of the 'Cadete A' youth squad for RS Gimnástica de Torrelavega in his hometown.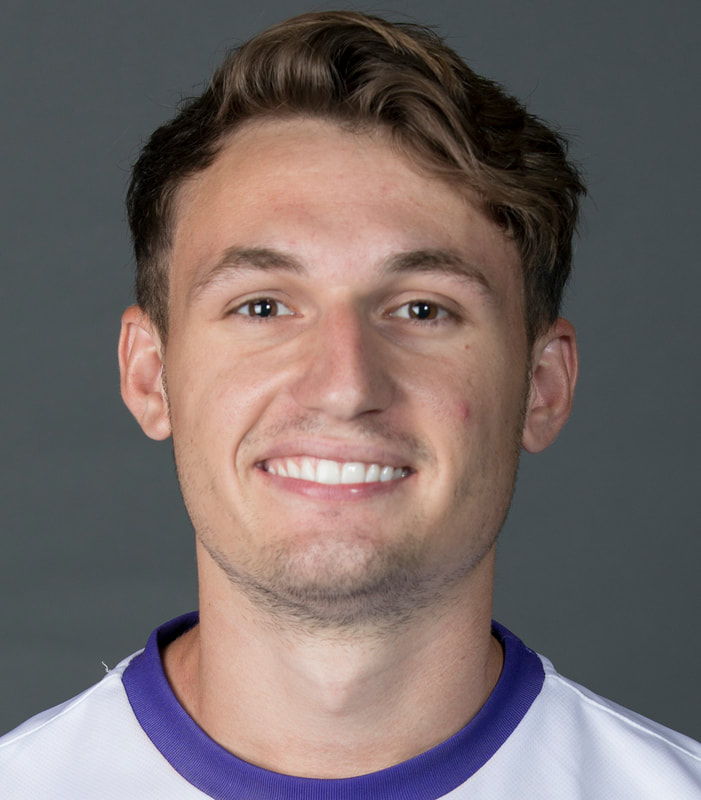 Amer Sasivarevic #
Amer played for Lane United not only during the club's inaugural 2014 season, but also the 2015 & 2016 seasons. The Bosnian was selected 57th overall by FC Dallas in the 2018 MLS SuperDraft and later signed with USL Championship squad OKC Energy in 2019. He made three appearances for the club before suffering a serious knee injury. After a long recovery process rehab, Amer decided to retire and has started his own training business while also participating as an a Sports Conditioning & Strength Training Intern with Real Salt Lake of MLS.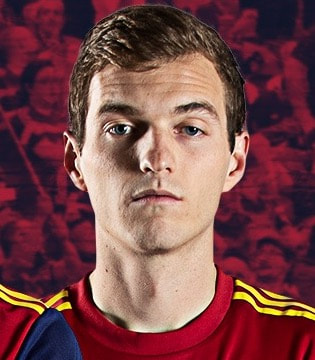 Kyle Coffee #
Kyle made a single appearance for Lane United in 2018, but made it count with a first-half hat trick against TSS Rovers. Coffee was selected 41st overall in the 2019 MLS SuperDraft by Real Salt Lake and signed for the club's USL Championship affiliate Real Monarchs, with whom he scored 9 goals in 27 appearances. Coffee retired after one season with the Monarchs and is now an assistant coach at Dixie State University.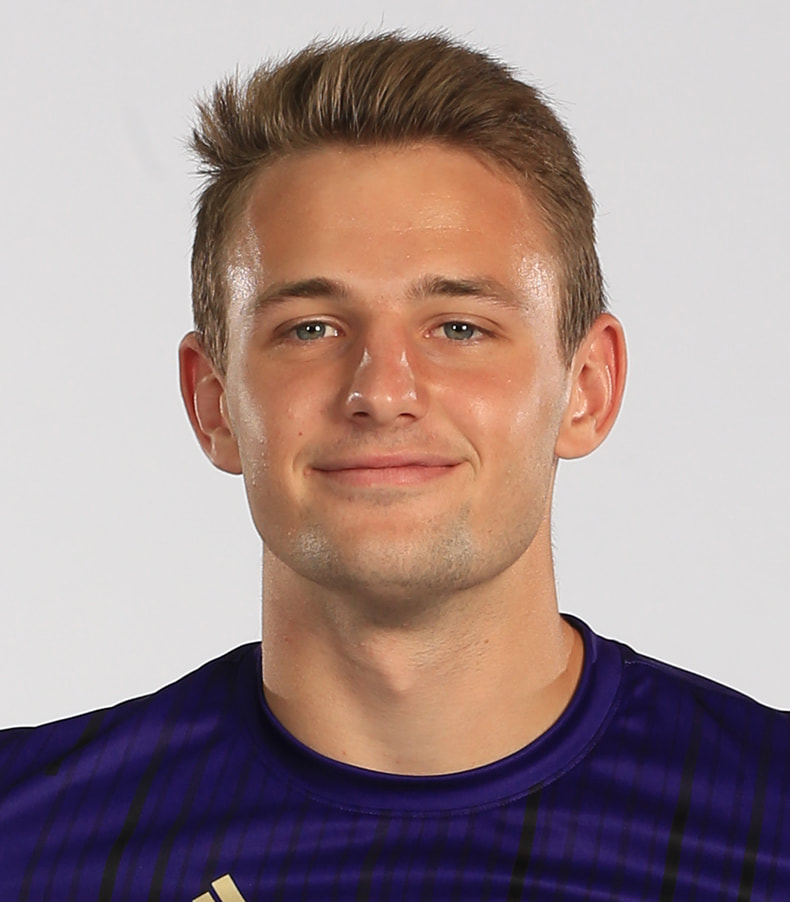 Jaret Townsend #
Jaret featured in one match for Lane United during the 2018 season, a 3-3 draw versus Portland Timbers U23. He was selected by Sporting KC with the 58th overall pick in the 2020 MLS SuperDraft and joined Sporting KC II in the USL Championship shortly thereafter and featured in 11 matches for them in the 2020 season before announcing his retirement in November 2020.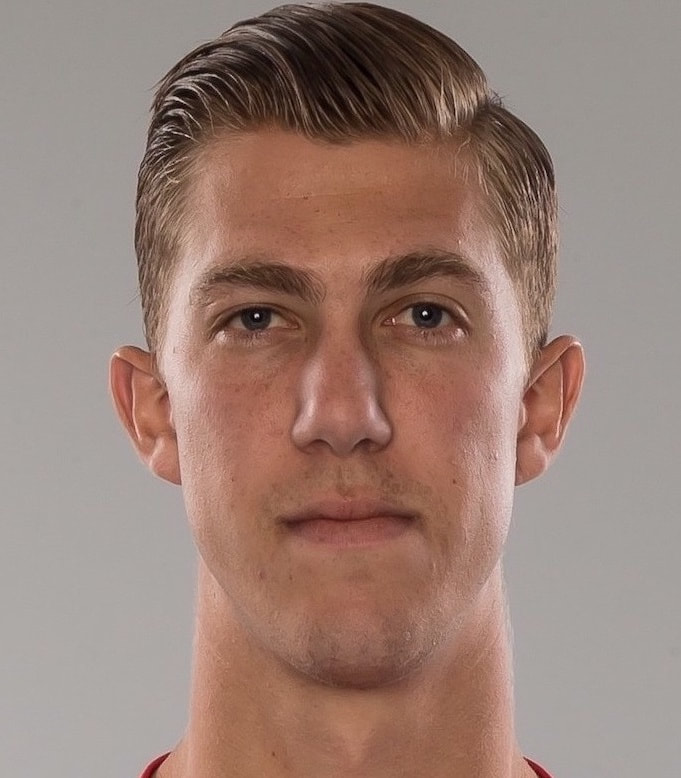 Wade Hamilton #
A former US National U17 Team player, Wade helped tend the goal during Lane United's inaugural 2014 season. He was later selected by the Portland Timbers 61st overall in the 2016 MLS SuperDraft. He made a number of appearances for Timbers 2 over the next couple of years before signing with LA Galaxy II in 2018, playing in 18 total games between the two clubs.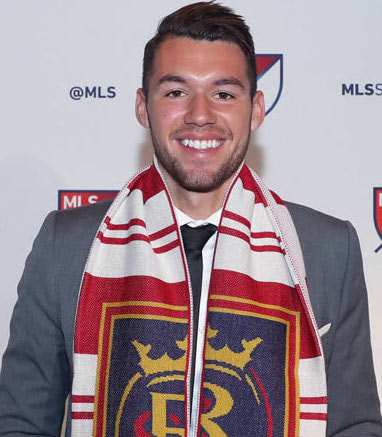 Ricky Lopez-Espin #
Real Salt Lake selected Ricky 33rd overall in the 2018 MLS Superdraft. After battling injury at LUFC and again at RSL, where he made one MLS appearance and eight for the club's USL affiliate, Real Monarchs SLC, Ricky was selected by LAFC in the 2018 Waiver Draft. He played for Lansing FC in USL1 in 2019, scoring 3 goals, before moving to fellow USL1 side Fort Lauderdale CF in 2020, where he proceeded to score the first goal in club history and finished the year with seven total goals. In 2021, he hung up his boots and moved into the broadcasting booth, calling USL matches for ESPN+.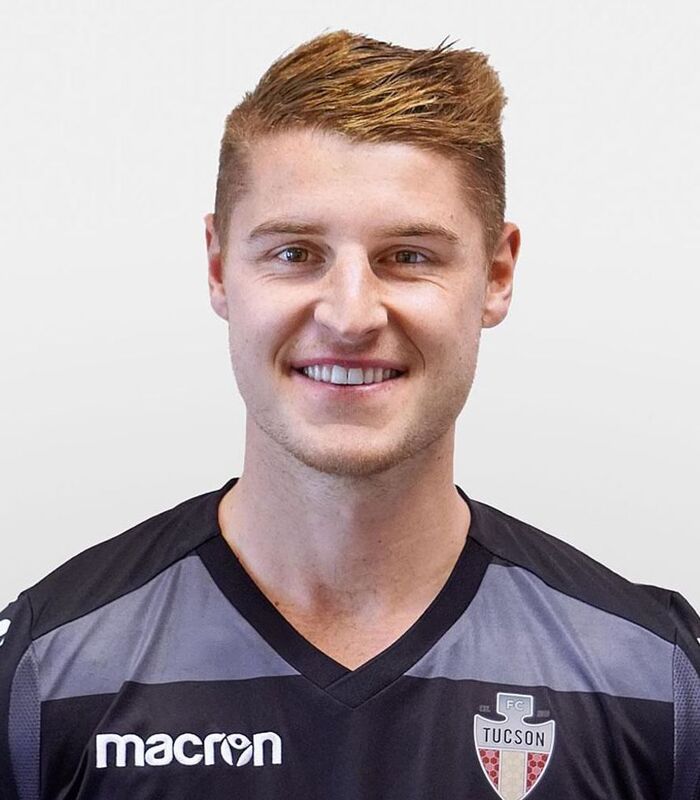 Jordan Jones #
Jordan tallied 6 goals in just 9 appearances for Lane United in 2017. Jones was selected 47th overall in the 2018 MLS SuperDraft by LAFC, later signing with USL Championship club Rio Grande Valley FC for the 2018 season. He joined USL League One side FC Tucson in 2019 and scored 10 goals in 22 games, earning himself a place on the All-League 2nd Team. He retired in 2020 and currently works at Nike while featuring for high-level amateur squad FC Swoosh.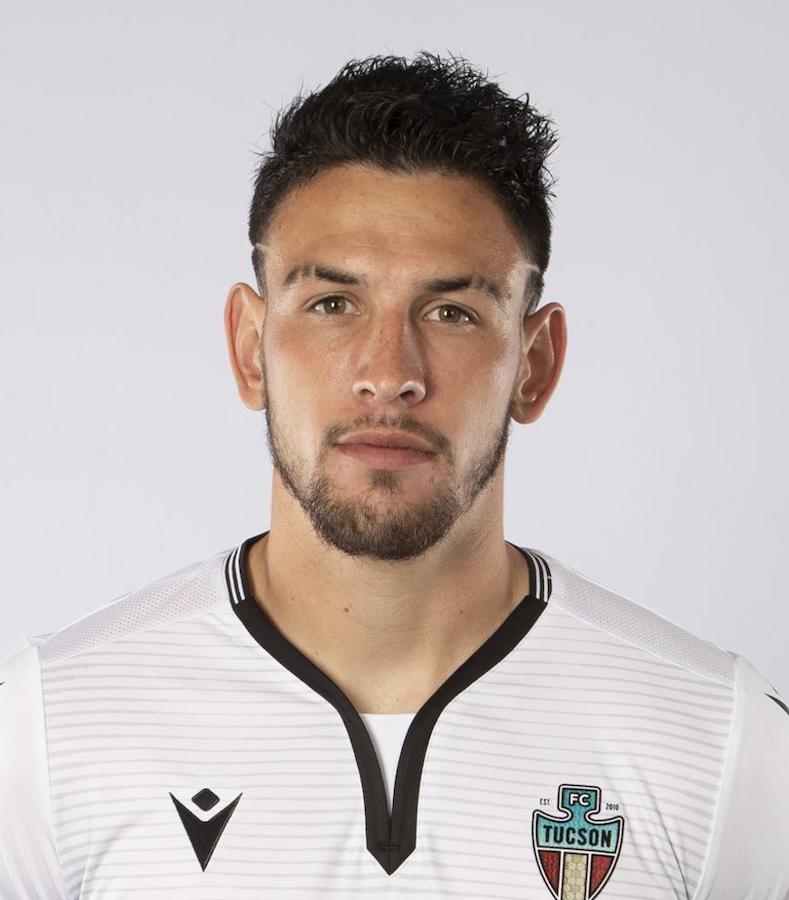 AJ Valenzuela #
After starring for Lane United FC as a defensive midfielder in 2019, Valenzuela joined former LUFC head coach John Galas at FC Tucson. In his first professional match, he scored a 90th-minute game winner after coming on as a sub. He made three appearances for the club before moving into the coaching ranks at Pima College.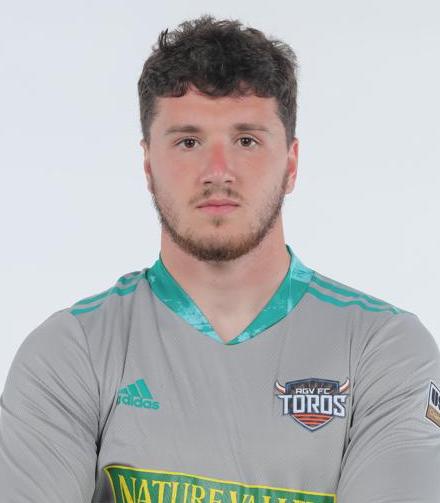 Ben Willis #
Ben played 15 games in goal for Lane United across the 2016 & 2017 seasons. He signed with USL Championship side Rio Grande Valley FC in 2019, making 4 appearances and earning USL Save of the Week in Week 26. He retired in late 2020 after suffering injuries to both shoulders.
---