Lane United FC's official supporters' group is The Red Aces. The group has its own officers' board that liaises with the club. By paying an annual fee, members receive voting rights on all aspects of fan experience, priority access to tickets and ticket packages, and a variety of other perks and discounts.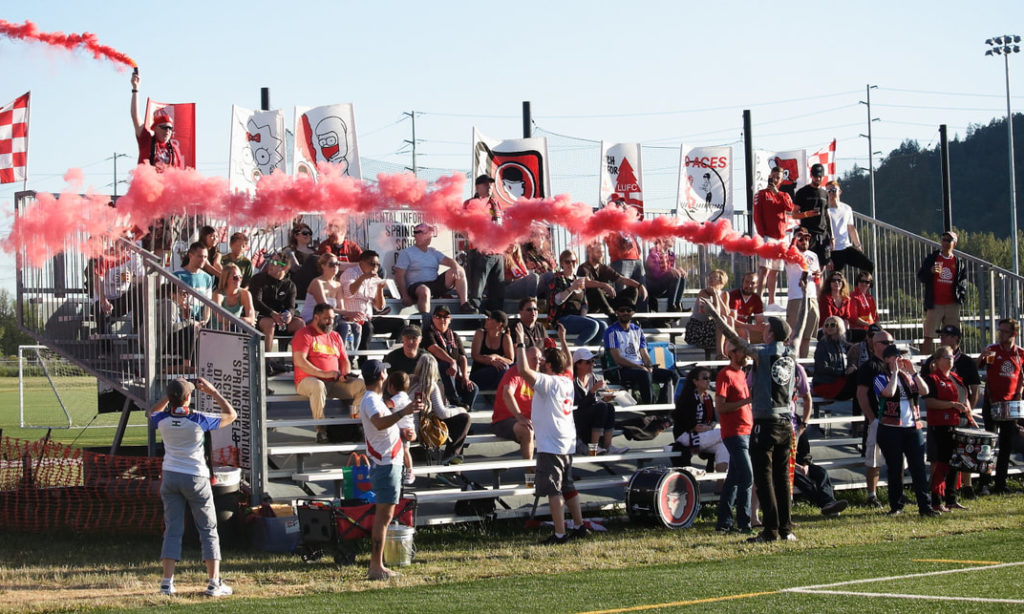 The Red Aces have been a very audible and visible fixture at LUFC home matches, and at matches on the road, since Lane United's inaugural season in 2014. Our hope is that the fan club will come to represent the full spectrum of support: from individuals who simply want to rally around a community team to hard-core, flag-waving, chanting soccer enthusiasts.
Interested in becoming a member? Try joining the Red Aces' Facebook page and check out the Red Aces' website, where you can read more about what it means to be a part of the LUFC community.