The Lane United Reds Women's team is coming off back-to-back, season-opening losses, but was able to come away with some positives from those two matches, such as outshooting Capital FC two-to-one and scoring their first goal in franchise history against Oly Town FC.
The Reds will have an opportunity to earn their first-ever league victory this Wednesday, May 24th, when they host PDX FC at Civic Park (7 pm kickoff).
Coach Jurgen Ruckaberle remains unfazed by the team's two losses, and he is not concerned about any potential lack of motivation. "They [the team] seem to see that things are moving in the right direction. They work hard and they try to improve in the areas that we ask them. So far, that's the least of my concerns, that I have to motivate them."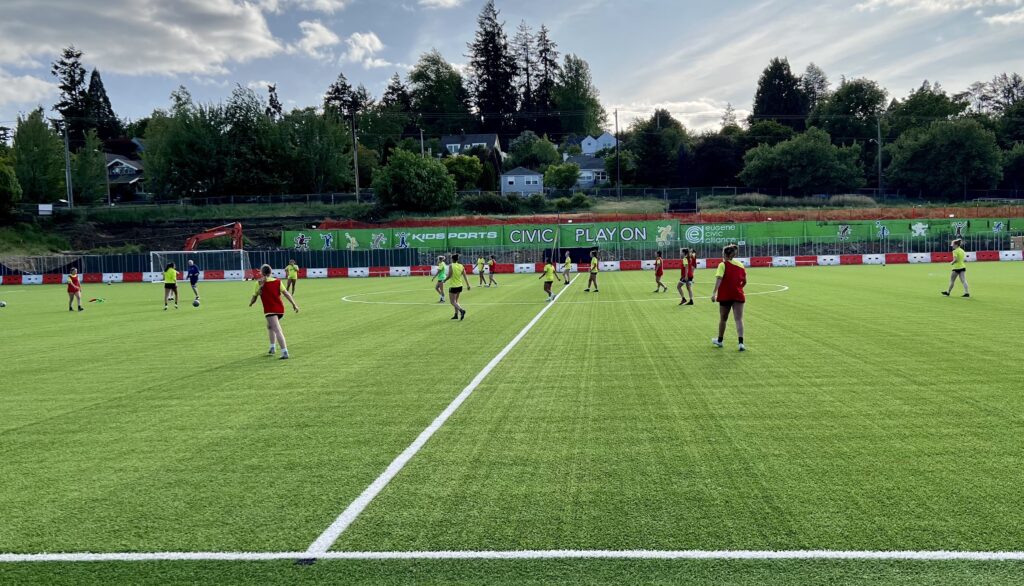 PDX FC, also 0-2 and coming off a humiliating 10-1 loss to United PDX, will also be searching for their first points of the season. Tomorrow, the Reds will aim to secure their first victory before hitting the road back to Salem for a second match-up with Capital FC Atletica on June 2nd.
Goalkeeper Liv Riddel will look to build upon her remarkable performance against Oly Town, in which she made 18 saves, setting the stage for an exhilarating showdown between the two clubs in a crucial must-win game. Tickets can be purchased at the gate, while season tickets are still available on the club's website.