The Lane United FC Women's team lost a thrilling match to PDX FC by the score of 4-3 in the side's second home game of the year at Civic Park.
While this is the third consecutive loss of the season for the Reds, fans should remain optimistic as the team has shown clear signs of development and should anticipate a result within the next few games.
The Reds started off hot on Wednesday, posting a pair of quality shots on goal in the opening two minutes. They showed a drastic improvement in their offensive scheme, generating plenty of scoring chances early on, but were unable to find the back of the net. An unpenalized collision with the PDX goalkeeper gave the Reds their best scoring opportunity of the half, but the PDX defense was too quick to the ball and successfully cleared it out before a Reds player could get to the rebound.
It wasn't until the 28th minute that the opening goal was scored, as Raeanne Jones scored a header off a corner kick that flew past goalkeeper Olivia Riddel, giving the visitors a 1-0 lead going into halftime.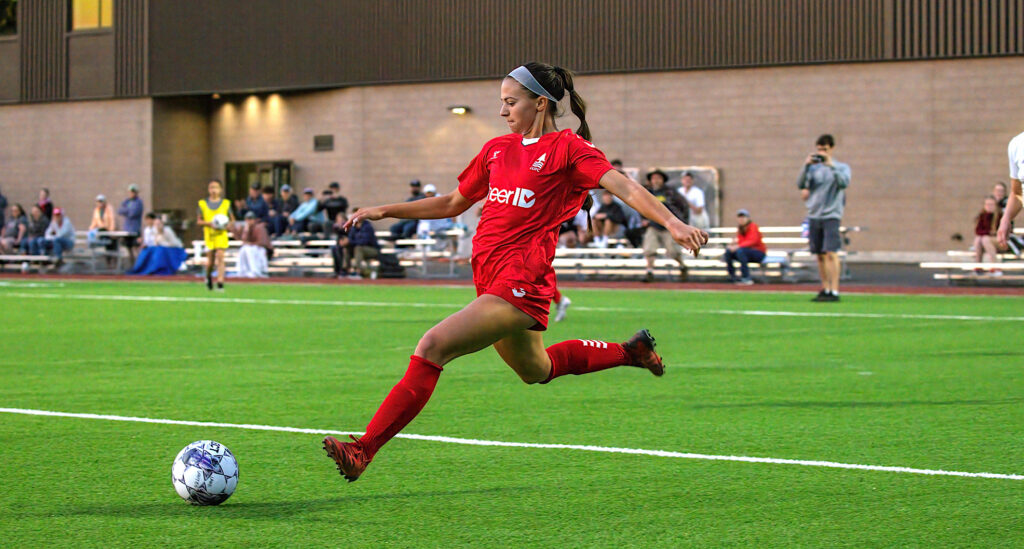 At the start of the second half, Jones would score again for PDX to double their lead. LUFC midfielder Neve Duston gave the Reds some life by drawing a penalty after a long run down the left side and then scoring the the ensuing spot kick hersel for the second goal in team history.
Forward Briana Kubli would equalize in the 74th minute. Substitute Lexi Canyete-Asato stole a ball in the midfield and threaded a through ball to a streaking Kubli, who finished underneath the onrushing goalkeeper from a tight angle. A minute-and-a-half later, a gorgeous counter-attack down the middle started by Leslie Monjaras and featuring a beautiful turn and pass from Sela Freeman, culminated with Niamhie Taylor-Hughes setting Kubli up with a fantastic left-footed finish inside the far post as the Reds took the lead.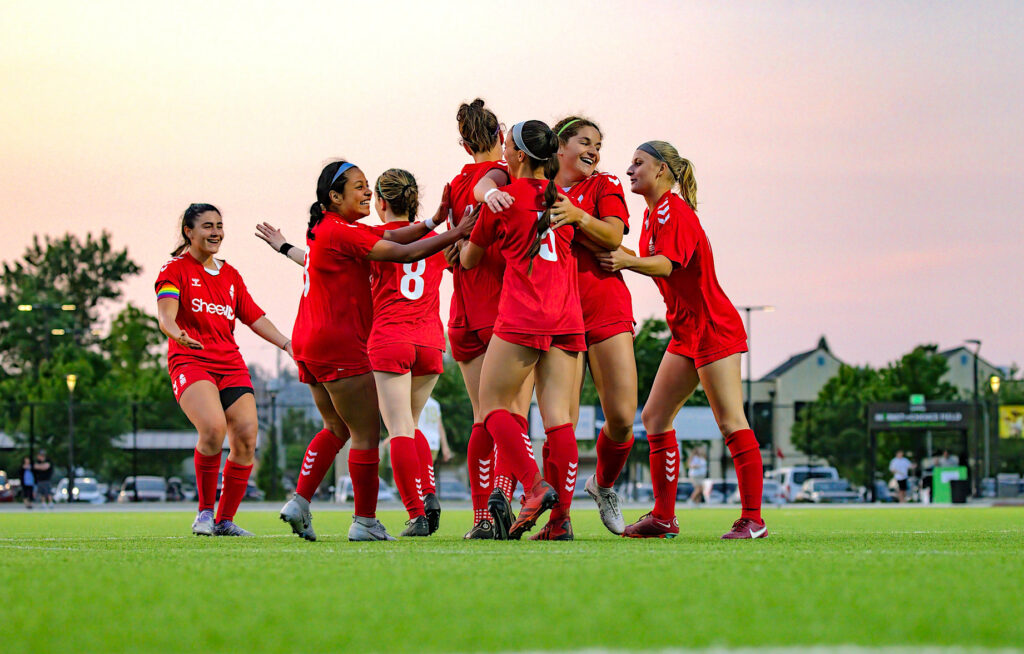 Unfortunately, PDX FC drew level with just 10 minutes remaining as Maci Barlow pounced on a loose ball before dribbling into the LUC area and finishing with a low shot. When a split of the points seemed all but certain, the visitors stole the lead on an attempted cross that ended up flying over the outstretched arms of Riddel, on what would go on to be the game-winning goal.
The Reds are on the verge of becoming a quality contender. They generated numerous opportunities once again and played some tough defense. Next up, the Reds will travel back to Salem on Friday, June 2nd, for a rematch against Capital FC Atletica.