Lane United FC is excited to announce new home and away jerseys for the 2021 USL League Two season! These tartan-themed kits are in homage to those in the Eugene-area lumber industry that helped facilitate the original creation of Civic Stadium.
"This design is something we've been discussing for a while," said Lane United Managing Director Dave Galas. "We're really excited to be doing something truly unique this year."

The new kits incorporate custom tartan designs, registered with The Scottish Register of Tartans, in Lane United's traditional red, and honors the flannel shirts of loggers who helped build Civic Stadium as a gift to the community.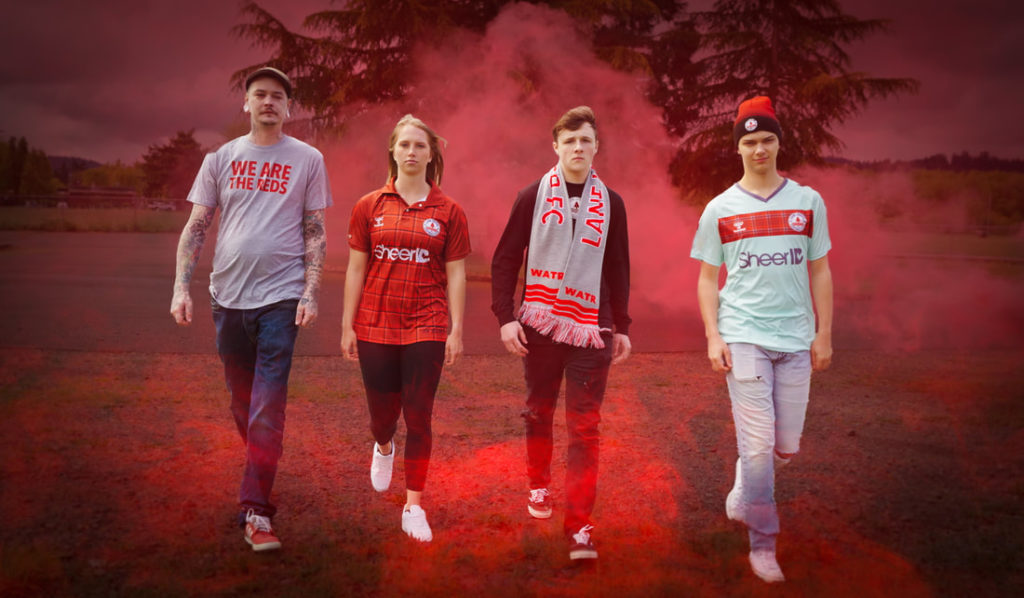 ​Civic Stadium Graphic
The kit also features a special Civic Stadium graphic on the bottom left-hand side. This is a tribute to the opening of Civic Park, which has been in the works since the founding of the club in 2013.
​Originally constructed with locally-sourced Douglas Fir lumber in 1938, Civic Stadium was home to countless community gatherings and sporting events; including soccer, baseball, and American football games. It could seat nearly 7,000 fans in its prime and was added to the National Register of Historic Places in 2008.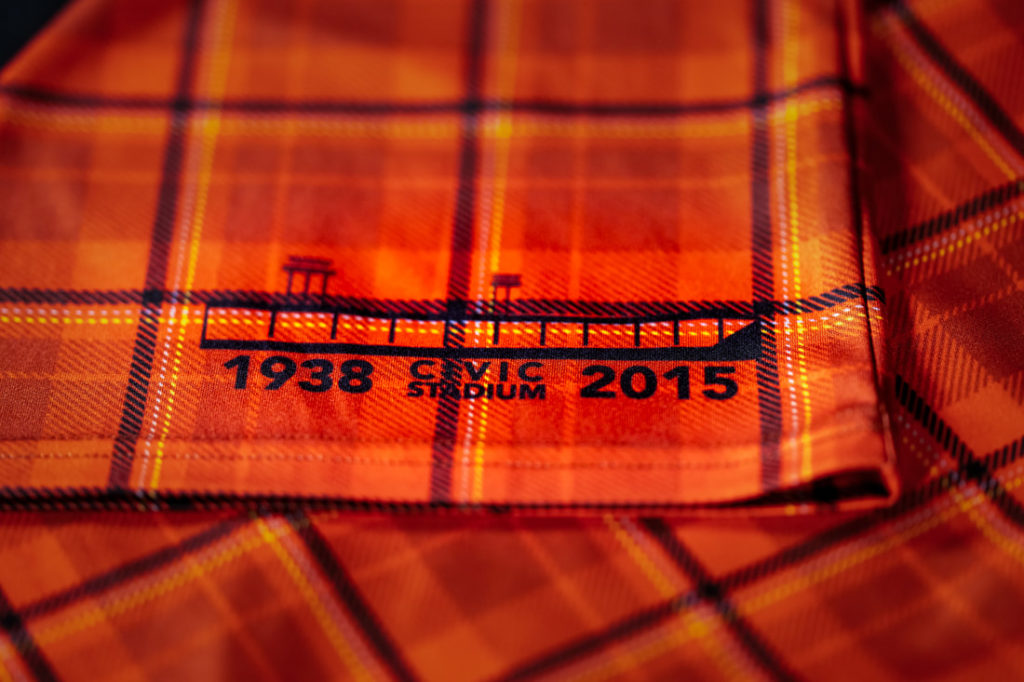 ​The original stadium, which was destroyed by a fire in June of 2015, has been renamed Civic Park and was repurposed as a soccer-specific site for Lane United's 2020 season. However, due to the COVID-19 pandemic, the club's first games at the new site have been delayed until the 2021 season.
As a member of the Eugene Civic Alliance, Galas and Lane United are committed to bringing high-level sports entertainment back to Civic Park.

"A big reason why LUFC was actually founded was to get a team in Civic Stadium," Galas recalled, citing the re-opening of the park as "something that will really be a big deal for us.
Partnerships Old and New
International sportswear brand Hummel will continue to manufacture the club's kits, and local tech company SheerID is the new kit sponsor for the 2021 season.

"We are really excited to continue our partnership with Hummel as they expand their footprint throughout the world in our sport," mentioned Galas. "Additionally, SheerID coming on as our kit sponsor is a huge honor. SheerID is the fastest growing tech company in Oregon and has always focused on not just best-in-class innovation, but also community, employee health, and work-life balance and we are proud to be partnered with them."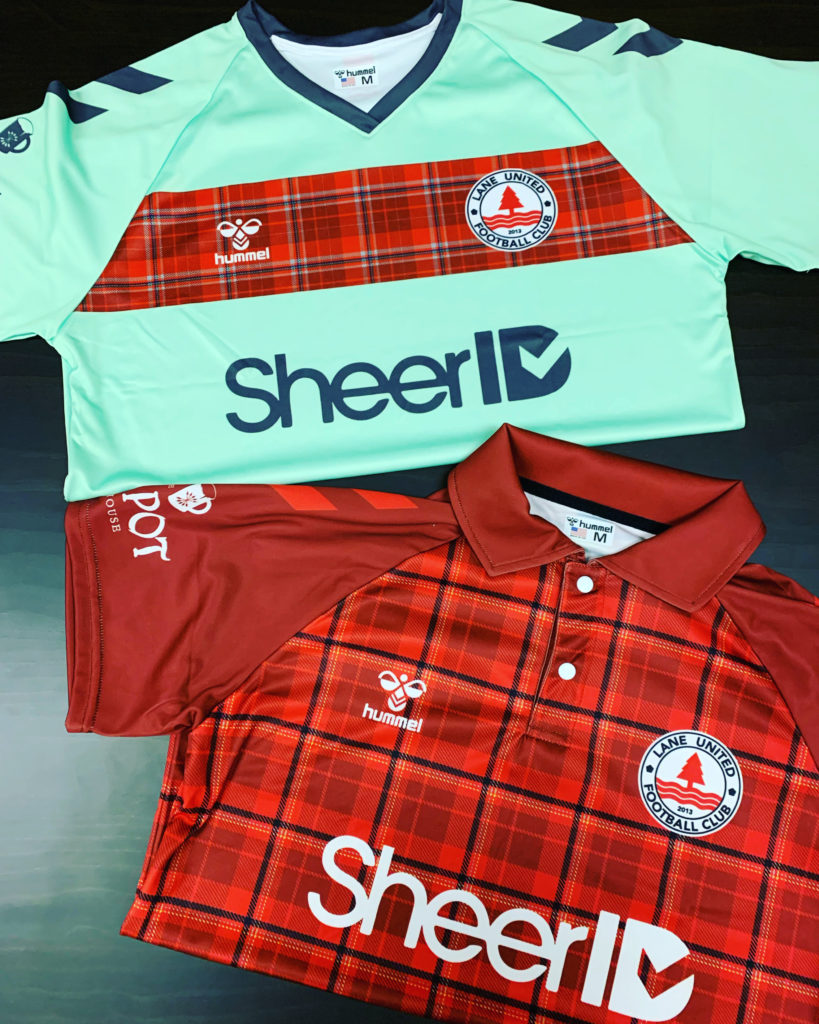 ​The club also continues its partnership with Tensegrity Physical Therapy, who will have their logo on the lower back of the jerseys, and begins a new partnership with The Pint Pot Public House, whose logo features on the jersey sleeves.
These 2021 home and away kits are now available for purchase at home matches and in the online fan shop.