After earning their first win in history last week against PDX FC, the Lane United FC women now find themselves with a great opportunity to ride this momentum into their final home match of the season against Capital FC Atletica, a team against which the lady Reds earned their first point of the year. 
Before that June 2 match in Salem in which CFC and the Reds drew nil-nil, the two squads met on May 14th to kick off their seasons, also in Salem, OR. CFC won 4-0, but the score wasn't indicative of the results. LUFC left multiple chances on the table, including a missed penalty kick. It was their very first game as a group and their strides have been momentous since.
On the flip side, Capital FC brings a lot more experience to the plate. Nine of CFC's ladies played together last season at Corban University. They currently sit just a point above the Reds, but it's still a challenge for which head coach Jurgen Ruckaberle and the Reds have to prepare.
 "They know each other, they know what they're doing," said Ruckaberle. "Our players come from all walks of life."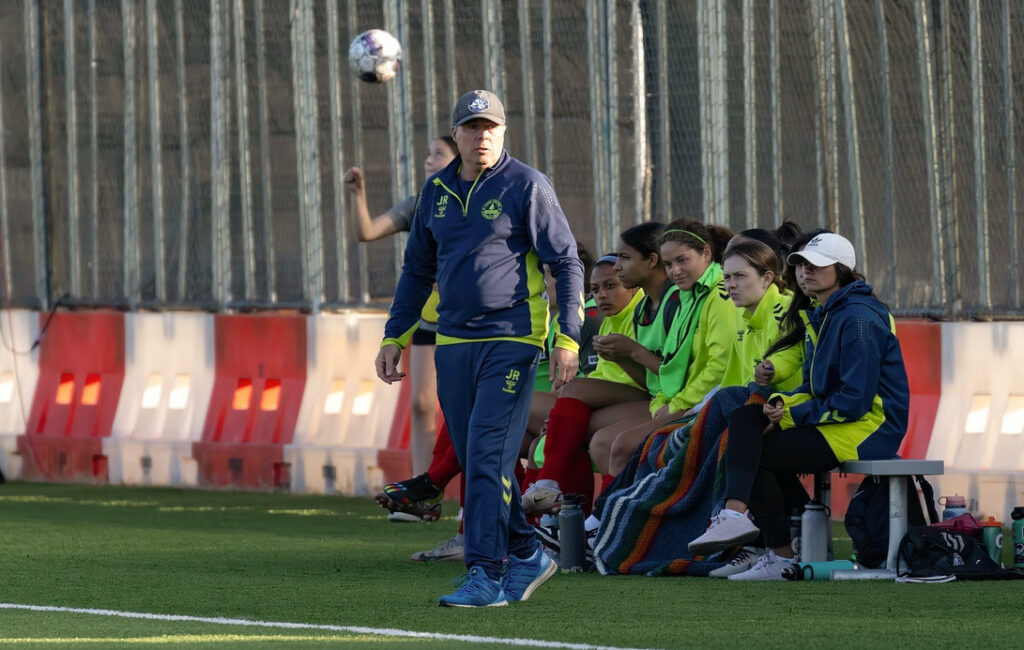 Some of CFC's non-Corban talent brings interesting narratives and impressive talents as well.
Vicky Cruz, a midfielder who played her college years at Western Oregon University, also played for the Under-20 Mexican National Team in the 2010 U20 Women's World Cup in Germany. She also played at two other colleges besides Western Oregon and has coached varsity and JV soccer at McNary High School in Keizer, OR.
CFC also has two players that are members of the Namibia women's national team, Millicent Hikuam and Annouscka Kordom. Kordom is tied for as team's leading goal scorer with two.
As for those aforementioned LUFC strides, perhaps the biggest one has been their defense. Since conceding four goals in each their first three games, the defense has locked down and only allowed one over the team's past three matches. During that stretch, the team has earned all their points for the year.
Offensively, the strides may be a little less evident, but they're relevant. In the Reds' 1-0 victory over PDX FC, Sophie Cleland, the assistant trainer for the men's team, found the back of the net while LUFC threatened for a large chunk of the game. Notably, Suzu Narusawa and Lilly Nowatzke gave the PDX backline a run for their money.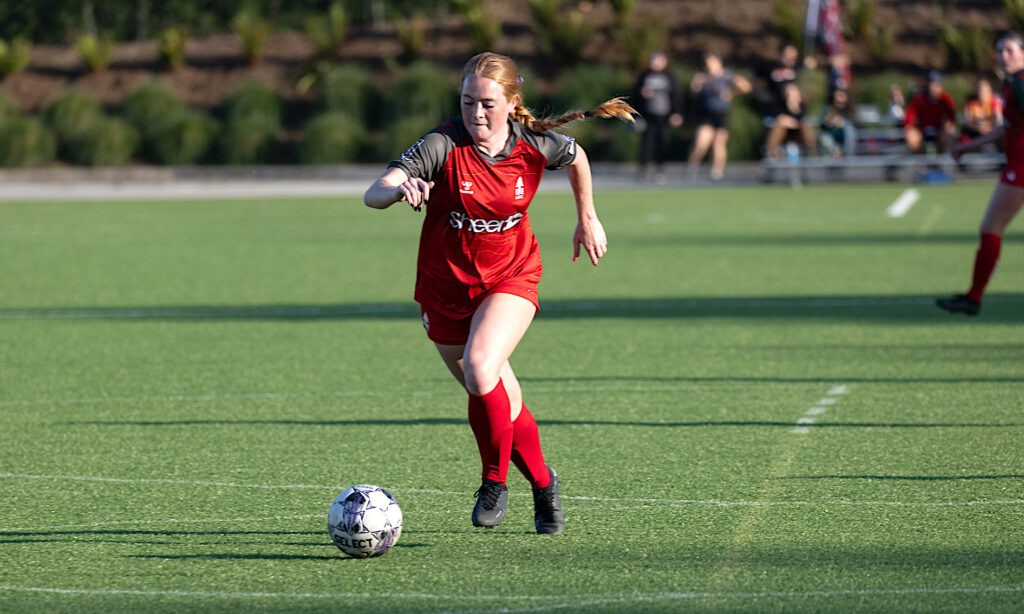 "Recently, I've just been getting my groove back a little," said Nowatzke, who's still recovering from knee surgery just three months ago. "Just getting my feel of the field back honestly. Feeling the attack and my teammates with me, and knowing they have confidence in me has definitely helped me have an attacking mindset."
Getting big-time contributions from "unlikely" heroes helps too, although anyone around LUFC knows Cleland's capabilities. Coach Ruckaberle has known Cleland for a while, having been her previous coach.
"She's a really smart player," said Ruckaberle. "It's nice to get contributions from players who are maybe not as integrated, and for her, I'm really happy. It didn't surprise me she showed up at the right time."
The Reds now have some strong momentum heading into their final four matches of the year, yet it's a challenge that Coach Ruckaberle believes will be more mental than physical. He has preached to the team all week to not forget who they are and how they got here.
"The main emphasis this week was their mentality," said Ruckaberle. "The win was a relief, they earned it, and they worked hard. I'm more worried about what's the mentality now. We don't necessarily have the D1 talent that other teams have, so our mentality has to be spot on."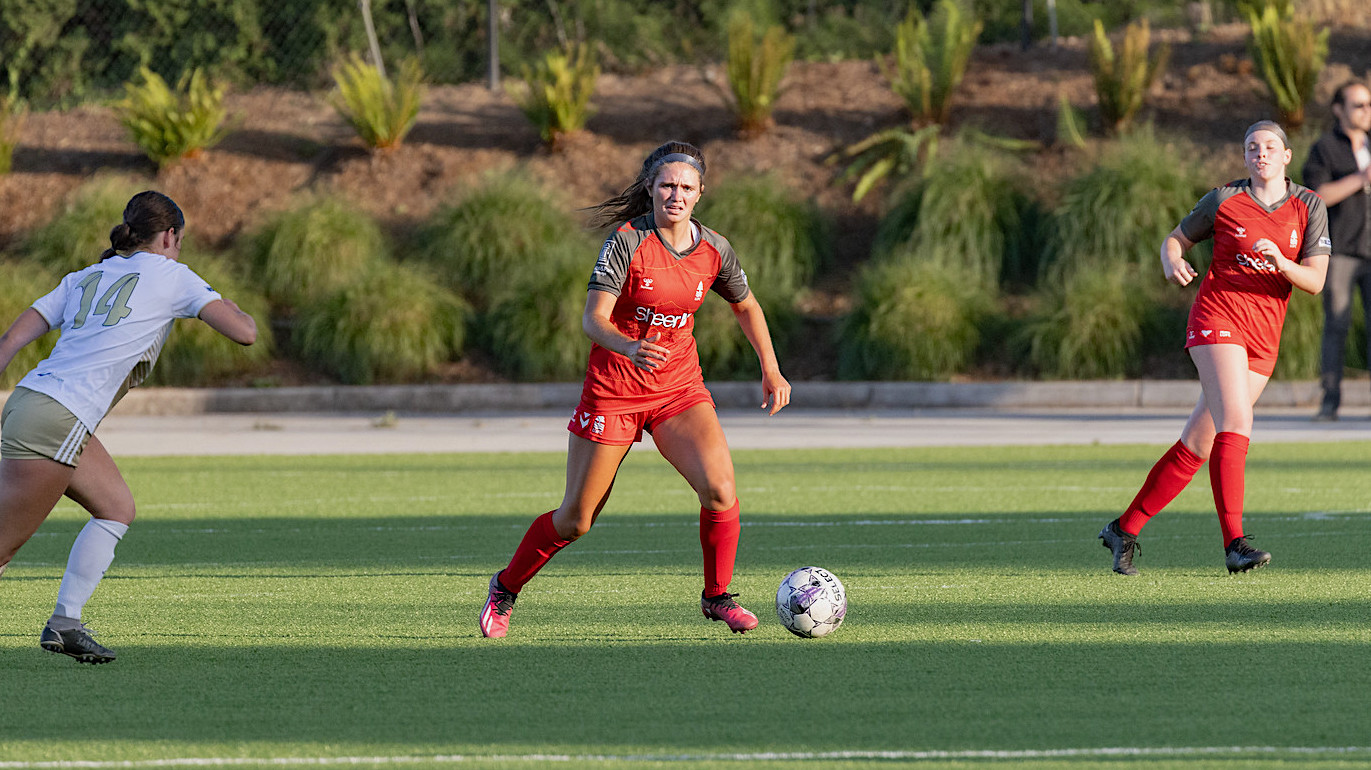 Now, with just one more home game lying ahead of them, the Reds' are looking to end it on a high note.
"A win for sure would be lovely, but I think just everyone having fun, playing as a team, and showing that we want to be here and the passion we have for this game and each other," said Nowatzke.
While coach Ruckaberle agrees, he also looks forward to a complete effort by his squad.
"For me, it's all about the performance," said Ruckaberle. "The first half against PDX wasn't our best half, but it was a gritty half. In the second half, I thought we played some good soccer and really connected well. For me, getting a 90-minute performance, that would be a good last game."
The Reds will look to catapult CFC in the standings when the two squads square off Sunday, June 18th at 2:00 pm at Civic Park. Tickets are available at the gate, while the match can be livestreamed on Eleven Sports. 
(Main photo credit: Peter Bellerby/NW Sports Pics)