After a 5-1 defeat on the road in their first game of the 2022 USL League Two season, Lane United FC returns to Eugene for their first home regular season match of the season tomorrow, May 27th.
The matchup also marks John Galas' first official game as LUFC Head Coach since 2018, when he served as the team's Head Coach and Sporting Director for five years after co-founding LUFC.
"I'm just excited," Coach Galas said. "I'm excited to play in front of our fans; I'm excited to coach this group. It'll be a new experience for me but to have a lot of our fans back in a proper league match is exciting."
Galas watched his team deliver a turnover-ridden performance in last week's loss at Ballard FC. His emphasis on cleaner and more coherent possession all week has stuck with players and will hopefully make a notable difference on the pitch.
"This week we've really been working on staying connected as a team and moving as a unit," said Scott Gustafson, a second-year Red, and defender. "We need to make sure that when we lose it, we get right back on top of it."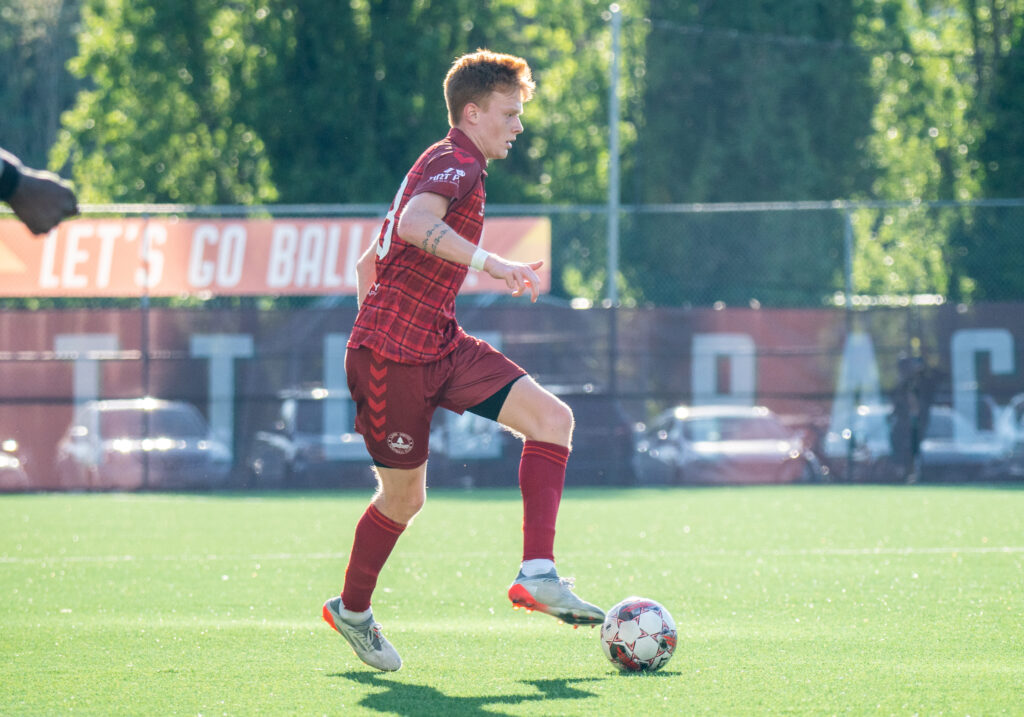 "I thought we weren't good in certain phases of the game last week," Coach Galas added, "I think we've had a really positive response this week, guys were upset and angry about the performance, and I think they're ready to go."
LUFC's opponent will be Capital FC Atletico, the reigning Western Conference Champions and League 2 National Semifinalist after a deep and exhilarating 2021 run. Formerly known as Portland Timbers U23, CFC will make the trip down from Salem with a 1-1 record on the season after a 1-0 loss to PDX FC on Wednesday evening.
CFC returns part of its National Semifinalist core for this season including Marcus Afonso, David Brog, and Pablo Greenlee, three of their top-5 goal scorers from last year. Afonso also led the team in assists in 2021 with five. They also return Jose Sosa, a UCLA and Western Conference All-Midfield player who made his presence felt in two wins over LUFC last season, but who hasn't suited up in CFC's two games thus far.
When asked about what to expect from CFC, Coach Galas acknowledged CFC's two close games and how even League Two feels early this season. He also alluded to CFC's recent success and how effort and awareness will play largely into defeating such a formidable opponent.
Aside from the general excitement and anticipation from LUFC personnel, Gustafson also expressed how the team will feed off the commotion and support they receive from the home crowd and the Red Aces.
The Reds will look to get in the win column and kick-off is set for 7 pm at Civic Park in South Eugene. Tickets to the match are available here and a live stream will be active on Eleven Sports.