Following the tough loss that saw LUFC score three goals in seven minutes to take the lead before conceding twice late, Head Coach Jurgen Ruckaberle, forward Briana Kubli, and defender Laura Riesenbeck shared their thoughts on the game.
HEAD COACH JURGEN RUCKABERLE
General thoughts on the 90 minutes:
"It was a rollercoaster, up and down. We certainly provided a lot of entertainment for the fans. Our youth showed. It got us to come back from a 2-nil deficit and be up 3-2, and then give the game away in the last few minutes. It's a learning experience for us to manage games out, but I'm proud of the girls for coming back. I'm really happy about that part, but it's disappointing to give those points away."
On Neve Duston's individual run to create the penalty:
"It was fantastic. She's a leader, she's going to go to the next level, I think. Great person as well, she's really setting the tone in practice. That was an individual effort and then she converted it, no questions asked, so I'm very proud of her."
On the outcome:
"I do think it also hurts, to walk away, and they understand that was a game that we want to take at least a point, if not three points, back home. We're very young. We still have several high schoolers on the field, and I think you can see it in games like that. I'm happy with them. They're gonna come back, we'll train on Friday and they'll be back and we'll work hard. For us, it's individual mistakes that we have to reduce. Every game you see less of them, so I actually feel very good about that, but it would be nice to give them a reward."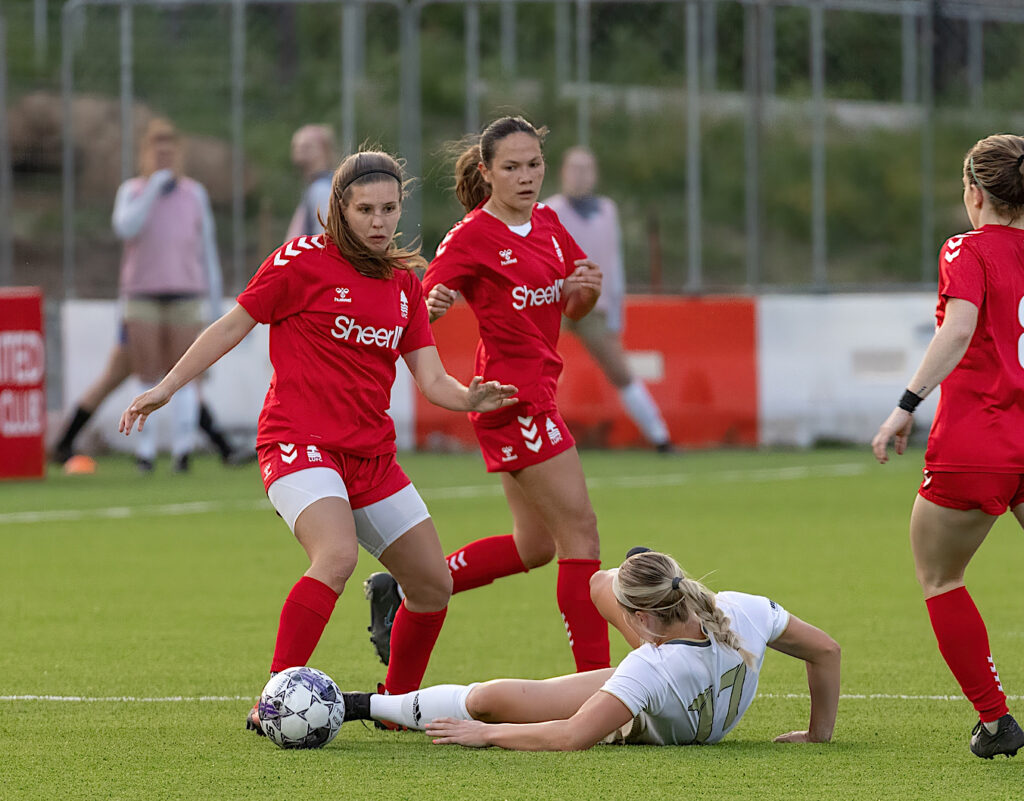 CENTER BACK LAURA RIESENBECK
On whether this was a step in the right direction:
"Yes, definitely another step. We scored three goals today, so that's a good start. We've just got to get the win."
On their cross/shot that ended up as the game winner:
"It was a little disappointing and pretty unlucky."
On things to focus on for the next game:
"Just keeping the ball more, playing a bit smarter [so we don't] lose it at the end.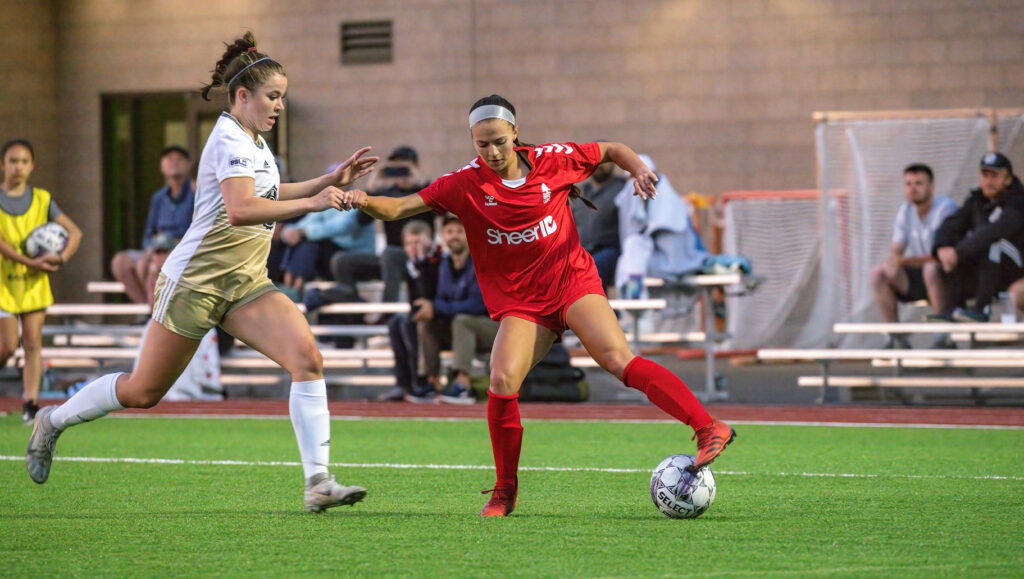 FORWARD BRIANA KUBLI
General thoughts on the match:
"We came back after we were down zero-two, so that was good. I think our chemistry is finally starting to show as a team. It's taken us a few games, but I think it's really starting to get there. I'm excited for what's coming."
On her first two goals of the season, coming within two minutes of each other, and her teammates' involvement in the build ups. :
"It felt great. Scoring is always fun, it's nice when it's with our team, too, [my teammates] are all super encouraging and excited because we all did it together."
On takeaways from this game:
"I think we just have to keep building on… we're finally getting there, but it's just the last piece of finishing out the game. But we're getting close, so I'm excited for what's to come.
On things to focus on for improvement:
"Finishing out the game the full 90. I think that's what we've struggled with the last few games. Just playing the full time as a team, as a unit."