At a Lane United FC game, one may see Landon Sloan patrolling the midfield. Or possibly Luke Waters cutting off other teams' attacks and helping hold down the defense. Maybe even Owen Nelson sprinting full speed up the sidelines to set up an offensive chance. These men are a large part of the Reds' success over Lane County this season and years past. 
But over 1600 miles away in Omaha, NE, these same men, and many others, have also been a part of another successful soccer program at Creighton University.
Current Reds like Sloan, Waters, Nelson, Guilherme Viserta and Ben Foulks all play for Creighton in the fall. Reds' from last season such as Ryan Brakke and Diego Dutilh also played for the Blue Jays in the fall. LUFC has also seen professionals Akeem Ward, Joel Rydstrand, Duncan McGuire and Ricky Lopez-Escuin suit up for the Reds in the summer after playing for Creighton in the fall.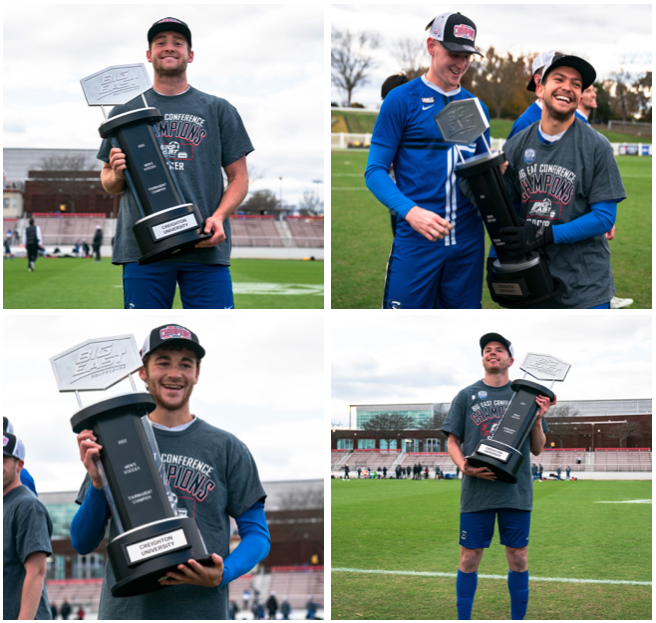 Last year, after running the table en route to a Big East championship, Creighton made it all the way to the NCAA Men's Soccer Final Four before losing to eventual champions Syracuse. Led by head coach Johnny Torres, Creighton has been a juggernaut across the Big East and Division 1 for years.
"It's been one of the most storied programs in college soccer," said Reds head coach John Galas. "They've continually, from even before (Johnny) Torres, had such a great reputation for player development and success over the years."
The Galas-Torres connection goes back about 10-12 years, according to Galas. It's a relationship built on years of trust and contingency that Galas will help Creighton players in any possible manner each summer before their fall season.
"We treat their guys right, we train the right way," said Galas. "I think that's the bonus for them; they know they're going to be in a good environment and healthy, win, lose or draw."
The prototypical depiction of the connection between LUFC and Creighton's soccer ties can be seen through McGuire, the most recent professional to hail from the two programs.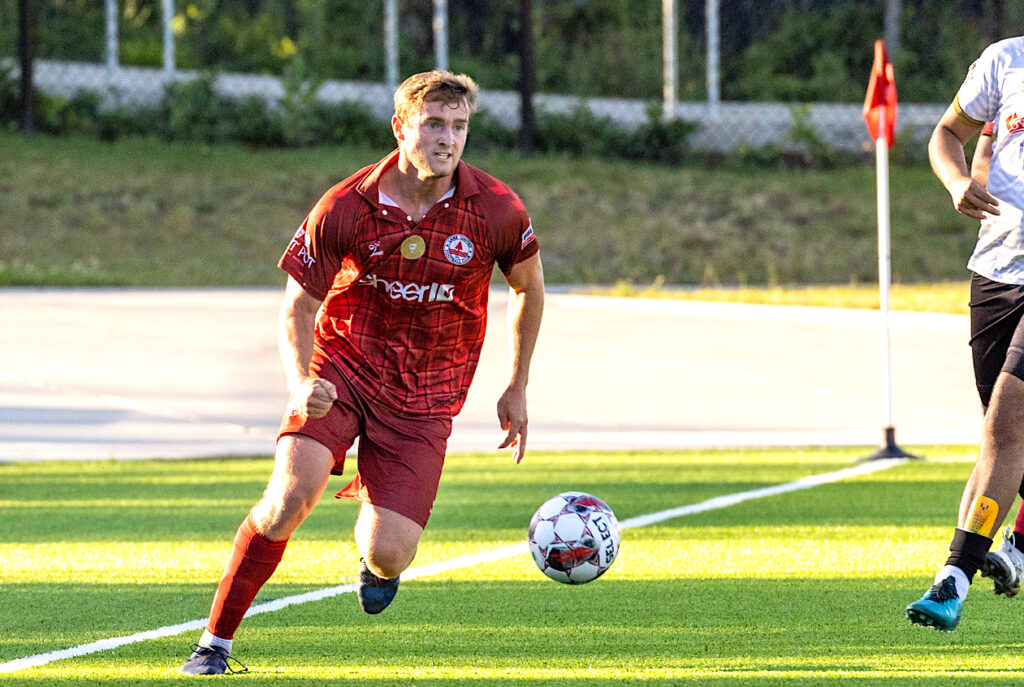 McGuire was one of, if not the most, influential piece of Creighton's 2022 Final Four run with 23 goals and four assists across the season. He would go on to win the MAC Hermann Trophy, annually given to the top collegiate soccer player in the nation, and led to him being selected with the 6th overall pick in the MLS SuperDraft by Orlando City SC, where his impact has already been felt.
Before that special draft night and Creighton's magical 2022 run, however, McGuire was one of the best Reds last season in USL League Two. His four goals trailed just José Carlos González for the team lead, tacking on three assists for good measure. Galas believes that the confidence and success he had as a Red, along with him staying healthy all season, were both huge factors leading to his monstrous season and eventual drafting.
"He is a force to be reckoned with," highlighted Sloan. "It was really enjoyable to be able to share the field with him and share memories I'll never forget."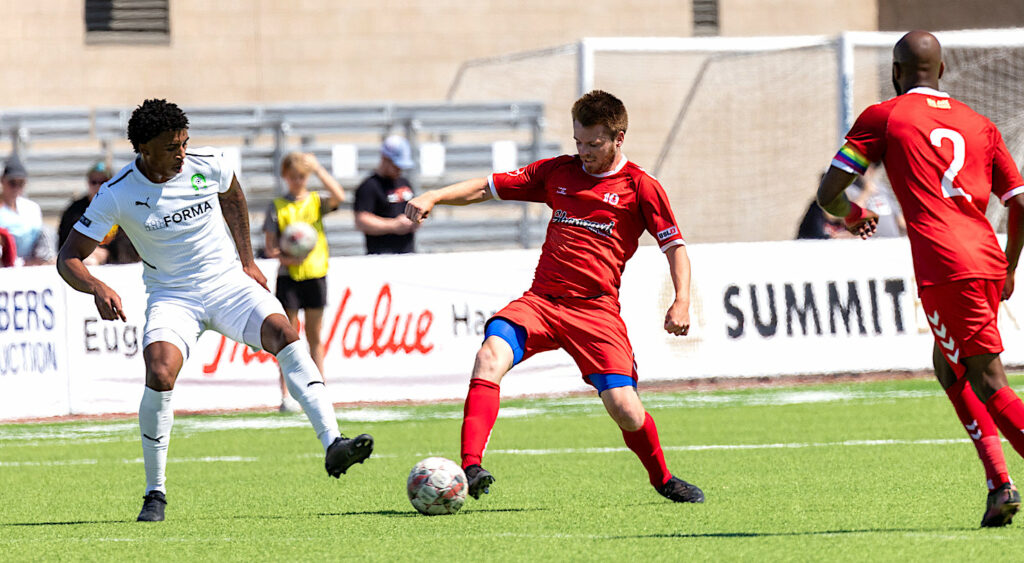 On the Reds' current roster, no Blue Jay has any natural tie to Eugene and Lane County other than Sloan and Waters, who are in their second season with LUFC. For the creation and maintenance of this link, players and even Galas himself credit the coaching staffs for helping make this career developmental step happen.
More specifically, the closest any current Red and Blue Jay who grew up near Eugene is Foulks, who was raised in San Diego, CA. Nelson is from Kansas, Waters is from Omaha, and Sloan is from North Carolina.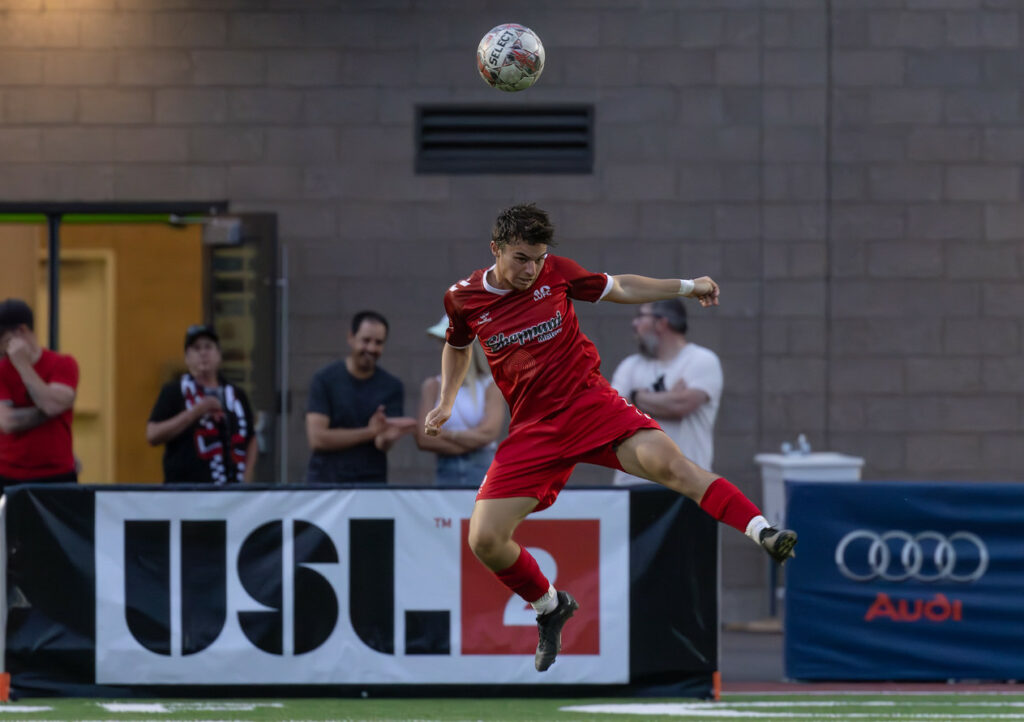 It's a unique connection geographically speaking, especially considering how other teams around the Northwest construct their rosters. Capital FC Atletica (CFC's women's side) has nine players from Corban University, but both programs hail from Salem, OR. United PDX and PDX FC's men's and women's teams field squads dominated by players either playing collegiately in Portland, a handful each from the University of Portland, or who grew up in the city and its outskirts.
"A lot of it is coaches and their connections with people," Nelson explained. "I thought it'd be a good fit if I had a few other guys come with me, especially to a whole new place. I'd never been here before, but it's been a good experience so far."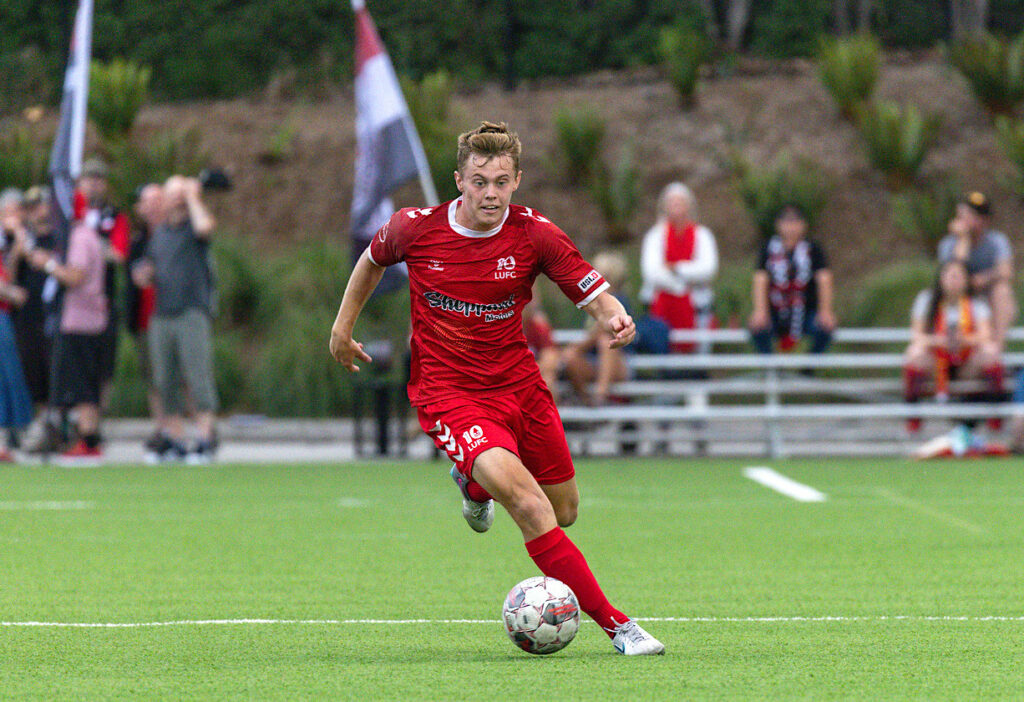 Nelson isn't the only one. Other Reds who once took the summer jump to the Pacific Northwest from Omaha have also seen seamless transitions.
"We have a good connection between the coaches and the culture fit is still there," said Waters. "I think it's important to keep up the style of play you have at your college and you come here and play high-level soccer with a good group of guys. It's a great spot."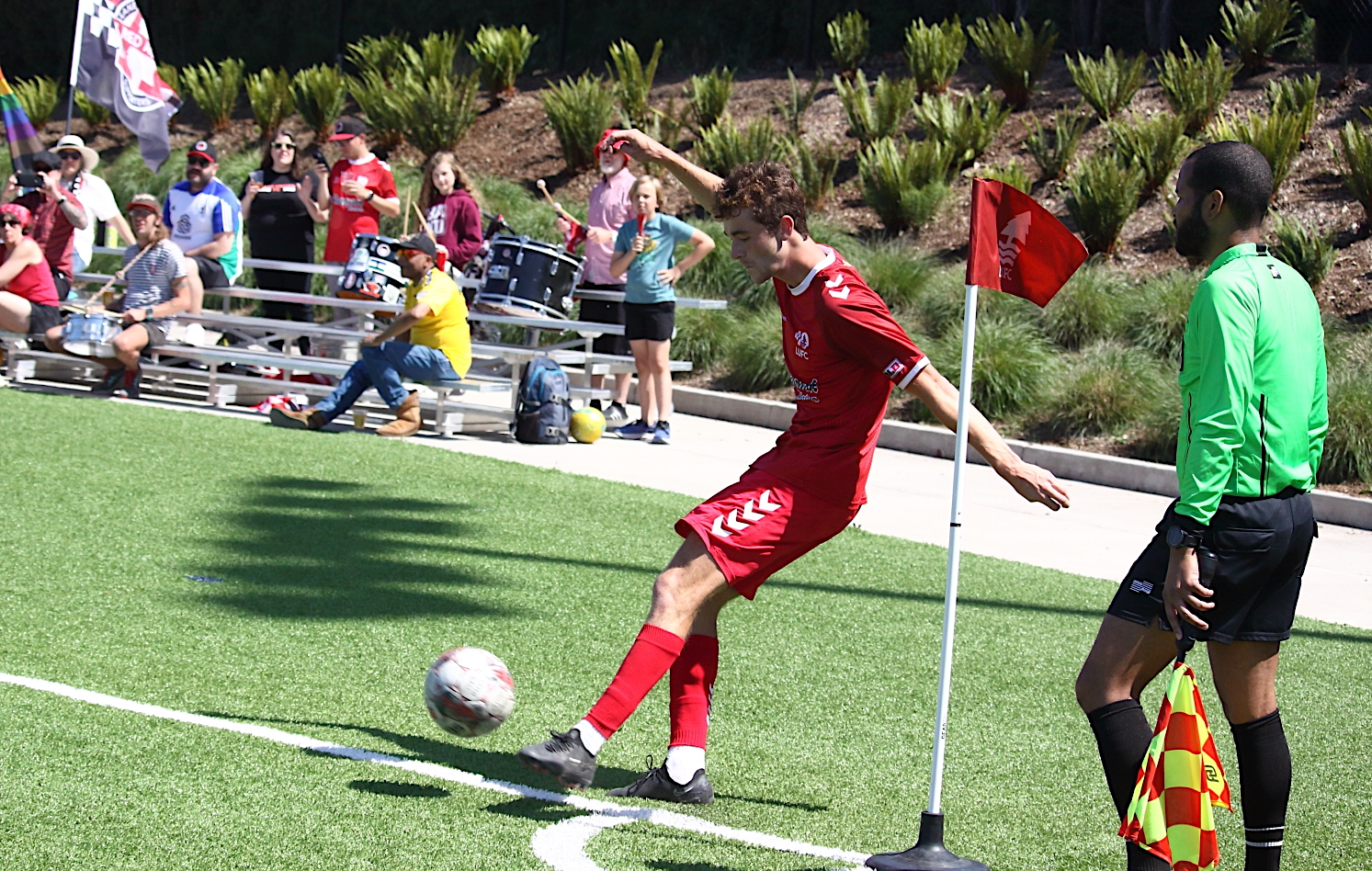 That isn't to say that the PNW, and Eugene especially, still isn't the same as home for everyone.
"It's definitely a culture shock," Nelson said. "People here are more outgoing, you see a lot more people on the street. The scenery, the trees, the mountains. The midwest is very flat. The weather is also really good here, I like that. It's just a great small town."
Transition aside, expect more years and seasons of new Creighton soccer players to help LUFC in the summer. The connection that coach Torres and Galas have is strong, and the synergy that players have from playing both their fall and summer seasons together is beneficial to both the players and the teams.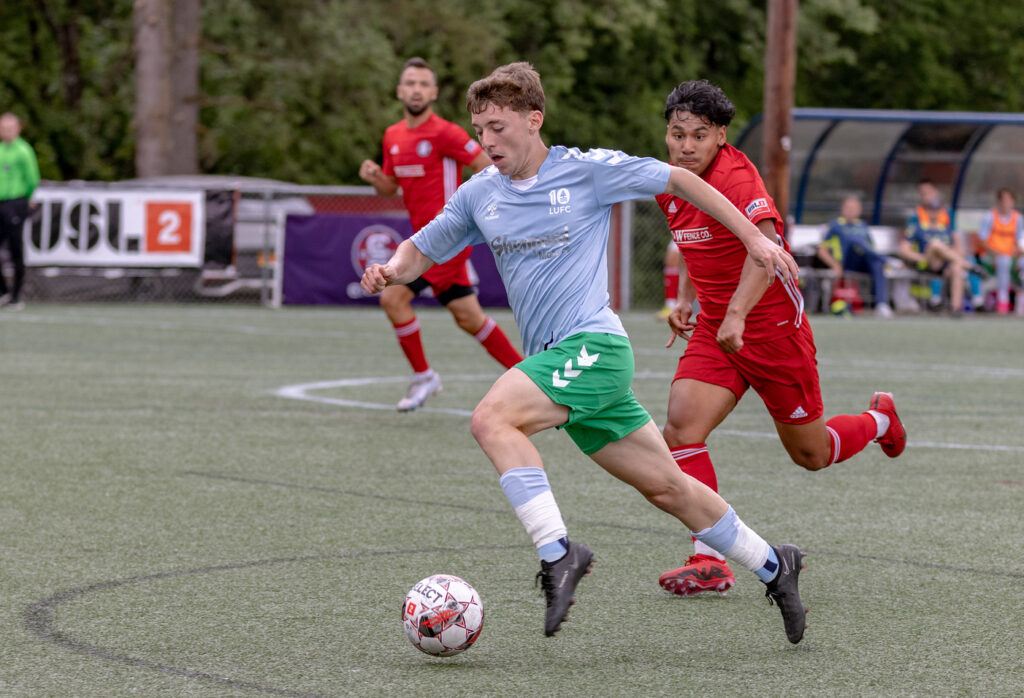 "The relationship in terms of that off-field trust and camaraderie is there and it certainly translates to on the field and knowing each other's tendencies," said Galas. "They've known each other since they stepped foot on campus, so it's all about that immediate trust."
"We love getting our Creighton boys over the summer," he concluded.
You can catch the Creighton boys in action for Lane United FC in Portland versus United PDX on Friday night (stream here) or in the team's final home match of the season at Civic park on Thursday, July 13th, at 7:00 pm.
(Main photo credit: Barbara Minkler)