Hear from Man of the Match-winning midfielder Tommy Case and head coach John Galas for their thoughts on the team's home-opening 1-2 defeat to Capital FC Atletico.
Head Coach John Galas
Initial Reaction:
"The response from last week was fantastic. I thought we had a much better brand of football tonight. From the beginning to the end, it was a better team performance. Obviously disappointed with the result and you could point to two critical moments that cost us the game."
On responding after going down 2-0:
"The response and the commitment to keep playing football was excellent from our group. We got one back, we gave ourselves a chance."
On the impact of the fans:
"Playing at home, home crowd, home fans, all of that matters. It made a huge difference tonight. Our boys were really focused and disciplined in training, and they applied a lot of training in the game."
On the upcoming match on Sunday
"If we don't put in a shift on Sunday we're staring at 3 consecutive defeats which is tough in this league. So it's just the mental strength. We have to rest and recover and do our best to put out a group on Sunday that will compete for a point or maybe three.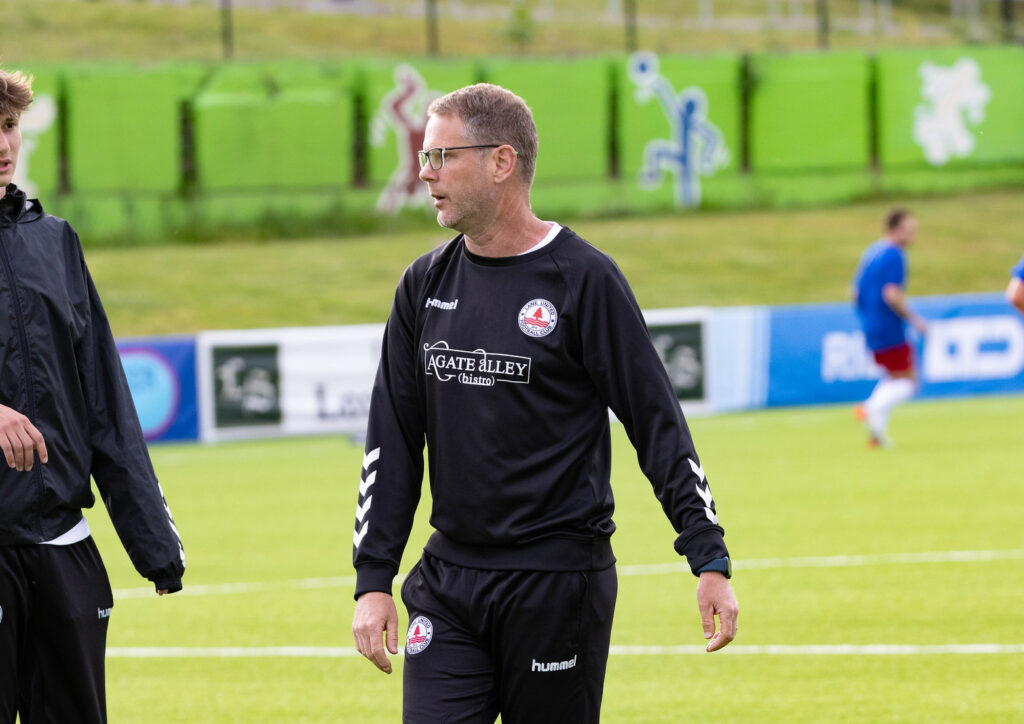 Midfielder Tommy Case:
His reaction to the match:
"I thought we had the run of play for almost the entire game except a few unlucky calls and two set pieces that didn't go our way, but we keep moving forward."
What Lane United learned from this performance
"That we can play. We can bury teams. We just need to get a little bit of final product, clean up some defensive mistakes and I think we can win out."
On the improvements from last week:
"Last game we fell flat after they scored a couple, but we had a very different reaction this game. A couple bounces go our way, we get the three points. Just bringing energy; that's all it is."
On his goal:
"It feels good. I grew up watching this club. Bittersweet because we didn't get the 'W,' but it's good."