Two first half goals from Ballard FC contributed to a frustrating opening match for Lane United as they fell 5-1 on the road Saturday evening at Interbay Stadium.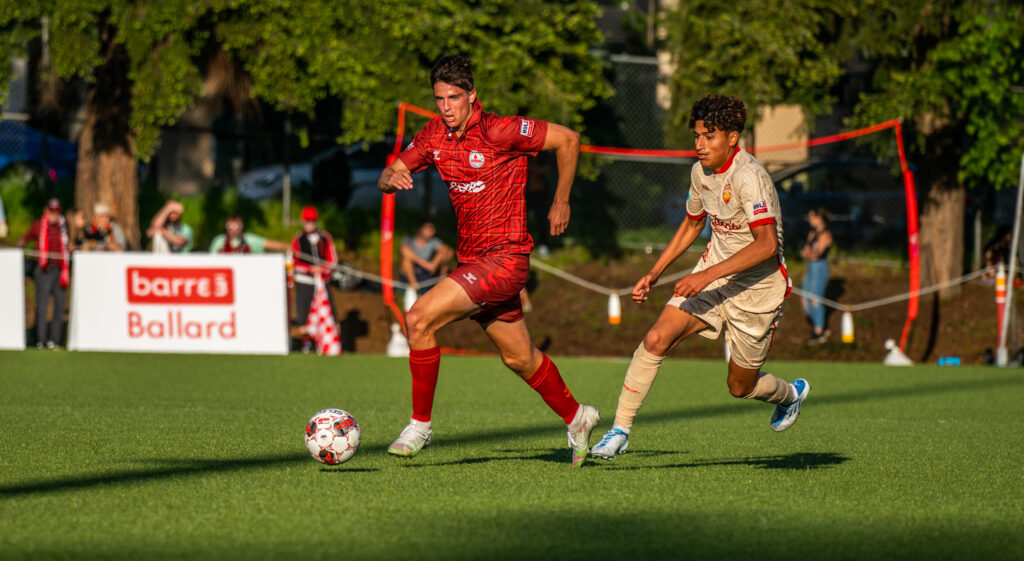 Lane United started off strong in the first few minutes, but the home side slowly began to exert their authority as the first half wore on. After a half-hour of the two sides feeling each other out with the only real chance being cleared off the line by Lane United defender Scott Gustafson, a couple of defensive hiccups led to Lane United facing a two-goal deficit before the halftime whistle was blown.
Turnovers slowed Lane United's counterattacking opportunities and directly accounted for several of Ballard FC's goals. A series of second-half substitutes provided a spark for the visitors and seemed to wake up their attack, but at that point it was too late.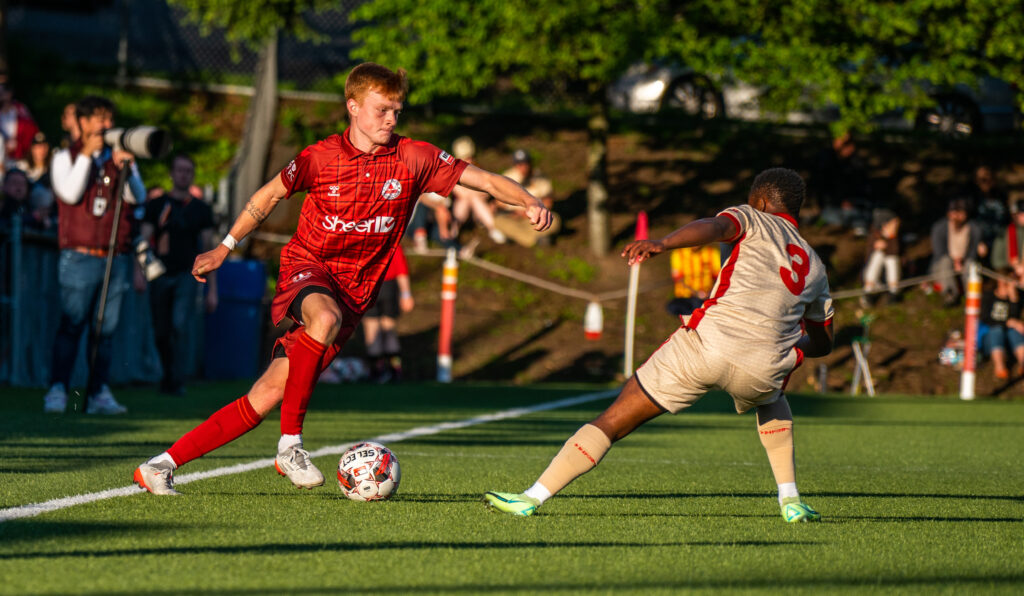 A header from Modou Sowe and a left-footed shot by Brian Torre forced nice saves from the Ballard netminder before a consolation goal from forward Duncan McGuire off a nice assist from Ryan Brakke in the 87th minute gave Lane United something positive to take from what was otherwise a tough season opener.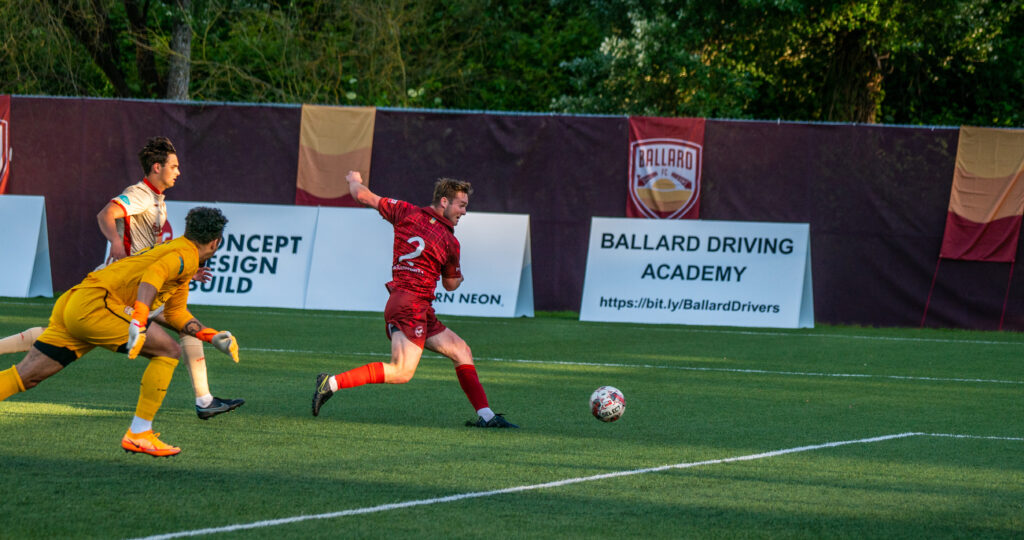 What's Next
Lane United will look to shake off the loss when they travel back home to Civic Park to take on Capital FC Atletico on Friday, May 27, at 7 p.m. Tickets for that match are available here.
Match Timeline
11' – YELLOW CARD (BAL) Nik Reierson received a yellow card due to a foul committed while stopping a Lane United counter.
20' – CHANCE (BAL) Ballard FC almost found the opener in the 20th minute, but Scott Gustafson cleared the ball off the line.
32' – YELLOW CARD (LUFC) Michael Hatcher was shown a yellow card for a hard tackle outside the penalty area.
33' – GOAL (BAL) Ballard FC scored their first goal of their club history with a free kick goal courtesy of Declan McGlynn.
37' – SAVE (LUFC) Escuin kept the deficit to one goal when he made a crucial one-on-one save.
44' – GOAL (BAL) Ballard FC doubled their lead just before halftime when Alex Mejia took advantage of a Lane United turnover and slotted it home.
50' – GOAL (BAL) Peter Kingston kept the ball in on the endline and crossed the ball to Taketo Onadero, who first-timed in the third for Ballard FC.
53' – SAVE (LUFC) Escuin made a fantastic save off a free kick outside the box to keep the game at 3-0.
55′ – YELLOW CARD (BAL) Defender Leo Burney is shown the yellow for a bad foul.
66' – GOAL (BAL) Charlie Gaffney got on the end of an Alex Mejia cross to add a fourth for the home side.
68' – CHANCE (LUFC) A Lane United freekick from outside the box pinged around the penalty area, but the visitors were unable to find the back of the net.
75' – SAVE (BAL) Modou Sowe's header off a Brian Torre cross was wrapped up in a diving save by the Ballard keeper.
78' – SAVE (BAL) A Brian Torre left-footed shot from a tight angle was parried away by the Ballard goalkeeper.
79' – SAVE (LUFC) Escuin made another save at full stretch to prevent Ballard FC from finding a fifth.
85' GOAL (BAL) Another giveaway from the Lane United defense allowed Kevin Galiano to score the fifth goal of the night for Ballard FC.
87' GOAL (LUFC) Duncan McGuire tallied the first of the season for Lane United off a counterattack. Creighton teammate Ryan Brakke earned the assist.