Lane United FC will begin their 2022 USL League Two season against an unfamiliar foe this Saturday.
Seattle-based Ballard FC is one of two Washingtonian clubs joining the Northwest Division this season, alongside Olympia's Oly Town FC. Ballard's first-ever competitive match will be a landmark moment for the new club, but it also marks a new beginning for the traveling Reds.
Striker José Carlos González said "everything is different" compared to last year. "I think that everyone is really motivated; we trust each other," he highlighted after Thursday's training session. "There is a lot of competition at every position, which I think is good for the team."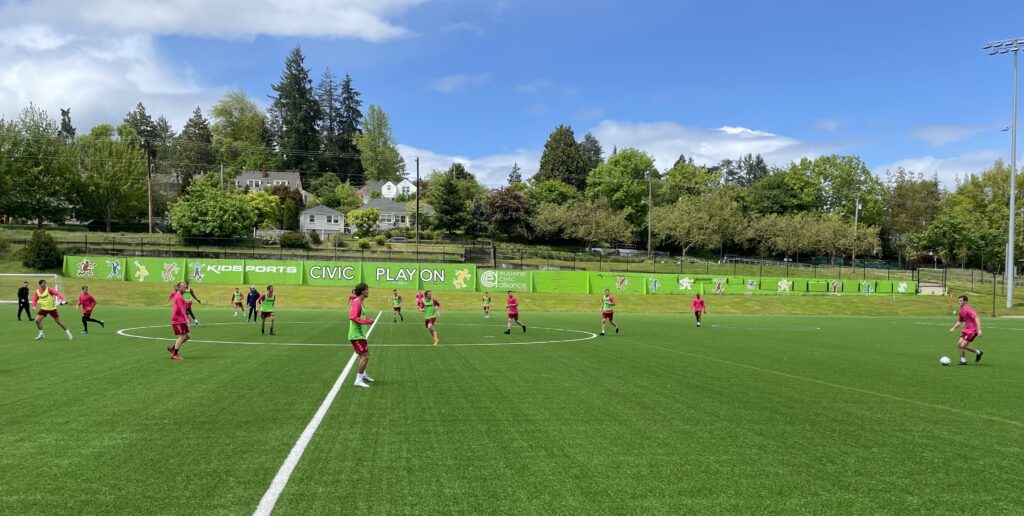 An Early Test
Re-appointed head coach John Galas and assistant Conner Cappelletti are ready to see how the Reds stack up against league competition. A road trip to sold-out Interbay Stadium presents a possible measuring stick for league success.
"It's a good early test for us," said Galas, who served as Lane United's original Head Coach and Sporting Director from 2013-18. "It's always good to get some road games out early."
"We know [Ballard] is gonna be a really competitive team," Gonzalez remarked. "We're gonna have an idea of how the league competition is gonna be this year."
Preparing for a team that's never played a game presents obvious difficulties. Galas knows LUFC has some ideas stored up based on regional ties, but that on-field adaptability will be paramount.
"We know a little bit about them, but it's always tricky when you go into a game not knowing too much," the head coach said.
"We've been working in different scenarios," goalkeeper Albert Escuin pointed out. "They're gonna want to get the three points in front of their fans, so for us it's about game management."
Everyone mentioned their excitement to play in a sold-out atmosphere. As Gonzalez put it, "We play soccer for games like this."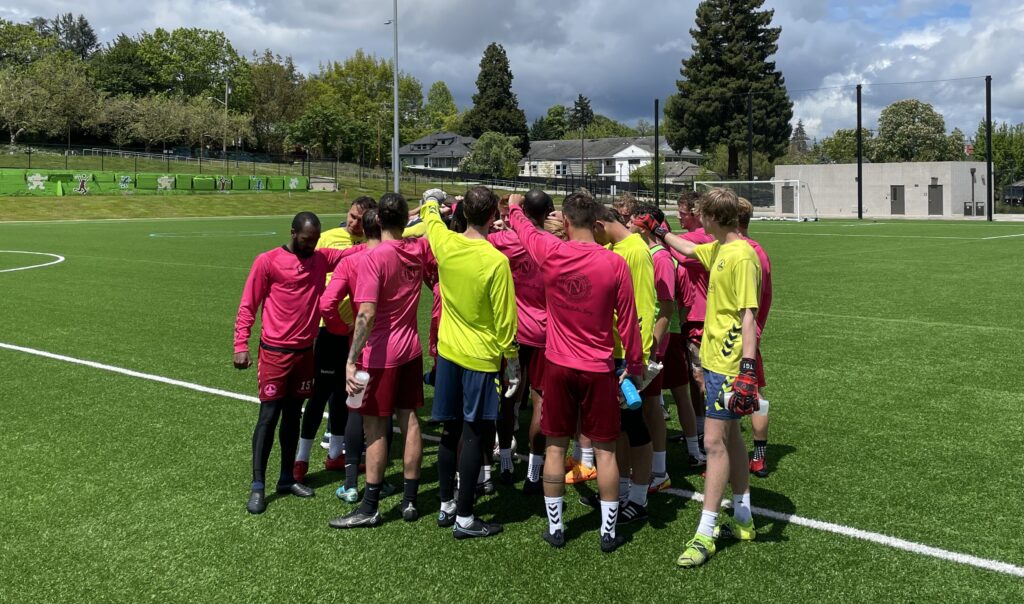 Emerging leadership
Galas mentioned returning Reds players as key to sustaining the club's values and success.
"All these guys that have lived it and breathed it in this club are certainly stepping up," he said, "sharing history with [newer] guys and helping them get prepared for what we're gonna face in Seattle, which will be tough."
"All the new kids, they've understood the culture that was brought into this team from many, many years," Escuin said. "It's a culture of leadership, it's a culture of ambition, it's a culture of being a winning team — not only getting three points, but making a statement every time that you play."
The Reds hope to make that early statement Saturday night at 6pm. The match will be streamed live via Ballard FC's homepage.