Following a comeback to secure a tie against Oly Town in the final moments of added time last Sunday, Lane United FC dropped their 3rd game of the season, 4-2, to undefeated Ballard FC from Seattle.
The Reds faced a big challenge as they aimed to disrupt Ballard FC's impressive winning streak.
In the opening half, the Reds maintained an equal share of possession and seized the majority of the opportunities in the opening minutes. Both Wade Muttitt and Owen Nelson had shots that narrowly missed the target, as both balls sailed just above the crossbar.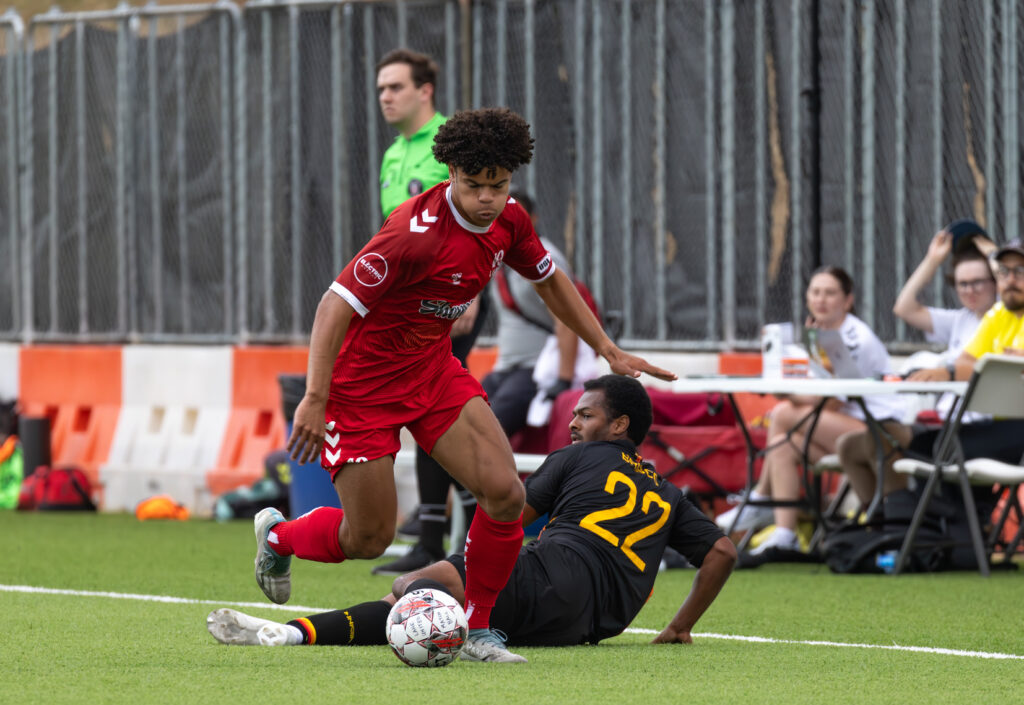 In the 29th minute, however, Ballard FC took the lead against the run of play. Luke Thomas delivered a cross from the left flank, connecting with 6'4″ striker Stas Korzeniowski, who headed the ball narrowly beyond the outstretched hands of goalkeeper Brandon Limes and into the left side of the net. 
As the first half unfolded, the visitors began to generate more scoring opportunities. In added time, Ballard FC was awarded a penalty kick when defender Robin Terry was adjudged to have dragged down Korzeniowski in the box. The giant forward took it upon himself to take the ensuing spot kick and slotted home his penalty to Limes' right, with the netminder going the other way.
The Reds came out of the break fired up and embarked on their comeback. First, in the 50th minute, a nice buildup ended with Tommy Case in possession inside the box with his back to goal. He dropped it to forward Wade Muttitt, who skillfully side-footed the ball with his right foot into the upper right corner. This goal marked only the second Ballard FC had conceded on the season and first in the run of play. Fueled by this success, the Reds gained a surge of momentum and put Ballard on the back foot.
In the 59th minute, the Reds found the equalizer. Tommy Case delivered a beautiful cross from the right to Deryk Jones Jr. at the back post, and his header was tipped onto the bar by the opposing goalkeeper before falling to Wade Muttitt, who laced it into the net to make it 2-2.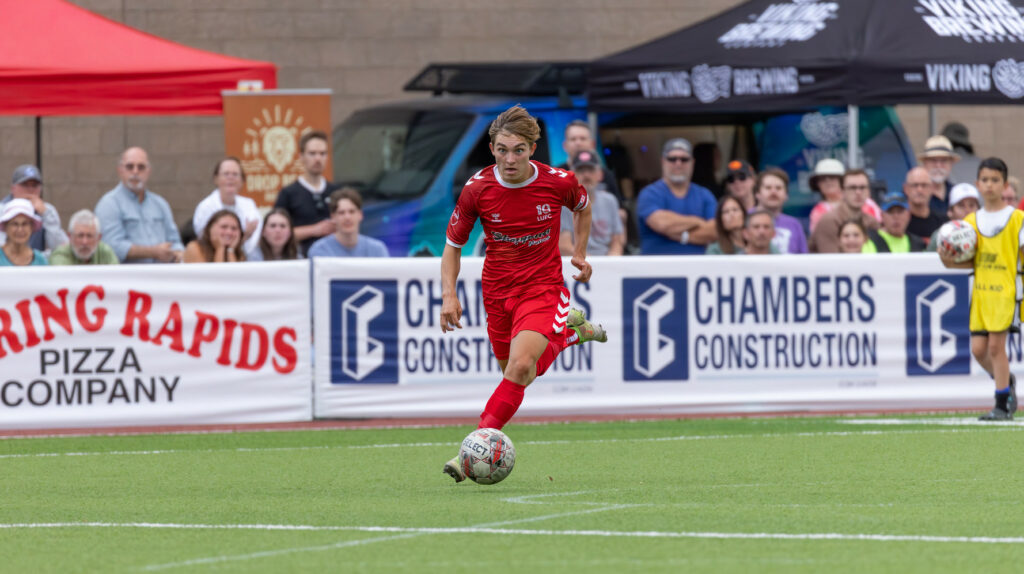 However, Ballard FC wasted no time responding, finding the back of the net in the 62nd minute after a Lane United turnover in their own half, once again courtesy of Korzeniowski. With Lane United pushing forward to level, Korzeniowski struck again in the 88th minute – again after an LUFC miscue in its own half – to put the nail in the coffin with his fourth goal of the night.
Despite their best efforts in a match in which the play was relatively even, Lane United FC came up short. With the 4-2 loss, the Reds are now 2-1-3 on the season. Their next match will take place on Wednesday as they travel to Portland to face last-placed PDX FC.