Lane United FC suffered a tough defeat against United PDX in Portland on Saturday night, falling by the score of 3-0. 
The visitors, who were forced to travel with only 14 players due to injuries and other conflicts, started off strong and had the first opportunity in the 4th minute. Lillian Nowatzke sent in a cross from the left that found Lexis Canyete-Asato at the back post, but United PDX's goalkeeper Sidney O'Billovich made a fantastic save to keep out her low shot.
The Reds continued to create chances, but could not find the breakthrough. Forward Sela Freeman showcased her skills and determination throughout the match, constantly posing a threat to the opposition's defense with her attacking prowess. She would end up being named Player of the Match for her efforts, and had several long-range efforts go narrowly off target in the opening frame.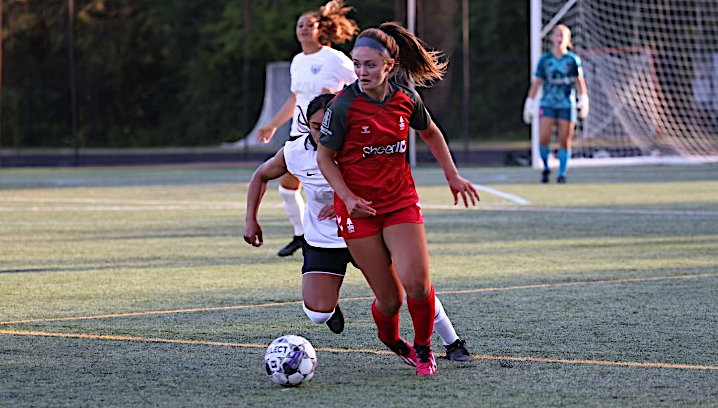 Goalkeeper Liv Riddel also made some crucial early saves in the first half and confidently came off her line to catch crosses from the wing, as United PDX largely attempted to strike through counter attacks.
Nedya Sawan, a danger all game long, broke the deadlock in the 26th minute after a defensive miscommunication by the Reds allowed her to march in alone on goal. The home side continued to apply the pressure throughout the half, hitting the post in the 33rd minute, but LUFC was able to get into the locker room without incurring further damage thanks to some solid defending and more saves by Riddel.
Lane United regrouped at the half and came out displaying greater composure on the ball. Nowatzke threatened in the 53rd minute, while another long-distance strike from Freeman was plucked out of the air.
In the 61st minute, Sawan got free on the left and crossed to Rosalee Larsen at the far post for an easy tap in. Just two minutes later, United PDX put the game on ice when Taylor Krueger cut inside from the left and ripped a right-footed laser over Riddel's head.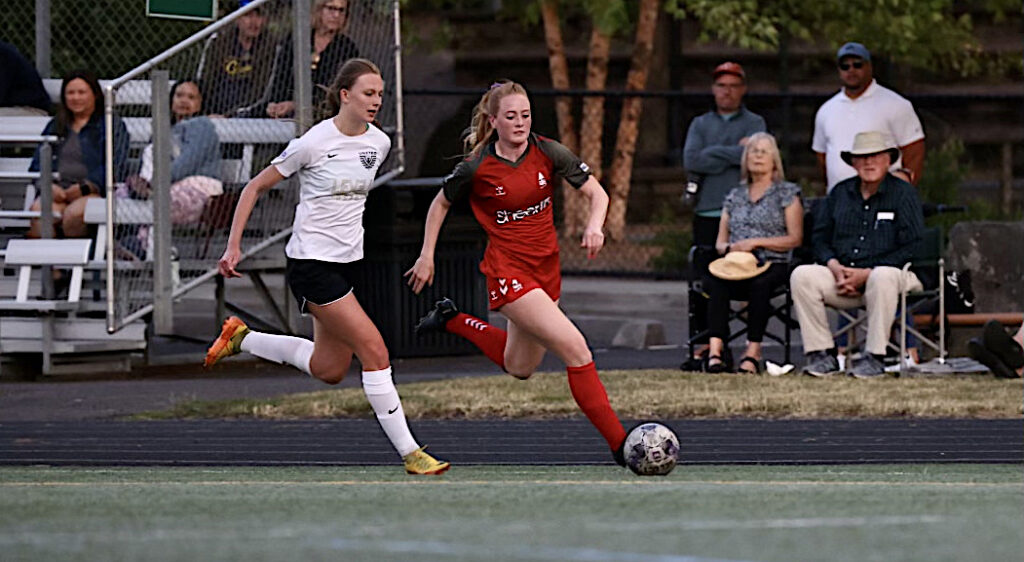 Despite the three-goal deficit, Lane United FC showed their heart as they continued to battle. Nowatzke hit the outside of the crossbar from a tight angle in the 75th minute, while Jessie Hawes headed over from close range off a free kick in the 86th.
Lane United will travel further north for their final match of their inaugural ULS W League season next Friday night when they take on division leaders Oly Town FC.