Perhaps not one game all season was a better indication of Lane United FC's season than their match-up with PDX FC in Portland on June 21st.
In that game, the two teams fought hard down the stretch before the Reds' took a lead midway through the second half. They held that lead all the way until the 88th minute, before a PDX set piece resulted in a goal and a tie. For the Reds, it was two more points that slipped through their fingers.
"We didn't close out the game at their place," said head coach John Galas. "That's not the first time we've blown the lead."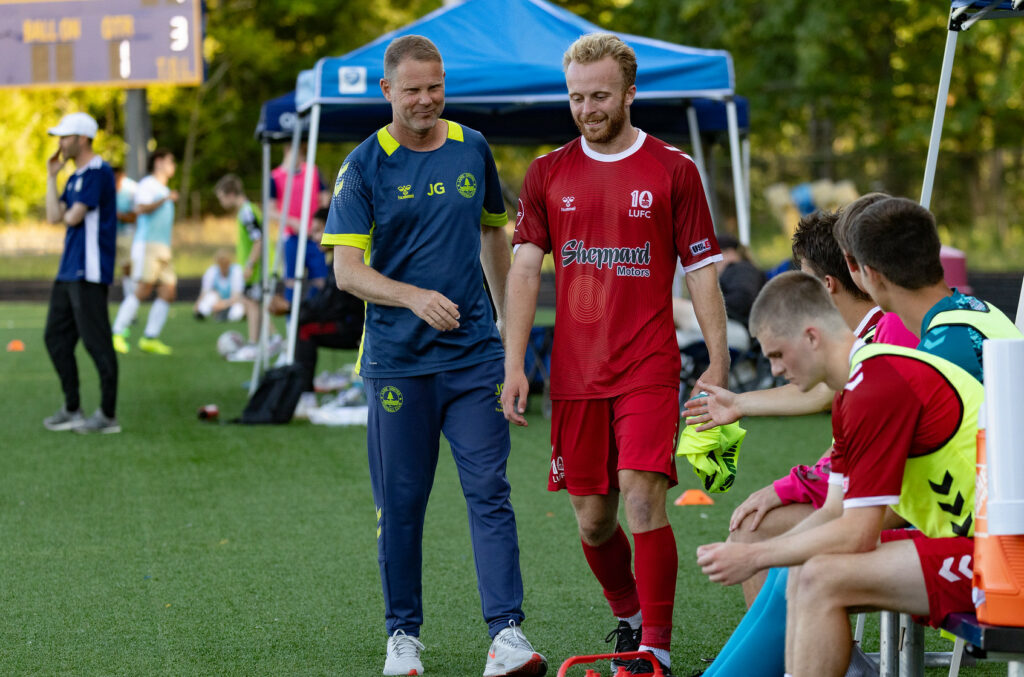 Eight days later, the two teams will line up again, but this time at Civic Park in Eugene.
That June 21st draw was one of PDX's two points on the season. The other came in a 2-2 draw against Capital FC Atletico, the second-placed team in the Northwest Division. Despite PDX's underwhelming play that hasn't earned a win all season, Galas doesn't believe anything about the Reds' approach and mindset to the match should change.
"Anybody can beat anybody in this league," said Galas. "It's a mixed bag of results across the board right now. Rosters are changing with players going back to college, or whatever variety of reasons. Regardless of who we're playing, it's a must-win game."
For PDX, look for Jamin Peters and Julian Conze to make an impact. The two have accounted for half of PDX's goals this season. Also, Danny Saez, who's been a Reds killer during his time in Portland with two late-game goals in his career against LUFC – a winner in 2021 and the equalizer on June 21st.
As for the Reds, training this week has been all about fine-tuning rhythm and tempo according to Galas. Specifically, the team has worked on their press, counter-press, and possession against the low block ahead of Thursday.
Others besides Galas recognize how the team's kryptonite this season has been closing halves and games.
"We've just got to continue putting in solid performances," said Luke Waters, a left back for the Reds. "We're right there, we know we can do it. Now it's about getting the win and moving up the board."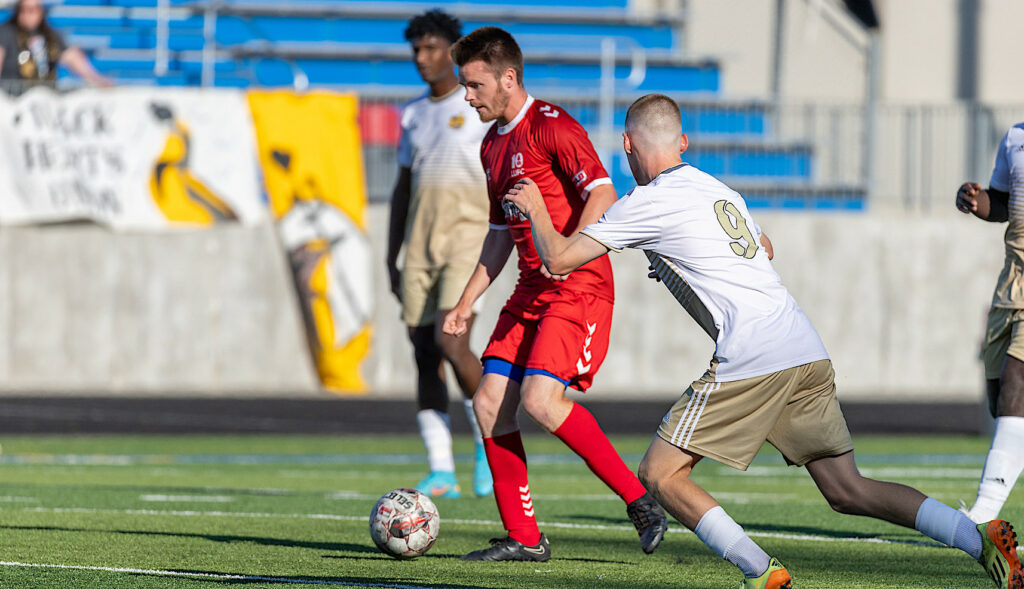 "I think we're really frustrated because we've been putting up good performances, but just not getting the wins we need," added Landon Sloan, a holding midfielder. "We're trying to maximize points down the stretch."
With four matches remaining and just five points separating the Reds and second place, there's still plenty of time and opportunity to leapfrog Capital FC and Oly Town. 3/4 of the Reds' remaining schedule is against the bottom two teams in the division, PDX FC and United PDX. The first step, however, would be a win and three points Thursday, something within the Reds' grasp if they can put together a 90-minute performance.
"We think we'll be able to control possession much like we did in Portland, but on a much bigger field I think we can tire them out a bit," said Galas. "I think it's about putting in a 95-minute performance, and hopefully getting a result."
The two sides will square off at Civic Park in Eugene this Thursday, June 29th, at 7:00 pm. Tickets can be purchased at the ticket booth at the stadium. The match will also be livestreamed on Eleven Sports.