The Lane United Women's Team is traveling up north for their final game of their inaugural USL W League season against Oly Town FC this Friday night.
It's been over a month since the two teams played each other, when the Reds lost 1-4 at Civic Park. It was also the game when homegrown midfielder Sela Freeman scored the franchise's first-ever goal.
The Reds (2-5-2, 8 points) are coming off a 3-0 loss on the road to United PDX (6-1-2, 20 points) and hope to get one last win against the 6th-ranked team in the country in undefeated Oly Town FC (6-0-2, 20 points) and spoil their near perfect season. Even though the Reds will not advance to the playoffs, the team has proven they can compete with anyone as they've made significant strides throughout the course of the season.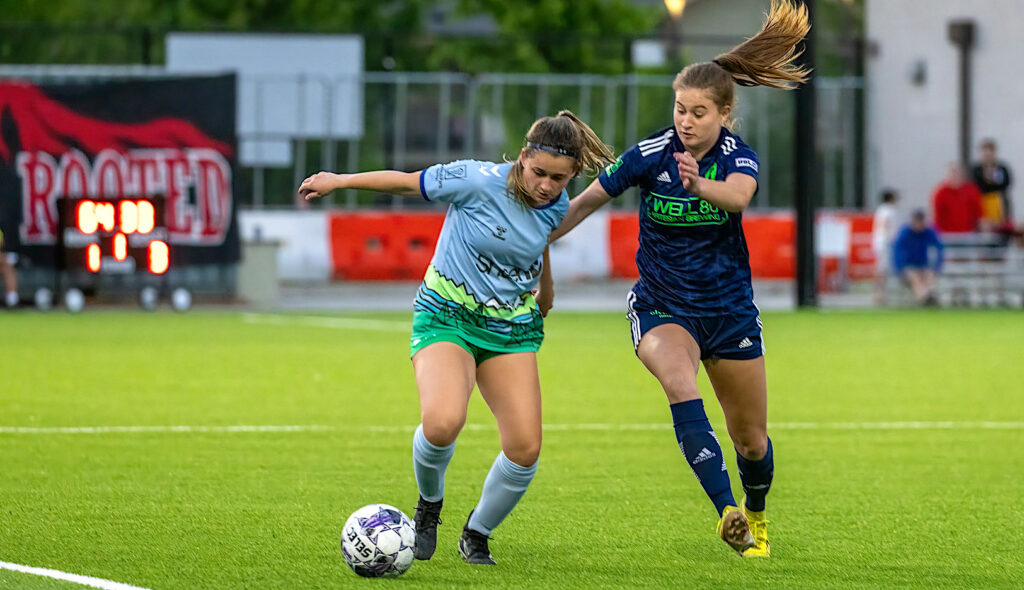 Lane United FC defender Sydney Petersen spoke on the team's approach going into Friday's matchup, stating, "I feel like as a team, we're going to play really well and hopefully have more players than we did against [United] PDX. So, I feel like it's our time to get a win against them."
Oly Town FC is the Northwest Division leader and is coming off two dominant, shutout victories. They destroyed Capitol FC 7-0 and crushed PDX FC 5-0. Despite Oly Town's dominance, Lane United Head Coach Jürgen Ruckaberle remains unfazed, claiming his team is better prepared now that they have had more time to grow and develop as a team. Lane United FC currently resides in 3rd place in the Northwest Division.
Petersen also elaborated on the biggest challenge of playing against a team like Oly Town, highlighting, "I think the fact that they [Oly Town] can work well together, and the last time we played them, they were able to run off each other really well. I think just fixing that in the back line will help us get a win."
The match is scheduled for Friday, June 30th, at 7:00 pm and will take place at South Sound Stadium. You can catch the final match of the Lane United Women's Team's inaugural season on Oly Town's YouTube channel. 
(Main photo credit: Peter Bellerby/NW Sports Pics)