In the inaugural season of Lane United FC's Women's Team, the arrival of Lauren Becraft, Briana Kubli, and Sydney Petersen add a trifecta of hometown talent to the field. 
With 14 other teammates from Eugene, these athletes represent their community and as their journeys as soccer players intertwine, they showcase the power of passion, growth, and the profound influence of hometown support.
We spoke with these three individuals about their  remarkable experiences, the significance of representing their hometown team, the contrast between college and hometown soccer, memorable moments etched in their minds, and the profound impact their upbringing has had on their soccer careers.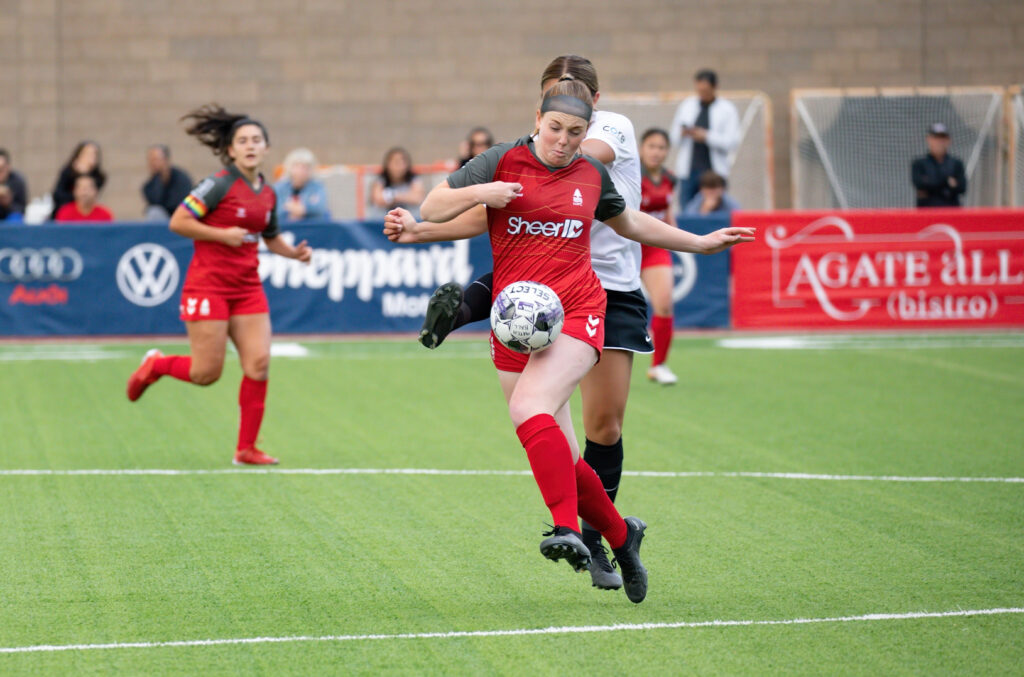 Lauren Becraft, Briana Kubli, and Sydney Petersen share a common thread of unwavering passion and dedication to the sport they love. They honed their skills through various levels of play, from recreational teams to prominent clubs.
All three of these young women have developed their soccer skills through their time at Eugene Metro Football Club, where the Director of Coaching is none other than LUFC Women's head coach Jurgen Ruckaberle.
Their relentless pursuit of excellence culminated in standout performances for their high school teams and subsequent collegiate success. Briana has been showcasing her skills as a player at Western Oregon University, while Lauren has been making her mark at Montana State University-Billings.
Sydney's journey from Bushnell University to becoming a semi-professional athlete exemplifies her spirit and the fulfillment of a lifelong dream. She states, "Through all my dedication and hard work, I have accomplished making one of my all-time dreams a reality by being able to call myself a semi-professional athlete."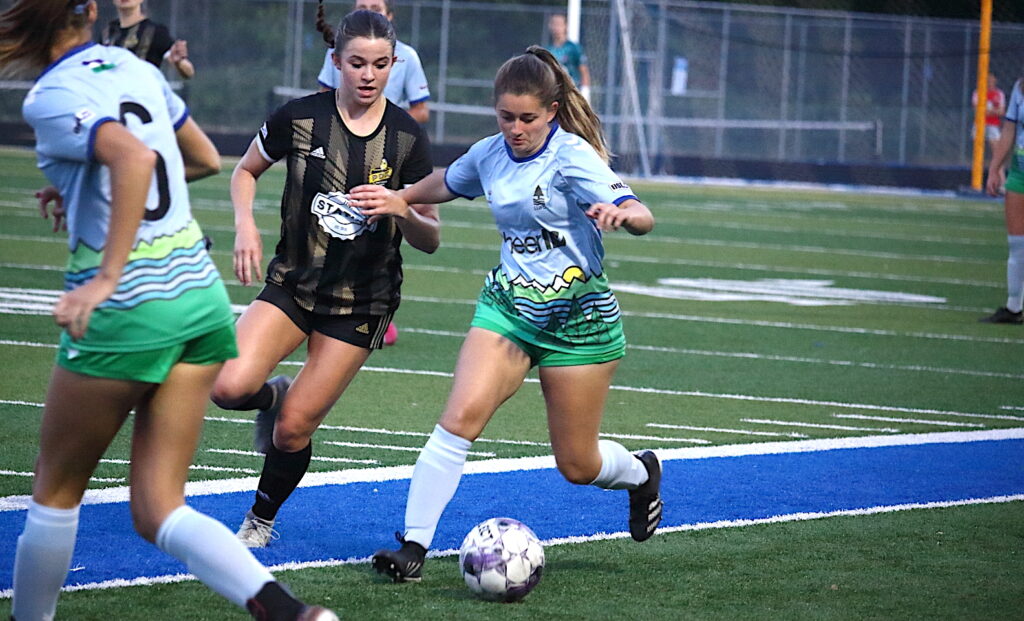 For Lauren, Briana, and Sydney, the privilege of representing their hometown team evokes an unmatched sense of pride. Being part of a historic milestone for women's soccer in Lane County fills them with joy and gratitude.
Lauren Becraft explains that, "The passion the Eugene community has for LUFC is unmatched. Committed fans, coaches, staff, and teammates make for such a fun and competitive environment. Playing back home in the Eugene community is the highlight of the summer; I couldn't imagine playing anywhere else."
The opportunity to play at the highest level for their community, where they were born and raised, creates an undeniable connection that fuels their performance on the pitch.
Briana Kubli explains, "It's exciting to play in front of a crowd and to see younger girls come to the games. Having role models for younger players closer than Portland is important because they can start to think that they can achieve what we are doing."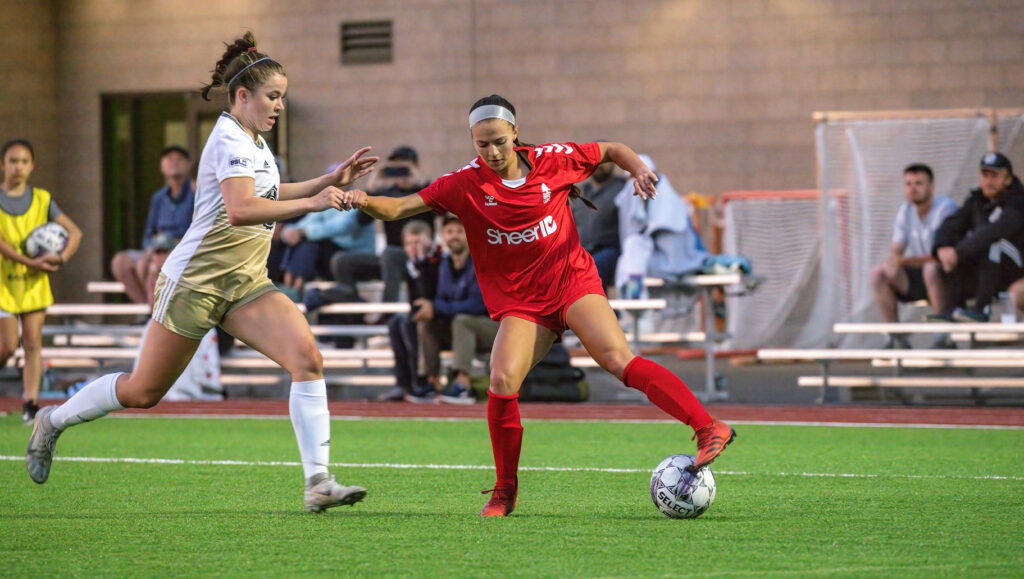 Their presence as role models for aspiring women in the county resonates deeply, inspiring dreams and aspirations closer to home.
While the college soccer experience has shaped the skills and mindset of these three players, competing for Lane United FC introduces a unique dynamic.
Sydney highlights the level of play as the primary difference, with LUFC providing a competitive environment that complements her collegiate pursuits. Representing the hometown club offers an avenue to develop their skills further, creating a seamless transition from local competition to the college stage.
In their shared journey with Lane United Futbol Club, Becraft, Kubli, and Petersen have forged cherished memories and built lasting relationships.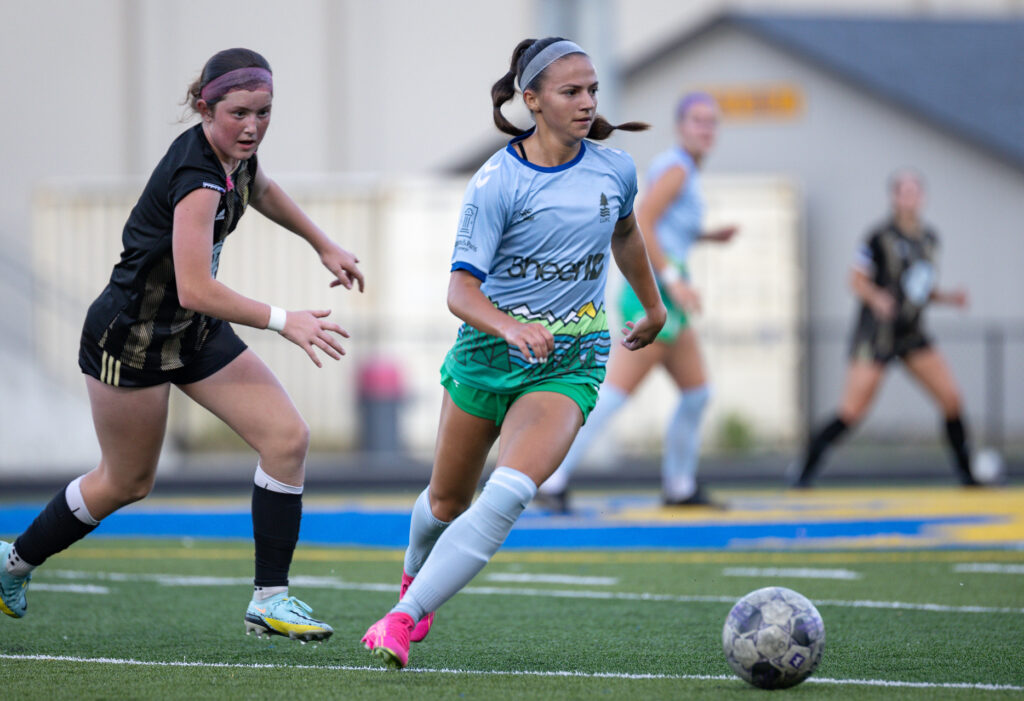 Briana highlighted that, "The group of girls that we have is extremely supportive and competitive, which has made the team push to become better."
She elaborates on the journey they've shared, with many of the girls having grown up playing together at EMFC. She expresses her excitement at witnessing their growth as both players and individuals.
Sydney recounted a memorable game against Oly Town, where her perfectly delivered assist resulted in LUFC women's history being made with its first-ever goal.
She detailed how she "sent a perfect ball straight to Sela Freeman's feet for the first assist in LUFC women's history and also the first goal in LUFC women's history. I feel like I've created many cherished memories with the international players on this team and have had a great experience playing with them this season."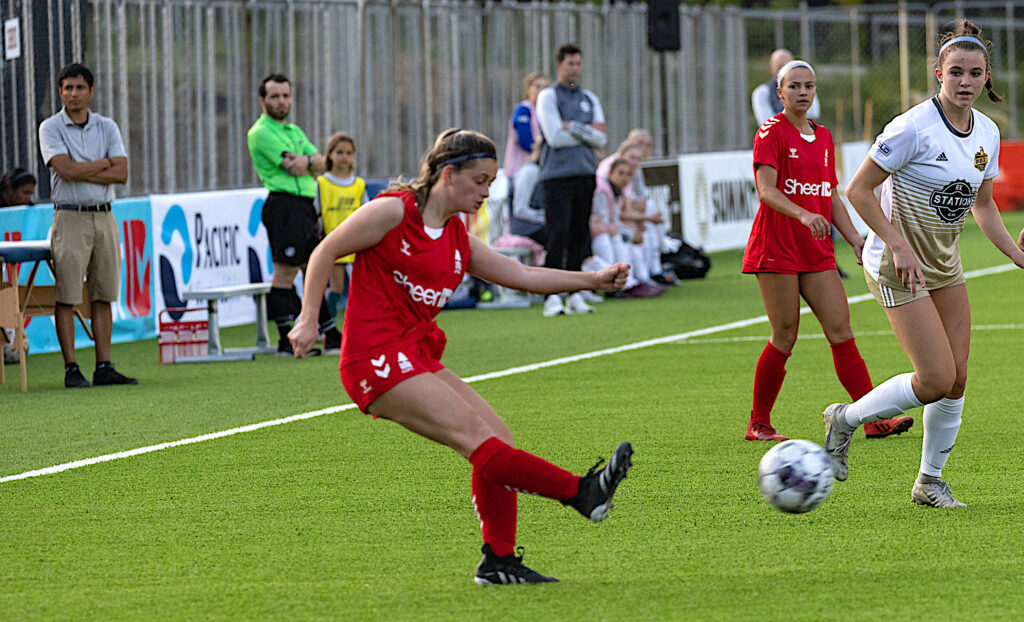 Lauren recalled a thrilling match against their rival team, Capital FC, emphasizing that, "I love competing against Capital FC; they have been rivals ever since I started playing for EMFC. Beating CFC Atletica at home 3-0 was a very memorable game for me."
Briana's favorite memory stemmed from a match against PDX FC when her goal propelled the team to a lead that exhilarated her. She highlighted that, "My favorite memory from this season is when we played PDX FC at home for the first time and I scored a second goal quickly that brought us ahead of the other team for some time. The feeling was exhilarating and I'm glad I was able to celebrate that moment with my friends and teammates."
Growing up in their respective hometown, Lauren, Briana, and Sydney credit their love for soccer to the early influences of their families and the local soccer community.
Sydney expressed that, "From a young age through playing recreational soccer with my dad as the coach, him influencing me to play soccer and him being my number one supporter on the sideline is what drove my passion."
Lauren also highlighted how growing up in Eugene has influenced her passion for soccer.  She said, "I am very fortunate to have grown up in an area with such strong organizations to support my development as a soccer player. The passion and support from the Eugene community influences all of us to defend our home turf, rally together, and leave it all out of the field."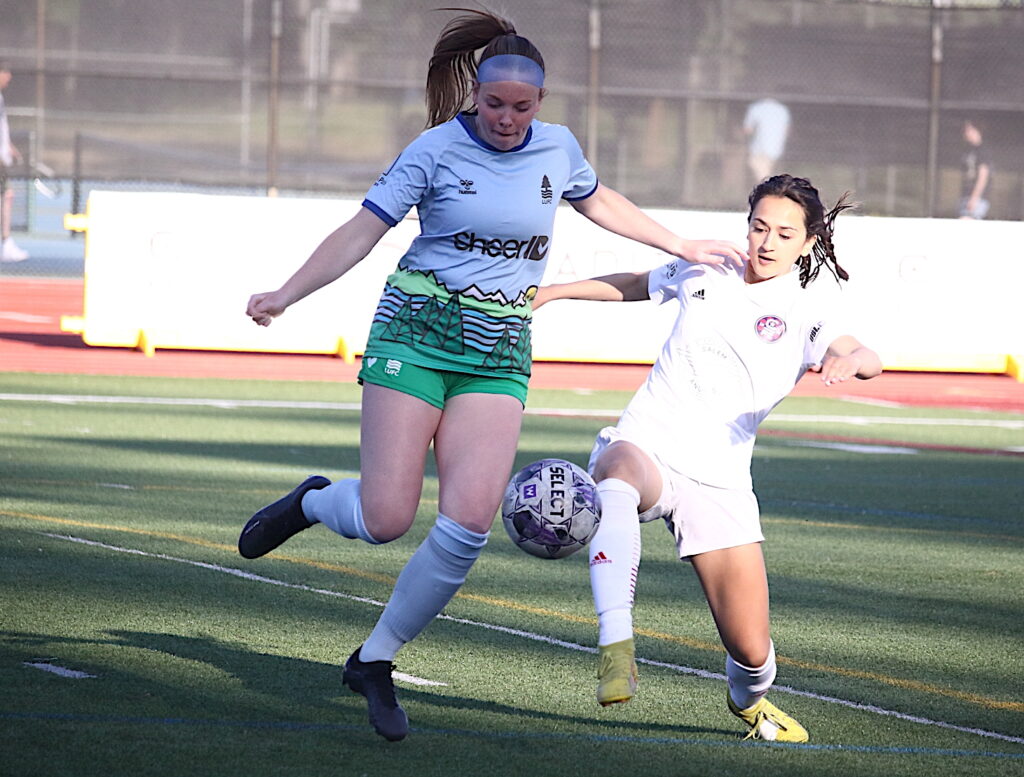 Whether playing recreational soccer with family or watching local games, their passion for the game took root and flourished. Their development, from recreational to club soccer, and college, has molded them into technically proficient, organized, and dedicated players. Their journey from hometown to semi-professional level exemplifies the profound impact of community support on individual growth.
Lauren Becraft, Briana Kubli, and Sydney Petersen stand as testaments to the power of hometown pride in the realm of soccer. Their shared experiences, unwavering dedication, and remarkable achievements inspire their communities and future generations of aspiring athletes. As they continue to excel on the field, their journeys illustrate the immense potential and limitless possibilities within the heart of every hometown player.