After an intense and hard-fought match, Lane United FC secured a 0-0 draw against second-placed Oly Town FC on a hot Sunday afternoon at Civic Park in Eugene.
Throughout the opening half, Lane United FC dominated possession, managing the game through their technical and tactical skill. They created numerous scoring opportunities on counterattacks, but were unable to connect on the final pass or shot.
In the 16th minute, Wade Muttitt cut inside from the left, but his ensuing right-footed strike sailed just high and wide of the far post.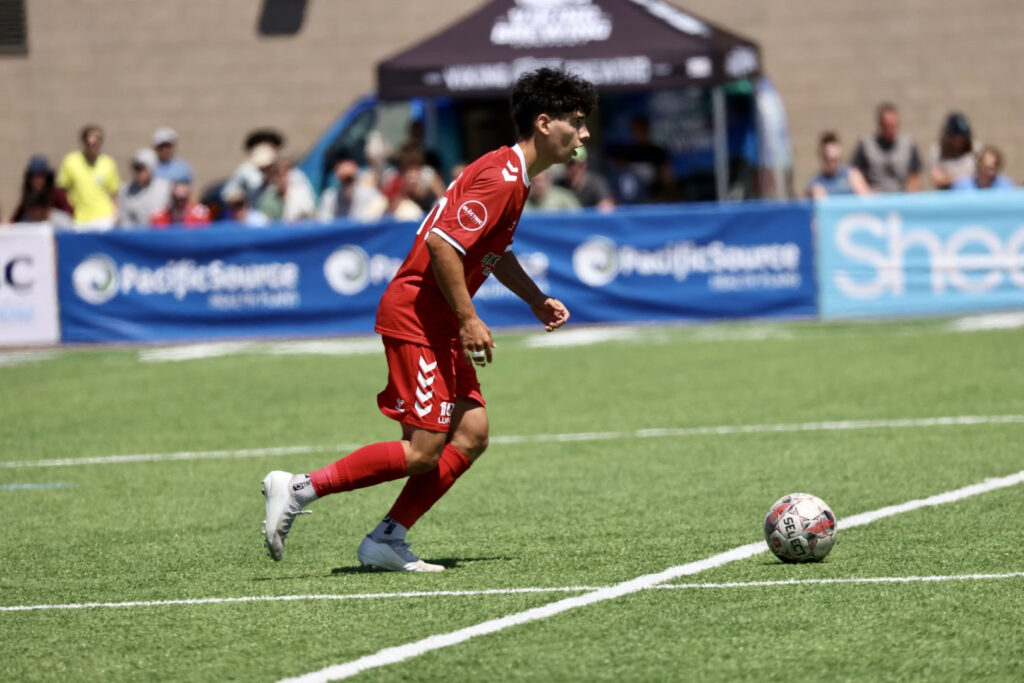 Muttitt's presence on the field proved invaluable in generating opportunities for the Reds. One notable instance was his collaboration with Arnau Farnos, the team's newest member from Spain, who represents Oregon State University. Farnos exhibited his skill with a deft turn, but his powerful, low shot was saved by opposing keeper Charlie Lanphier in the 23rd minute.
As the first half progressed, the intensity of the game heightened, with more physical battles taking place on the pitch. Despite facing 12 fouls from Oly Town FC, Lane United FC remained composed and focused, showcasing their resilience while Oly Town FC grew increasingly frustrated.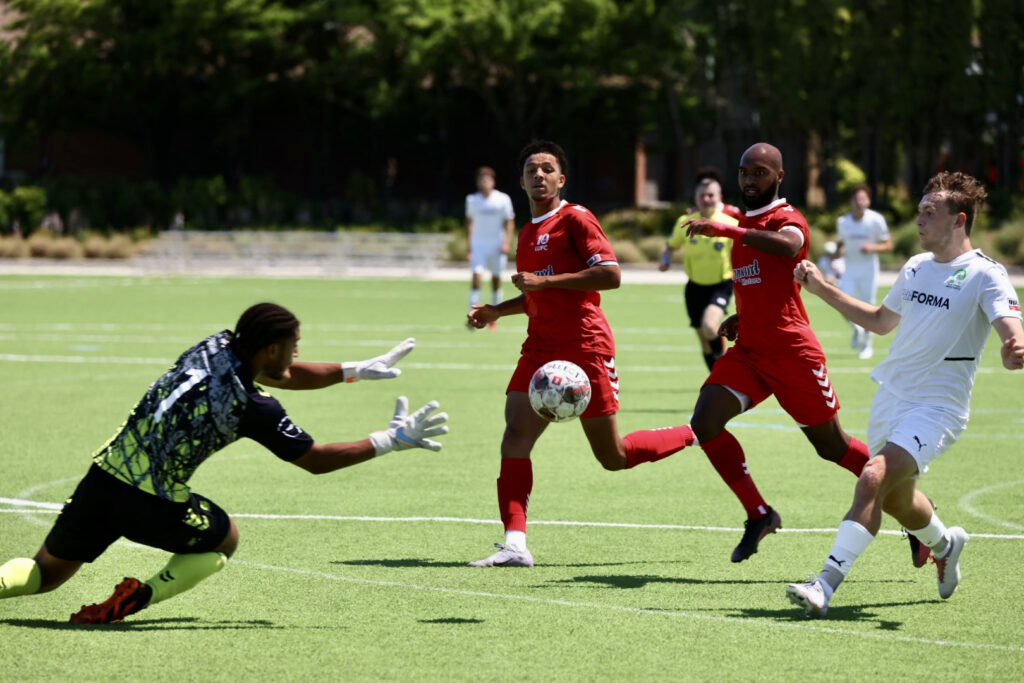 Despite their disadvantage in possession, Oly Town FC was able to create some dangerous chances. Lane United FC goalkeeper Brandon Limes – who earned Player of the Match honors for his efforts – showcased his skills with five crucial saves throughout the game, securing his first clean sheet of the season. His best stop came in the 42nd minute, when he flew to his left to parry away a shot from Richy Lapointe-Guevara.
The second half commenced with an electrifying start. In the 47th minute, Wade Muttitt executed a seamless one-two pass with Ben Foulks right within the confines of the box. With incredible composure, Muttitt received the ball and unleashed a fierce shot towards the far post, resulting in a stunning goal that sent the crowd into a frenzy of elation.
However, the celebration was short-lived as, to the utter dismay of both the team and their supporters, the referee made a contentious offsides call, promptly putting an end to the celebration.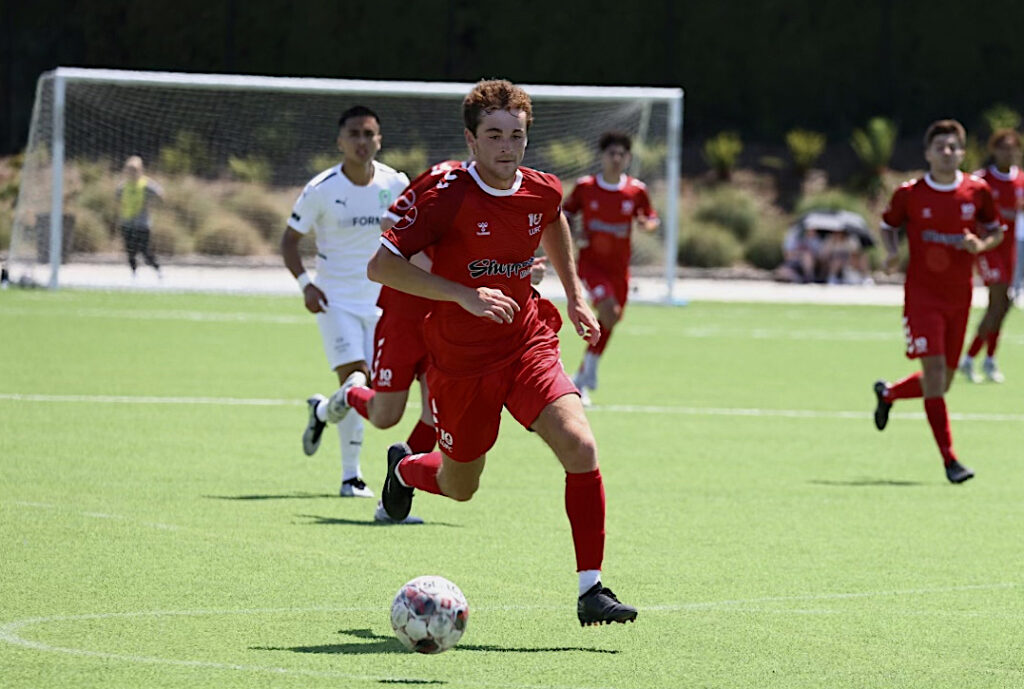 In the 88th minute, a cross from Scott Gustafson found Michael Hatcher in a prime position, prompting him to first-time a shot on goal. However, much to the frustration of the team and fans, the shot was blocked, and once again, an arguable offsides call disrupted the play.
Despite dominating possession, Lane United FC found themselves in a deadlock against the visiting team. The match concluded with a 0-0 draw, leaving the Reds with a season record of 2-3-3. Their upcoming match is scheduled for Thursday, June 29, as they prepare to face PDX FC at home at Civic Park.