For the fourth year in a row, Lane United FC will be represented in the Lower League eCup. Daniel Lopez will man the controls for the club for the second time.
The FIFA video game competition was founded during the earlier stages of the COVID-19 pandemic as a way for supporters and clubs to remain engaged while their teams' seasons were canceled.
In the inaugural campaign, Lane United was represented by both head coach Conner Cappelletti (Xbox) and equipment manager August Harrison (Playstation). Both made it out of the Group Stage and "Coach Capp" won two playoff match-ups before falling in the Round of 16 to eventual runners-up Minneapolis City FC. In 2021, Cappelletti, at that point having moved to Cincinnati, Ohio, but still intimately connect to the Reds, represented the club once again but got stuck in a complicated group, losing two games by a single goal while drawing the other.
Last year, now back with LUFC as the assistant coach, Cappelletti made the deepest run ever for a Lane United player, winning two playoffs games handily, but was knocked out in the semifinals by Forward Madison FC. Meanwhile, Daniel Lopez joined the fray by taking over the controls on Playstation and made it to the quarterfinals in his initial eCup tourney.
Now back for another go-round in 2023, Lopez, who has been playing FIFA since 1994 on the Sega Genesis, is ready to bring it. The Nike employee won three internal company competitions — open to all employees worldwide — put on by the global sportswear giant during the pandemic, and is FIFA Verified in the game's Ultimate Team mode. Lopez trains quite a bit, stating that he plays 6-8 hours per day during the main gaming season, 3-4 days per week.
As he approaches his tournament opener, Lopez emphasized that, "It's been a huge honor and a dream to represent a soccer club in an E-Sport capacity. Representing Lane United FC has been a world-class experience."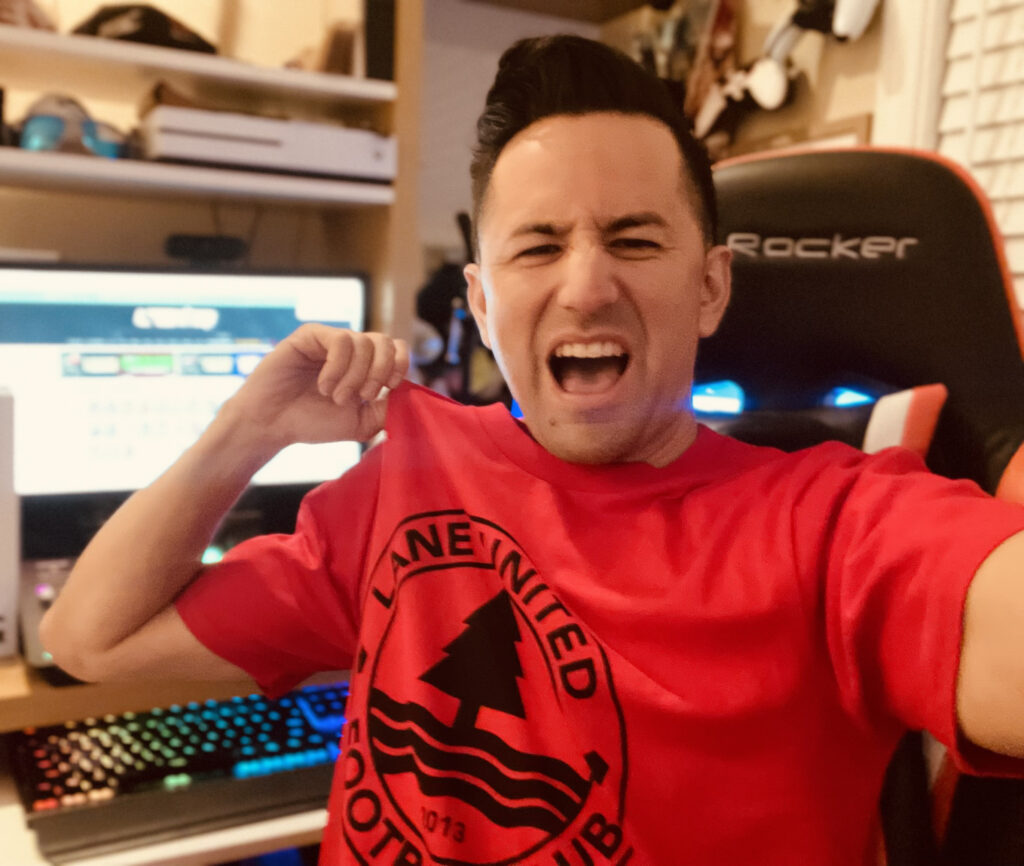 When asked about expectations for his participation in 2023, which will be the final edition of the Lower League eCup, Daniel highlighted that, "Getting to the quarters was a good stepping stone and I hope to build off that. Given that it's the last eCup competition, I'll be going all out. I'm thankful to the club for inviting me back and am very excited to get started!"
Lane United FC has been placed in Group E and, with a bit of a cruel twist by the tournament organizers, will face off against Cappelletti, now representing his new club Richmond Kickers FC (USL League One). Lopez kicks off his slate on Wednesday, February 22, with a match-up against AFC Columbia (MWPL & WPSL) at 6:30 pm PST.
You can visit Lane United FC's Group Stage schedule here, and keep up-to-date on the entire tournament at the eCup website. Be sure to pay attention to our social media channels for streaming links and scoring updates!