Both the USL W League and USL League Two have released their official schedules for the 2023 season. The Lane United FC Women's Team, in its first year of existence, will play 10 league matches, while the Men's Team, entering its ninth season of PDL/USL2 play, will play 12 matches.
The ladies will play their first-ever game on the road in Salem versus Capital FC Atletica on May 14th, and host their historic inaugural home match at Civic Park at 7p on May 19th against Oly Town FC. They will face each team in the Northwest Division twice, with a home-and-away setup on the books.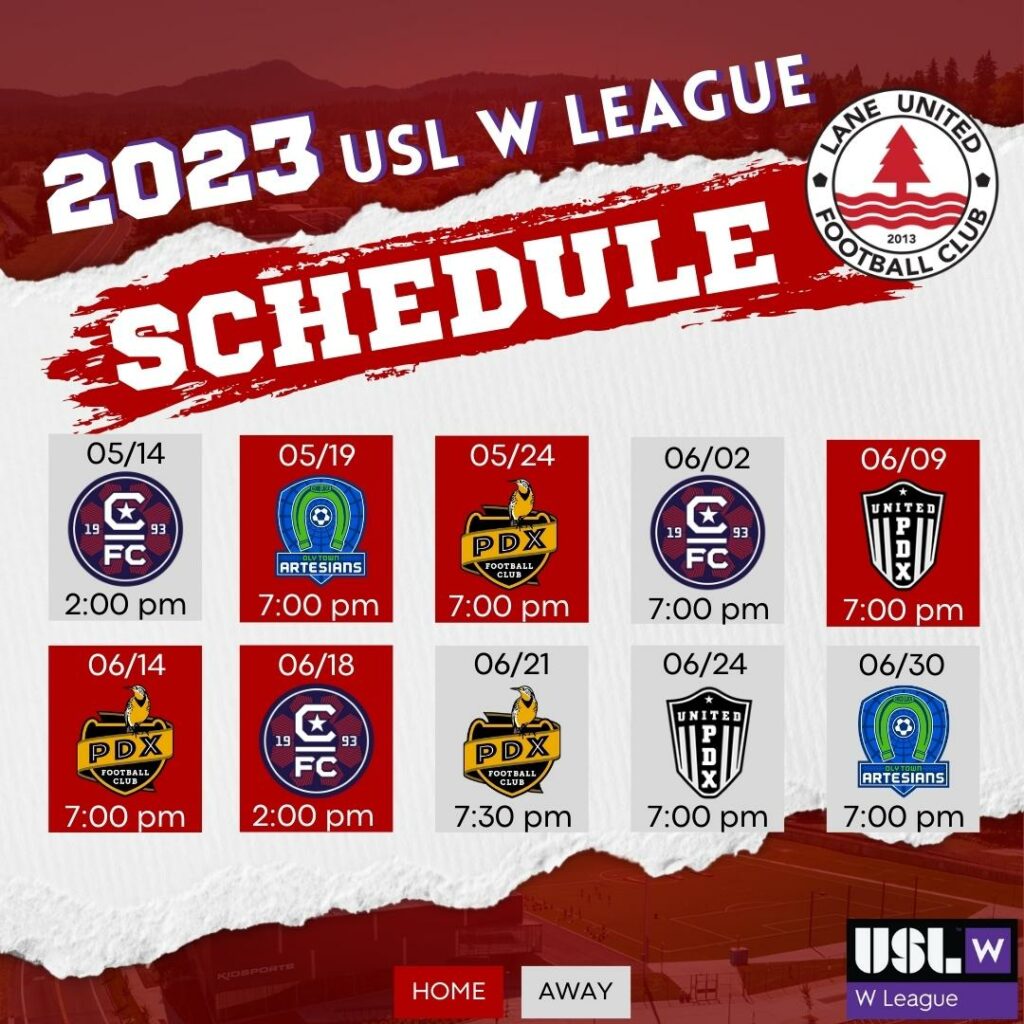 The men, for their part, also open on the road against Capital FC Atletico in Salem, with a 2p kickoff on Sunday, May 21. They then hit the road to Ballard FC in Seattle the following Friday before hosting their home opener at 7p on Friday, June 2, vs league newcomers United PDX.
With OVF Alliance having dropped out of the league, the NW Division will feature six teams. Lane United will play a home-and-away series versus Oly Town FC, Ballard FC, and United PDX, while facing Capital FC Atletico and PDX FC three times each.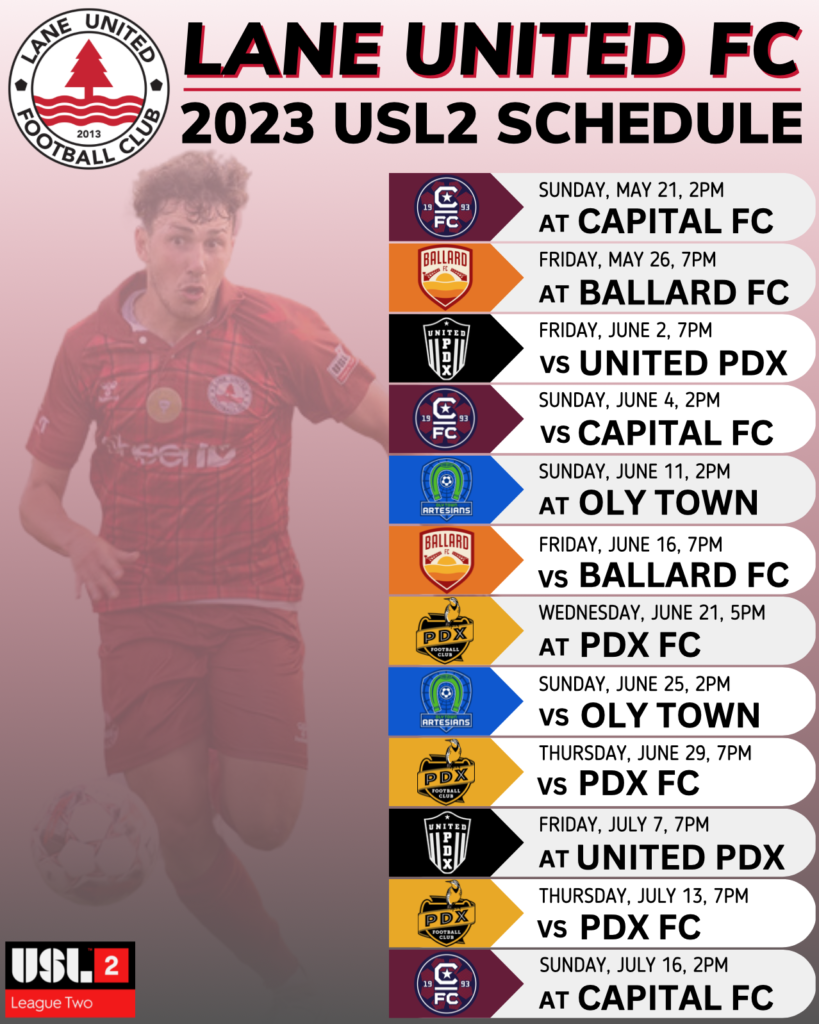 For the full schedules for both leagues, see the links here:
– League Two: https://www.uslleaguetwo.com/league-schedule
– W League: https://www.uslwleague.com/league-schedule
Season tickets for both teams can be purchased here. Individual game tickets will be available at a later date.