The Lane United FC Women's team squared off against Portland side United PDX on Friday night at Civic Park in a defensive battle. Unfortunately, and for the second straight home game, the Reds conceded late to drop points.
In the first half, United PDX enjoyed a majority of the possession but were outshot by the Reds. The home side nearly took the lead on two back-to-back chances. A cross-shot from the right by Lily Nowatzke was tipped away by goalkeeper Abigail Pressnell. The ensuing corner kick taken by Briana Kubli was cleared to the top of the box, where midfielder Neve Duston was waiting to rip a right-footed volley that ricocheted off the inside of the post and away.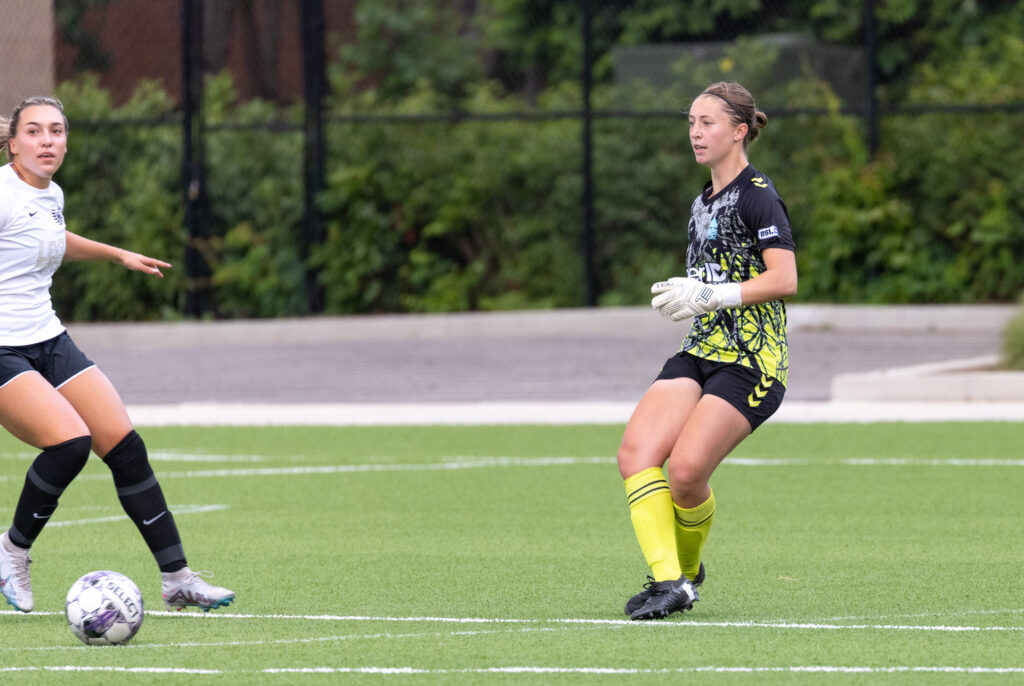 One of the main stories for the Reds today was the outstanding performance of goalkeeper Olivia Riddel. The Australian netminder made 10 saves, with a crucial stop coming in the 25th minute on a United PDX one-on-one opportunity, to keep Lane United level for most of the game. German center back Laura Riesenbeck was also a rock in defense, cutting out numerous United PDX attacks to earn herself Player of the Match.
To start the second half, the Reds were all over the visitors, as they dominated possession and had United PDX on their heels. While they remained in constant attack-mode and had a couple of chances, they were unable to capitalize.
The heartbreak came in the 85th minute when United PDX forward Taylor Krueger played a through ball to substitute Lauren Ashe on the right side of the box and Ashe first-timed a blast into the upper corner to seal the 1-0 win for United PDX.
Regardless of the result, LUFC looked even more improved tonight battling a squad that has wins of 10-1 and 5-0 on the season, keeping them to only one late goal.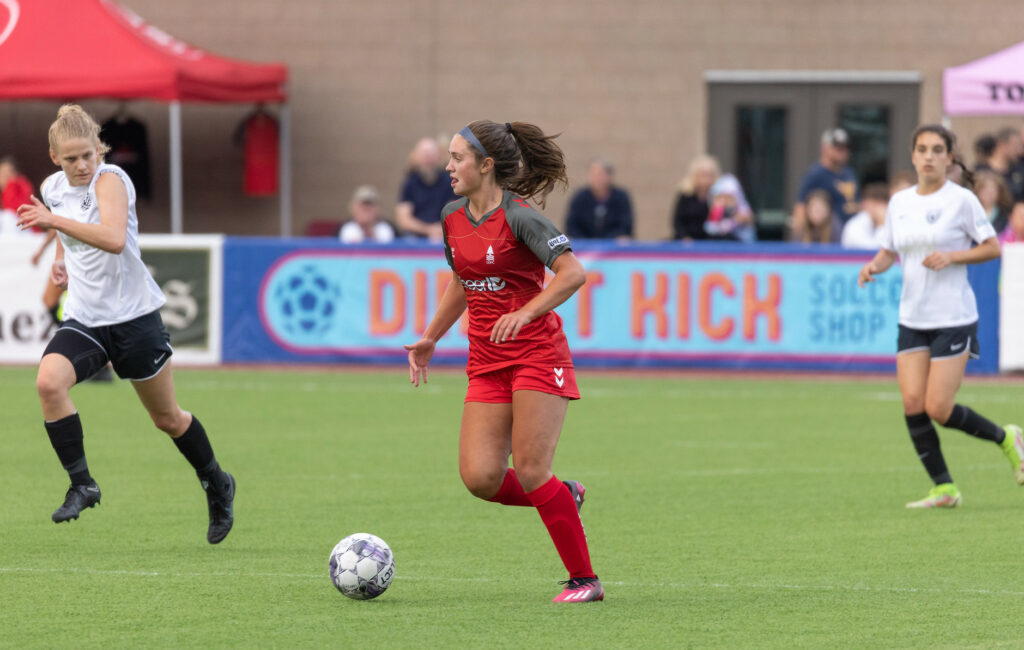 Looking ahead, the Reds will host PDX FC on Wednesday, a team to which they heartbreakingly lost 4-3 two weeks ago on an 88th-minute goal. The rematch will be a great chance for LUFC to get their first win of the season. 
(Main photo credit: Barbara Minkler)