The LUFC women's team hosted PDX FC in their second battle of the season Wednesday night and took care of business at home for the first win in their inaugural season.
The Reds were looking to bounce back after falling to PDX FC 4-3 in a thriller last month. After going down in that match 2-0, then coming back 3-2, to then lose 4-3, was not the result LUFC was hoping for and they made sure it wouldn't happen again.
The first half was a battle of the midfield. Both squads were pressing to find a through ball but couldn't find the gap. The Reds right side duo of Suzu Narusawa and Lilly Nowatzke were up and down the field, giving PDX FC's backline a run for their money.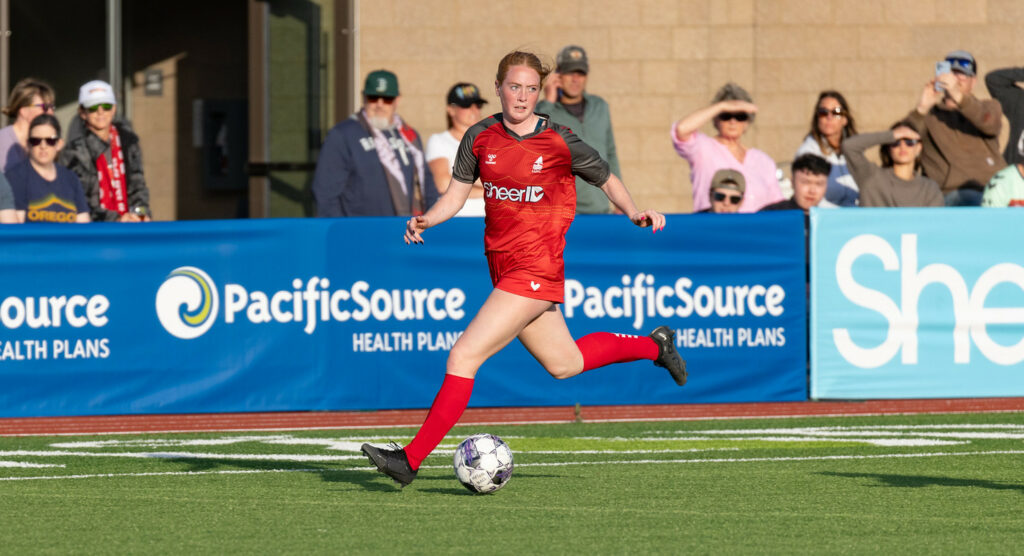 PDX FC midfielder Chinatsu Kaio was also all over the field, creating chance after chance, but they were all stopped by the Reds' stout defense. Lane United maintained most of the possession through the half but didn't get their first shot on target until an effort from outside the box by Jessie Hawese went straight at visiting goalkeeper Kora Fry. When the whistle blew, both teams looked frustrated but motivated to come out of the locker room hot.
PDX FC started the second stanza by applying pressure to the Reds' defense, but their shots were either off target or found the secure hands of Liv Riddel, who finished the night with four saves.
Lane United slowly started to regain control and finally got the breakthrough in the 74th minute. Right back Suzu Narusawa, on one of her many forays into the attacking third, sent in a cross from the right side to streaking substitute Sophie Cleland, LUFC's newest addition to the team, who struck a beautiful volley into the back of the net. Cleland, an assistant trainer for the men's team both last year and this, made an immediate impact off the bench with the game-winner on her debut, sealing her team's first victory.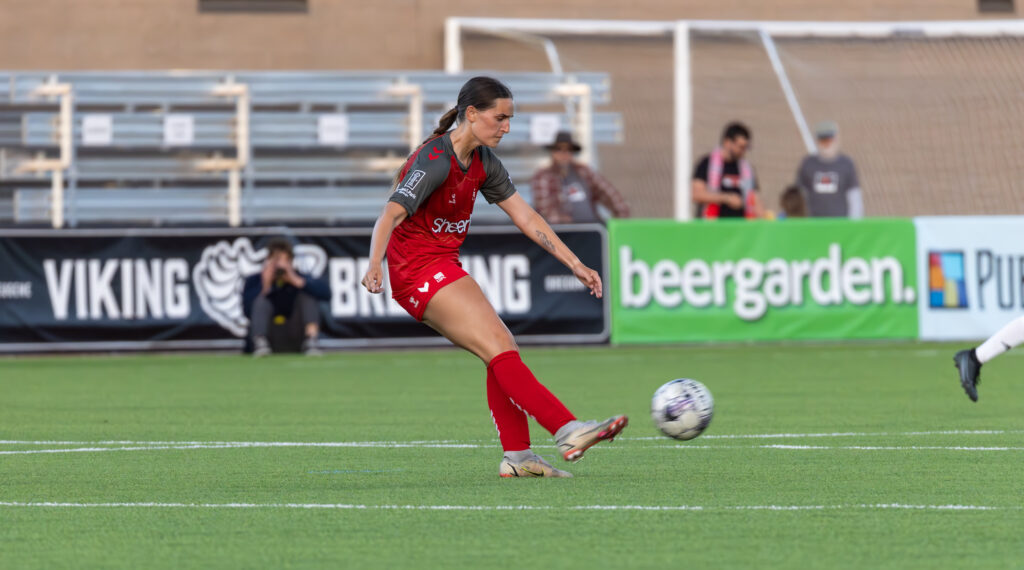 On Sunday afternoon, the Reds will look for their first ever win streak as they play host to Capital FC Atletica with kickoff set for 2:00 pm at Civic Park. The previous matchups with Capital FC resulted in a 4-0 defeat to start the season, followed by a 0-0 draw, both in Salem. LUFC has been playing better and better and seem to have things headed in the right direction.