As the Lane United Women search for their first win of the year, perhaps no better opportunity presented itself than on May 24th against PDX FC.
In just the third game in the team's existence, the Reds rattled off three straight goals in seven minutes in the second half to grab a 3-2 lead heading into the final ten minutes. In heartbreaking fashion, PDX FC tied the game and stole it on a cross-shot with just minutes remaining to leave Eugene, OR, with a narrow victory.
Thankfully for the Reds, they'll get their shot at redemption against PDX FC this Wednesday.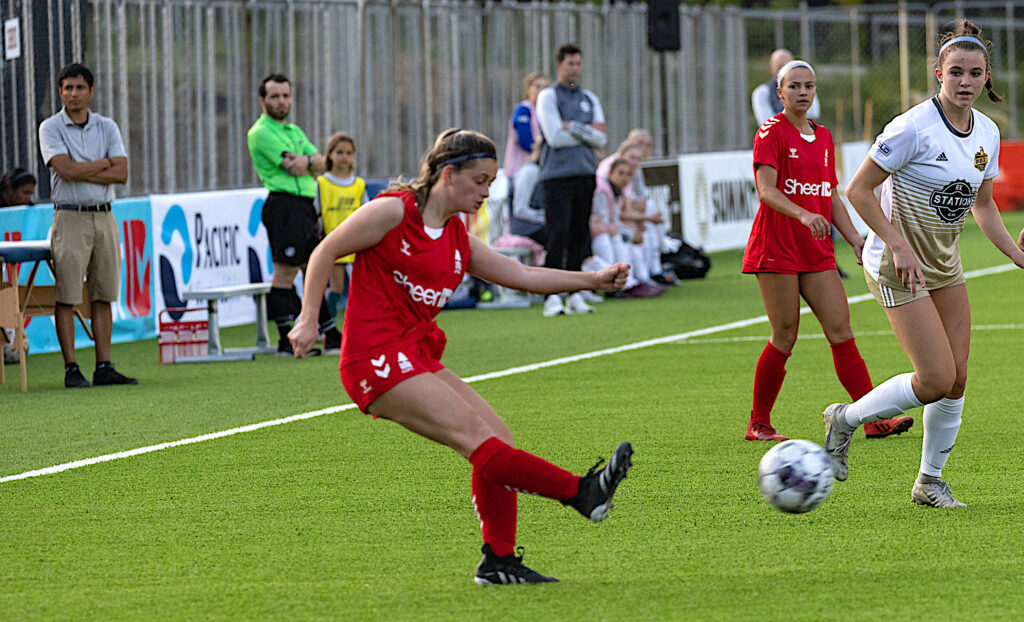 Since that May 24th match, the Reds have found their defensive identity. Head coach Jurgen Ruckaberle noted that the last few weeks of training have been focused on perfecting their defensive shape and it's resulted in just one surrendered goal in two games since.
Now, Ruckaberle started to turn his attention more toward the offensive side.
"We've been trying to create more attacking opportunities, and this week we're really focused on our midfielders," said Ruckaberle. "Trying to rotate more, looking ahead more, and making sure our game is organized is really what we've been working on."
A big reason for the Reds' recent defensive domination has been Laura Riesenbeck, the German defender and second-team NAIA All-American talent at Central Methodist University (she transferred to D1 Drake University in the fall). Coming off Player of the Match honors against United PDX, Riesenbeck stifled tons of offensive attacks and held down the back line impressively.
"We've played some good opponents, and getting that challenge defensively helps," said Riesenbeck. "Personally, just getting on the attackers and winning the ball has worked for me."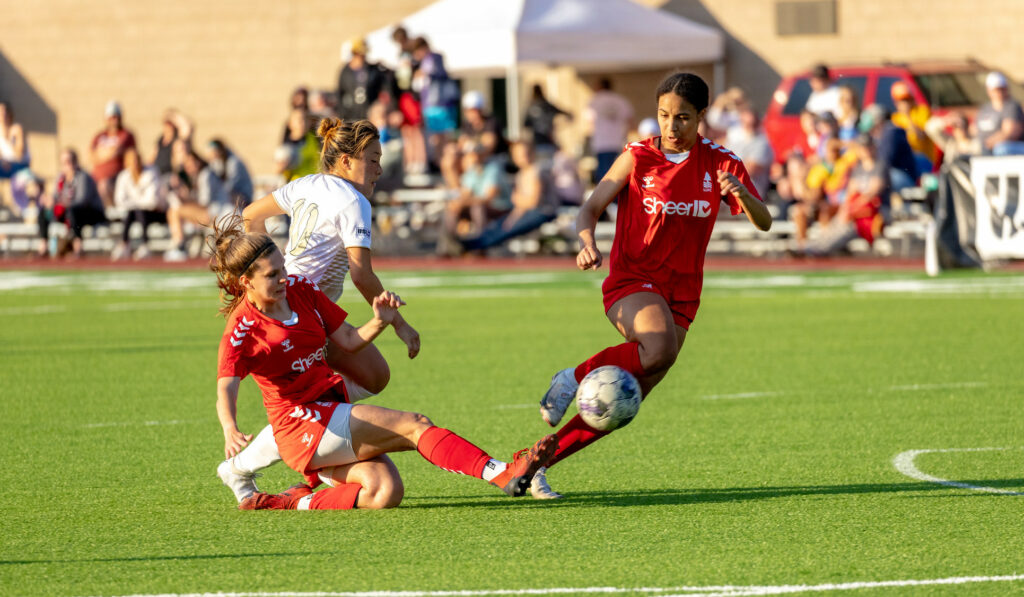 Riesenbeck and the rest of the defense should have their hands full with the PDX FC attack, and it's practically impossible not to mention Maci Barlow in this conversation. Barlow, the 13-year-old phenom, is the youngest player in USL W League history to score, finding the back of the net twice this year including her first time against LUFC. Her presence has ignited press and attention from soccer outlets all over the country.
Another name to watch out for PDX is Chloe Smith, the junior forward from Western Oregon University. Smith tallied 16 points in her last collegiate season and had an impressive long-distance strike for a goal in PDX FC's last win on May 28th.
As for the Reds' offensive game, while it's struggled a little lately, their most promising and electrifying performance of the young season came against PDX FC. Limiting turnovers was a recurring topic for the Reds to improve on if they want to win Wednesday.
"Keeping our patience and keeping the ball in our possession," said Riesenbeck of some of the most important keys for the upcoming match.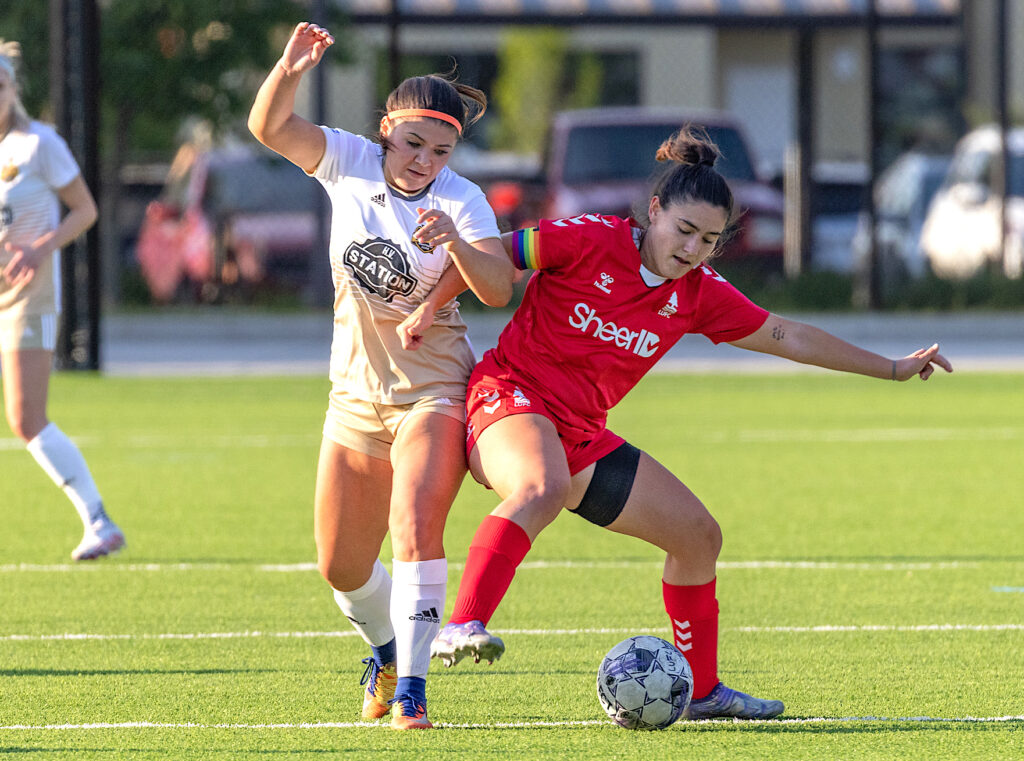 After this match, the ladies will officially be over halfway done with the season, and after their following home game four days later versus Capital FC Atletica, they'll be 70% of the way through. Ruckaberle credits the team for making significant strides and improving with each and every small opportunity despite the flying season.
"This group has gotten so much better playing collectively," said Ruckaberle. "I'm impressed with how the teams come together, and I've started to introduce more complex games in practice where there's some solving involved. It's remarkable to see everything come together across all walks of life and remarkable how they've found each other as a team."
Third-placed PDX FC and LUFC will officially kick off at 7:00 pm on Wednesday, June 14th, at Civic Park. Tickets can be purchased at the gate.