Last Saturday's 4-1 win over PDX FC marked season-highs in goals for both Lane United FC and striker José Carlos González, who tallied a hat trick.
The Reds will look to build on that momentum against fourth-place Oregon Valley Fútbol Alliance on Thursday night at 7pm before heading north for a meeting with Oly Town FC on Saturday at 7pm.
"The energy is good in the group," said LUFC midfielder Landon Sloan. "We had a good week of training and we're confident going into this next game."
Thursday's match will be the third home game in a row for Lane United, who haven't lost since May.
Sloan mentioned three key areas to LUFC's success: "Understanding how each other play on and off the ball, understanding what our coach is telling us, and training the way he wants us to play."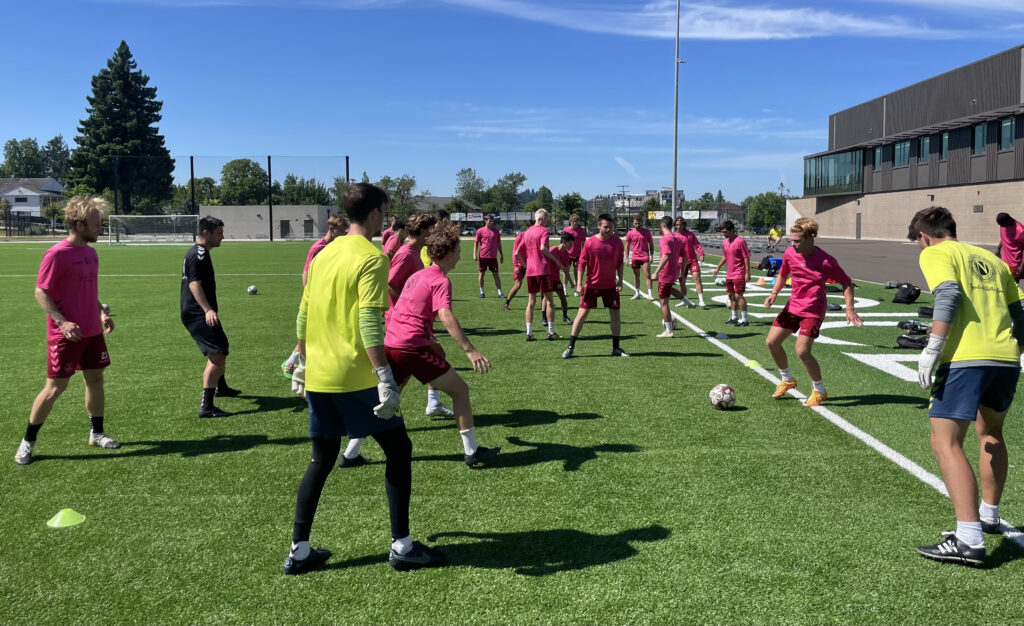 For head coach John Galas, LUFC's biggest improvements have been on the defensive side of the ball.
"Our defending's been a lot better from the front to the back," he said. "Obviously we've scored some goals, but more importantly our match management to close games out has been better."
The Reds find themselves in third place in the Northwest Division standings, just outside the playoff picture. OVF and Oly Town sit in fourth and fifth, respectively.
Eight points off a playoff bid and with a game in hand, the Reds have an opportunity to separate themselves from the bottom three. Sloan believes the team still has room for improvement, though, specifically in build-up.
"Moving the ball as quickly as we can, playing in small spaces to get out and switch the field, move the other direction, get the opponent moving," Sloan mentioned. "Just having composure with the ball."
Lane United earned their first point of the year against OVF Alliance, but they felt it should have been three: a stoppage-time own goal from Cornucopia Man of the Match Jordan Jackmon leveled the score despite zero shots on target from OVF.
The Albany-based club have now lost four straight, including a wild 5-6 affair with Oly Town. The Artesians leapt out to a 3-0 lead in the first 15 minutes, but needed three more to get three points.
"[OVF] are dangerous," Galas remarked. "They lump it forward, they play fast; it's gonna be a difficult game to defend for us."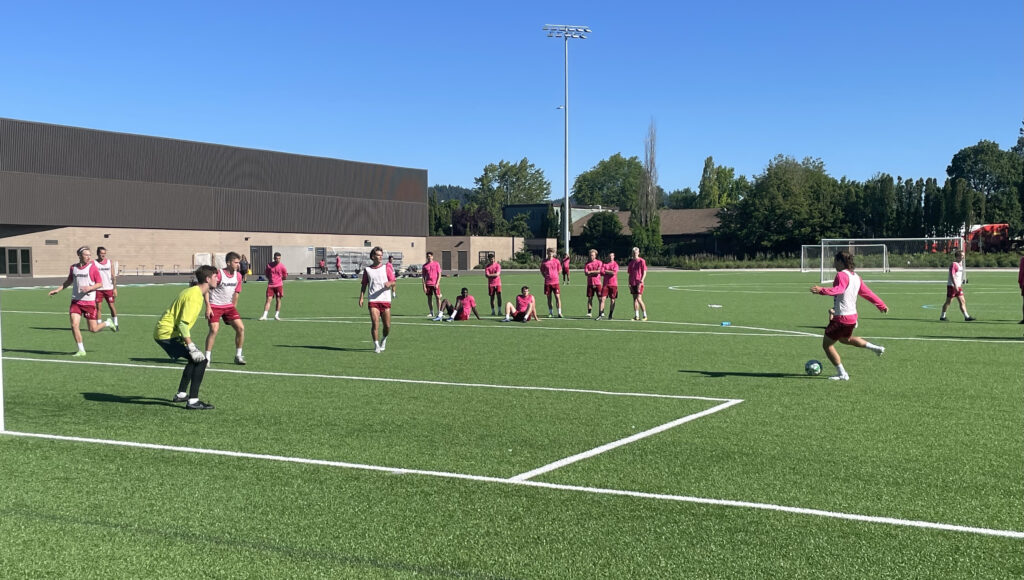 The Reds fared much better in their first match against Oly Town, notching a dominant 2-0 home win. It was the first victory of the season for Galas & co.
"We kept [Oly Town] off the score sheet, we defended really well, we created some good chances," Galas said. "They're coming off a big result against OVF and we'll take their best shot."
Thursday's match will kick off from Civic Park at 7pm PT. Tickets can be purchased here. Don't forget that we'll be hosting a food drive benefitting FOOD for Lane County, so be sure to bring an item or three! The game will be streamed live on our Eleven Sports channel. Saturday's will get underway at 7pm from Black Hills High School in Olympia and will be streamed on Oly Town's channel.