After a 4-0 rout of PDX FC last week, the Reds finished their 2022 USL League Two season with a 3-0 loss, ending their unbeaten streak at nine games.
Two previous draws set up what was essentially a rubber match between Lane United FC and Oregon Valley Futbol Alliance on Sunday afternoon at South Albany High School.
The visiting Reds were missing a number of regular starters; including forward Duncan McGuire, center back Modou Sowe, midfielders Edo Merci and Landon Sloan, and goalkeeper Albert Escuin.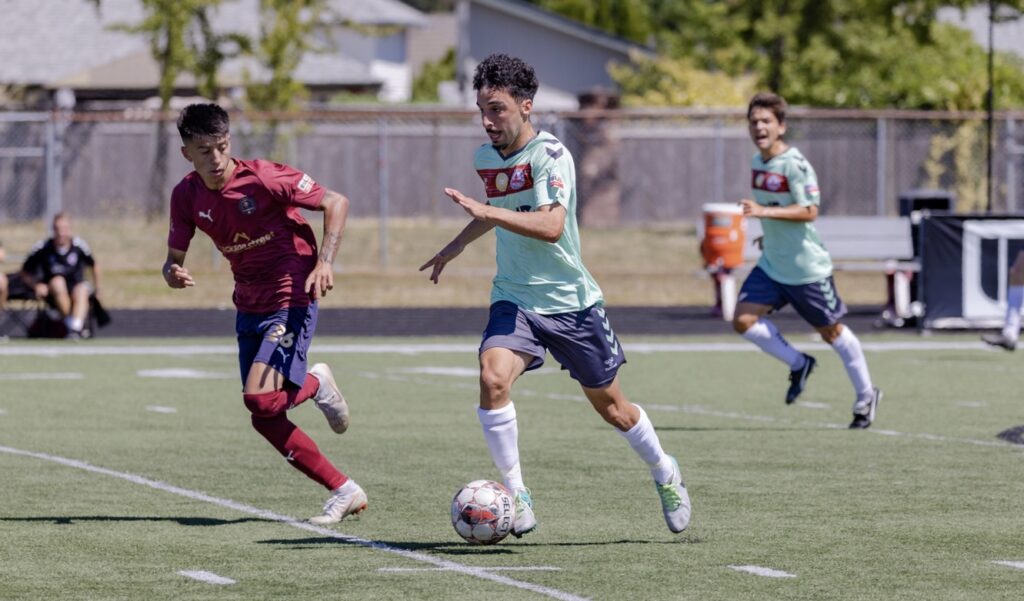 OVF forward John Sarna converted his second 1-v-1 opportunity to take a 1-0 lead in the 7th minute.
The Reds settled into the match but ultimately couldn't convert their chances. OVF doubled the lead to start the second half before putting the game away in the 59th minute.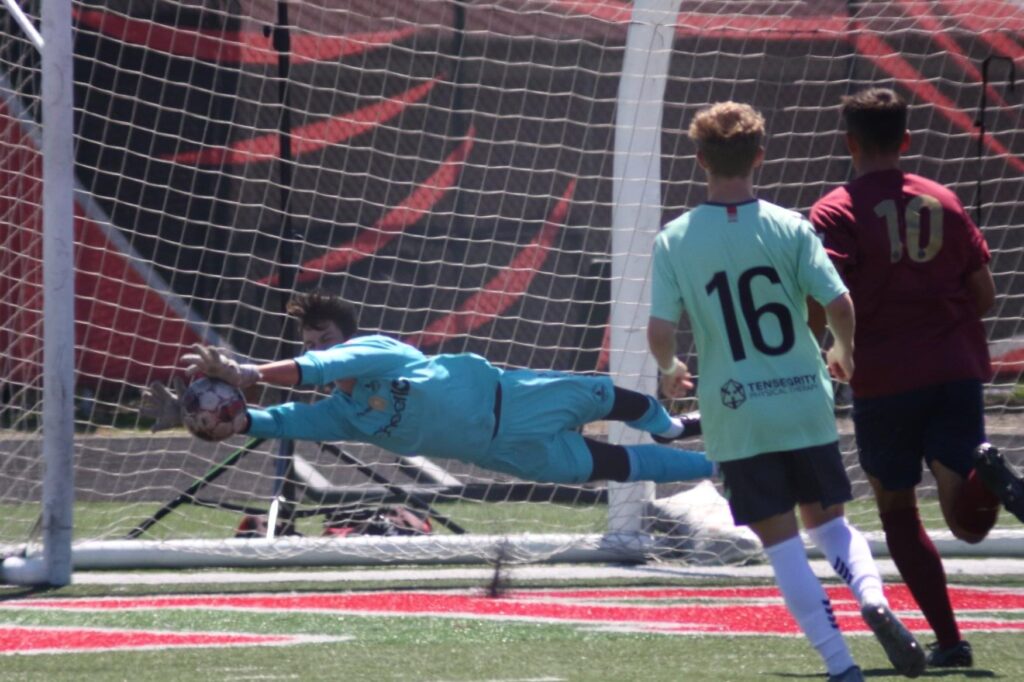 "We're disappointed with the result for the last game of the season," head coach John Galas said. "We just gave up three key moments that cost us the game."
LUFC have now finished third in the six-team Northwest Division, one year after coming in dead last out of four teams.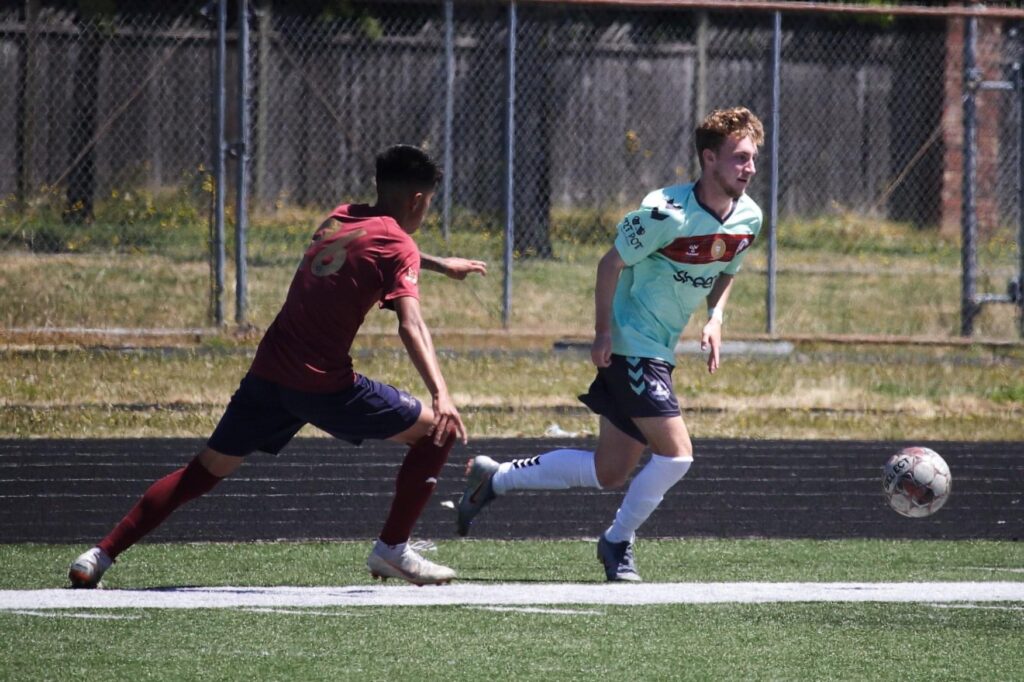 MATCH TIMELINE
2' SAVE (LUFC) – John Sarna is played into space and gets 1-v-1 with Kieran Brown, who makes a low save off the post to his left.
7' GOAL (OVF) – Sarna gets another 1-v-1 after a mistake at the back, and slots this one past Brown to open the scoring.
9' SAVE (LUFC) – Brown makes a near-post save on Jhoel Sarraude from a tight angle before the Reds clear their lines.
12' SAVE (LUFC) – Brendan Herb's free kick from just outside the penalty area hits Brown's hands, and the 'keeper made a high claim on the follow-up.
14' SAVE (LUFC) – Another Herb free kick, this one from farther out, is saved by a diving Brown.
17' SAVE (LUFC) – Alexis Luna-Ramirez rips a shot from distance but Brown has his near post covered.
19' CHANCE (LUFC) – Brian Torre slips a through ball to Tommy Case, but it's just a hair in front and GK Roman Gabriel collects.
27' CHANCE (OVF) – Sarraude found himself wide open in the center of the box with the whole goal to aim at, but scuffed his right-footed shot off the post.
34' CHANCE (LUFC) – After some beautiful build-up play, Torre's left-footed cross finds the head of Jos´E Carlos González, but his shot sails just wide of the far post.
39' CHANCE (LUFC) – A Joao Costa free kick is headed toward goal, but Michael Hatcher can't direct the shot on frame.
44' CHANCE (LUFC) – Ryan Brakke is inches from getting his head to a Costa cross right in front of goal.
48' YELLOW CARD (OVF) – Igor Hubenya prevents a quick counter with a foul.
50' GOAL (OVF) – Luna-Ramirez converts a simple right-footed shot from inside the box.
53' CHANCE (LUFC) – Dutilh sends a shot from outside the box over the bar.
55' YELLOW CARD (OVF) – Ndubuisi Obasi receives a caution.
55' CHANCE (LUFC) – A bouncing ball trickles out to Dutilh, who punts it over the bar.
59' GOAL (OVF) – Reggie Reyes is played through with a left-footed ball from an OVF midfielder and beats Brown 1-v-1.
62' CHANCE (OVF) – Hubenya drags a left-footed shot wide.
67' CHANCE (LUFC) – González is inches from connecting with a Torre cross right in front of goal, but can't stretch to it.
82' CHANCE (LUFC) – González scores but is deemed offside by the assistant referee.