180 minutes of soccer between OVF Alliance and Lane United FC this season have yielded two intense, fiercely competitive draws. 
On May 29th, OVF shocked LUFC late in stoppage time with an own-goal to knot the score at one in Albany. On June 30th, the teams dueled again at Civic Park, but the Reds couldn't capitalize on several chances en route to another tie, 0-0.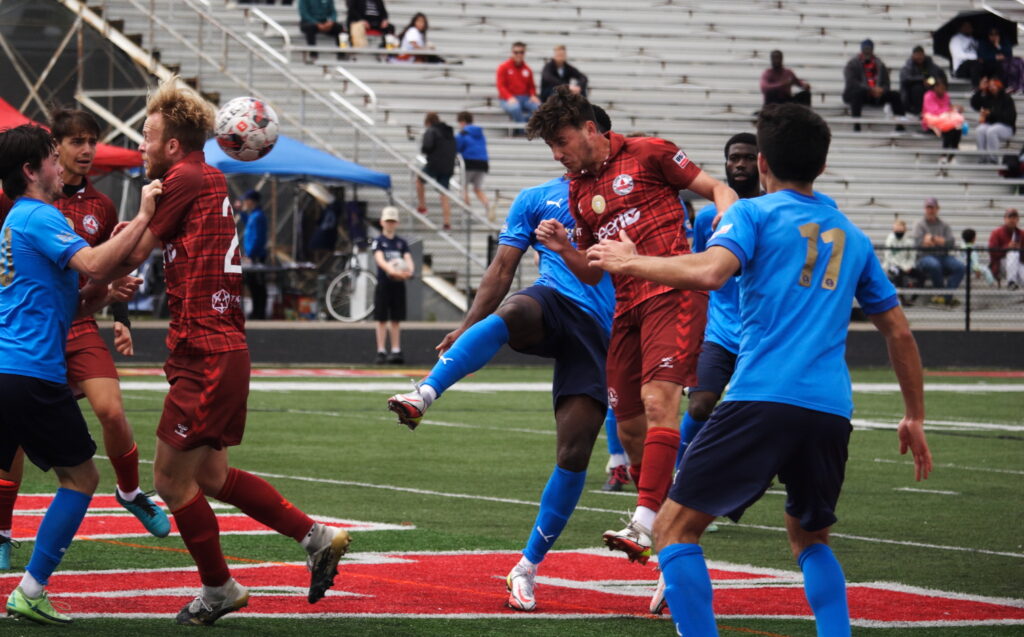 Now, the two teams will face off one more time on Sunday, July 17th, to cap off their regular seasons in Albany. Sitting seven points comfortably ahead of OVF, Head Coach John Galas isn't quite as concerned with how the Reds have played in the previous two matches as the scores might show and indicated the keys to grabbing a win.
"No own goals and score," said Galas. "It sounds stupid to say but it's true. We dominated away and didn't give up a shot on goal. Here, I thought the first half was pretty even, but the second half we were on top of them and should've gotten a result."
Despite going into Sunday in last place, OVF found themselves just two points out of third-place two weeks ago until a few heartbreaking losses set them back. Their most recent defeat came yesterday in a down-to-the-wire affair with Capital FC, who clinched the NW Division title with the win. 
"I think they've gotten better throughout the year, which is kind of what we did," explained Albert Escuin, the Reds goalie. "They definitely had some additions that were very important and they have a very strong backline with a couple interesting players in attack."
"They're very organized, they're disciplined, they work hard," added Galas. "They work hard with first and second balls, they make it difficult to play against, and they're dangerous on the attack as well."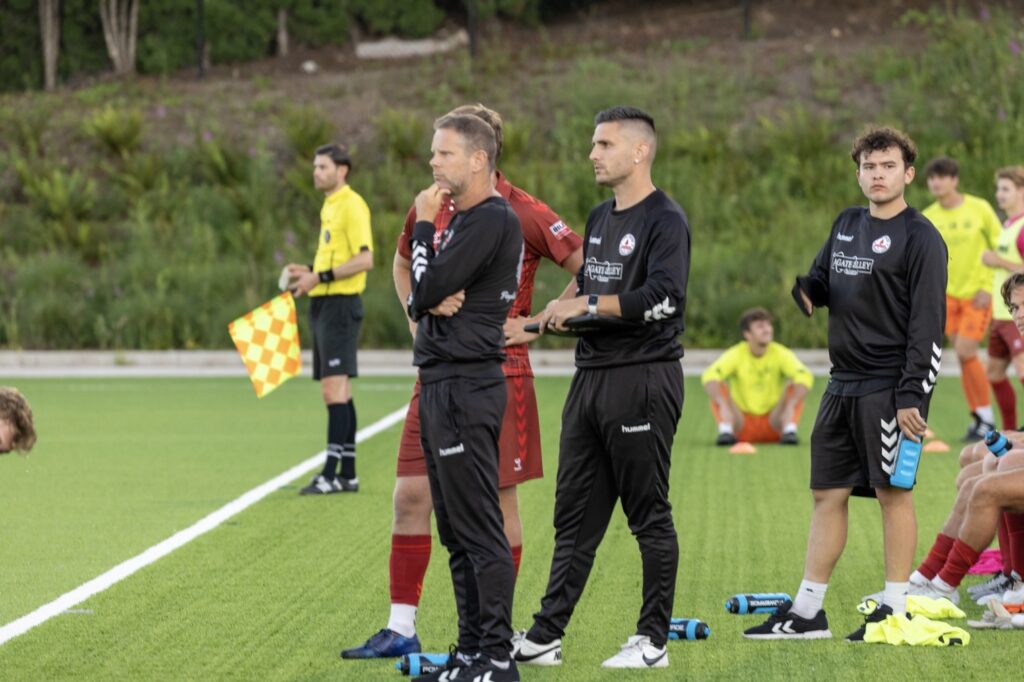 Coach Galas will also be tasked with getting some new faces onto the pitch. In last Sunday's win against PDX FC, Galas dug deep into his bench and rolled out names that hadn't played much this summer such as Kieran Brown, while giving senior squad debuts to Willem Ficek and Caleb Galas. With more players leaving Oregon this week to return back to school and midfield stalwart Landon Sloan out due to yellow card accumulation, Coach Galas acknowledged that he's going to try and get several academy players more minutes on Sunday. 
Thankfully for Coach Galas, and the rest of the Reds, their extended break should help new players get acclimated. Since June 4th, LUFC has consistently played two matches a week until this Sunday, where it'll have been a full week since their last game. This rigorous schedule has had little impact on the players, apart from possibly a few muscular injuries, who have been grinding to end the season on a high note despite the circumstances. 
"In the past if we haven't made the playoffs, guys would go home, shut it down and be done," explained Galas. "All these guys have been committed and focused. It doesn't feel like an end-of-the-season game."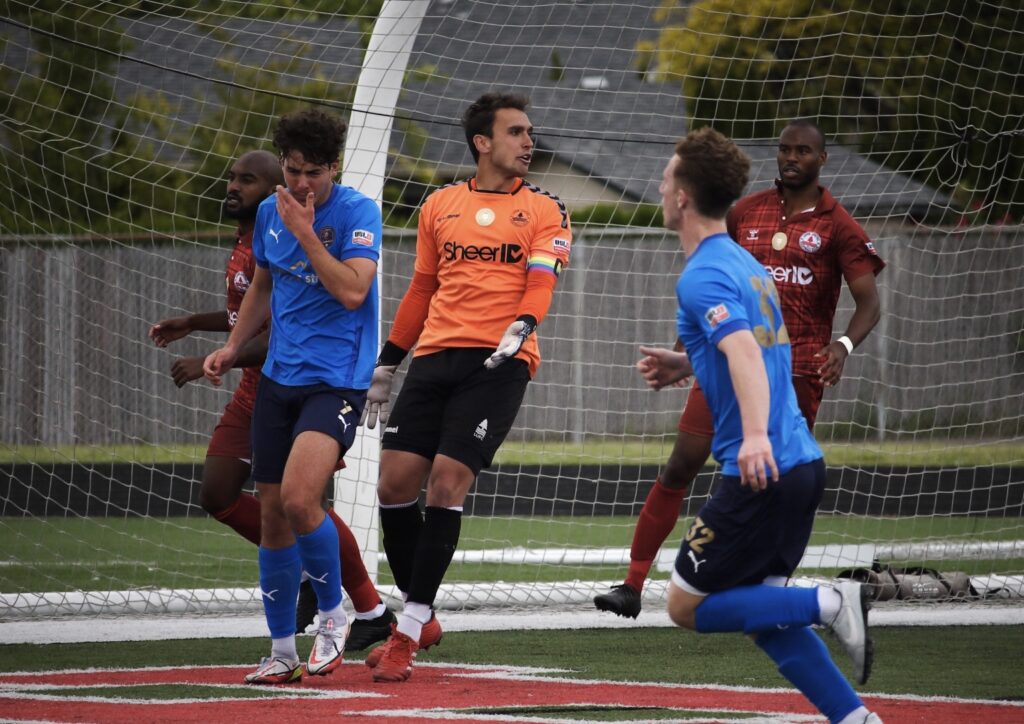 "I consider this my second home," added Escuin, whose final LUFC game after three seasons with the club will come this Sunday. "Thank you to all our fans who were freaking amazing these past three years. It's our duty to make them proud."
The Reds will look to finish their impressive campaign on a ten-game unbeaten streak this Sunday at South Albany High School. Kickoff is set for 2p and a livestream of the game will be available here.