On the heels of the news that Head Coach John Galas has "come home" to Lane United, the club has another huge announcement regarding the coaching staff: after nearly two years away from Lane United, the organization is thrilled to share that Conner Cappelletti is returning as the lead Assistant Coach.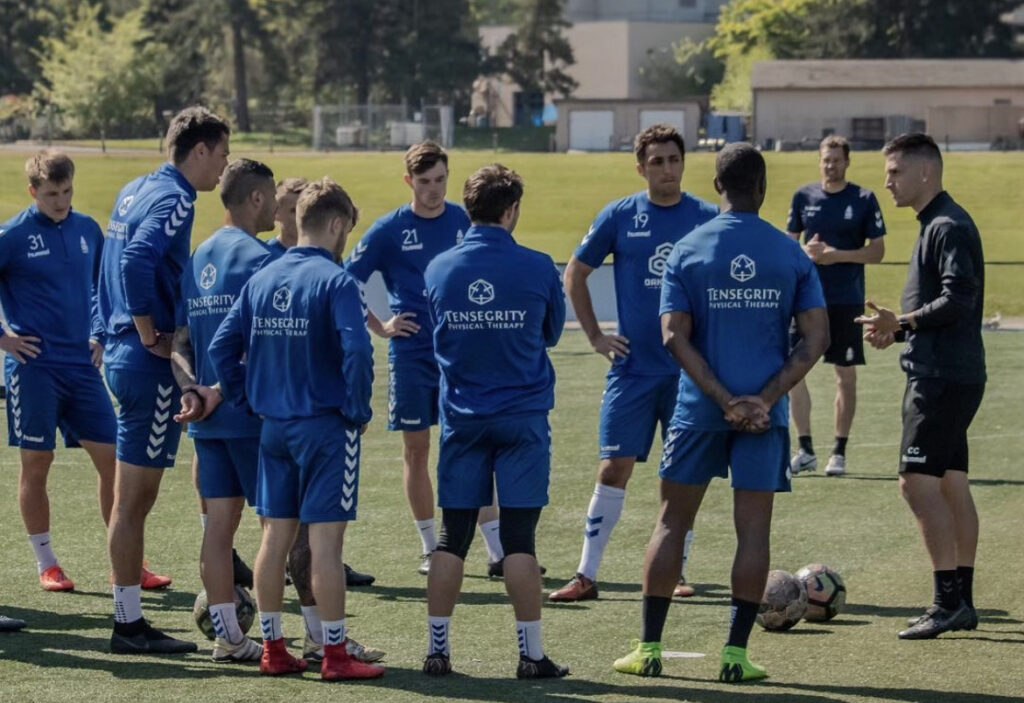 "Coach Capp," as he is affectionately known, has been involved with Lane United since it all began. Organically starting as an active player on the roster when the club held its inaugural friendly matches in 2013, he then shifted his role and joined the coaching staff. He became an Assistant Coach in 2014 and held that position through 2018, when he was promoted to Head Coach for the 2019 season. However, his time was cut short due to the pandemic ahead of the 2020 season. During this period with Lane United, he built valuable relationships with the players, coaches, and fans. 

As the club welcomes his return as Assistant Coach, Cappelleti could not be more grateful to have this opportunity and to his colleagues Dave and John Galas for taking the chance on him way back in 2013. John Galas, LUFC's Head Coach, stated his excitement as he can't wait to "get the band back together," adding that, "Conner's been such an important piece of our club since Day 1, and I'm very much looking forward to working with him again this year."
Cappelletti, for his part, highlighted that, "I missed the people the most. It's hard to come by good people but it's even harder to find an entire community full of them! From the staff I worked with to the host families and youth soccer families, the players we bring in, our awesome sponsors, and our AMAZING Red Aces! It goes without saying, but I missed coaching at the U23 / semi-pro level, as well." He went on to add, "I'm looking forward to seeing everyone again and working with Dave and John, who helped get me where I am today in my career, as well as getting to experience Civic Park for the first time!"

Dave Galas, LUFC's Managing Director, emphasized that, "Conner is a wonderful coach and an even better person, so of course I'm thrilled to welcome him back to Lane United. His one year as Head Coach was as successful as we've had, so after a tumultuous season last year, things are looking bright with John and Conner at the helm once again."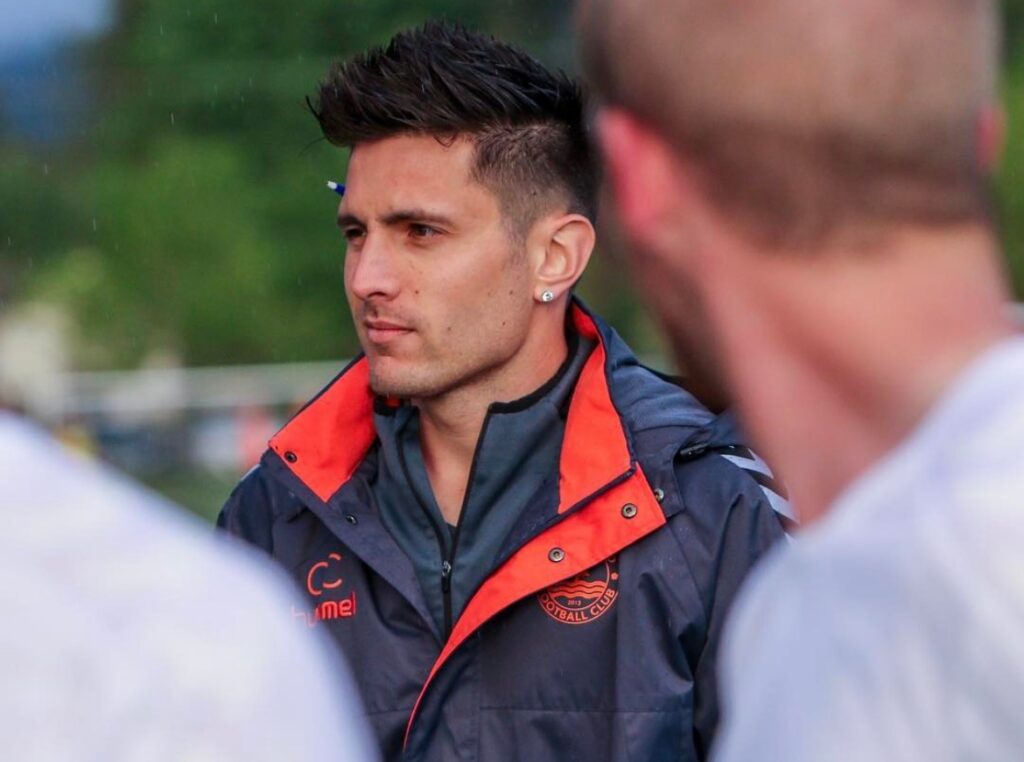 Conner has spent the past two years in Cincinnati, Ohio, to be closer to the family of his wife, Stacie. He formed part of one of the top youth programs in the state, Cincinnati United Premier, managing several of their academy teams. As Cappelletti has been gone for awhile, he wanted to give his fans an update on his personal life as there have been some pretty big changes:
"Most people know this, but when I left Eugene in November of 2019, Stacie and I got married in October of 2020 and she later gave birth to our son, Brekken Cove Cappelletti, in June of 2021. We are so excited for this new chapter of our lives! And, of course, we still have our two dogs, Cado and Tonya." 
With regard to both of their departures and subsequent returns to Lane United, John Galas highlighted that, "We both left the club to pursue additional coaching opportunities, and I couldn't be happier to be re-united with him, his wife Stacie, and his young son Brekken. He's a tremendous coach, has a keen eye for talent identification and development, but above all, he is a person of high character who knows this club inside and out and brings passion, energy, and positivity to his craft."
The excitement is in the air for Cappelletti's return. From his wonderful and developmental coaching in the past, to his eye for talent and his relationship with our fans, the club can't wait to see what he brings to the 2022 season with his high energy and passion for the beautiful game.