For the first time since last summer, Lane United FC was back out on the Civic Park pitch as the club hosted Open Tryouts for the upcoming USL League Two season. A total of 42 players registered for the two-day tryouts, which spanned three sessions across this past Saturday and Sunday, and the footballers were greeted by sunny weather as they stepped onto the turf field in South Eugene for the opening session. 
Assistant Coach Conner Cappelletti led the trialists through warm-ups and a series of dribbling and passing drills before they were divided into four teams for some 8v8 scrimmages.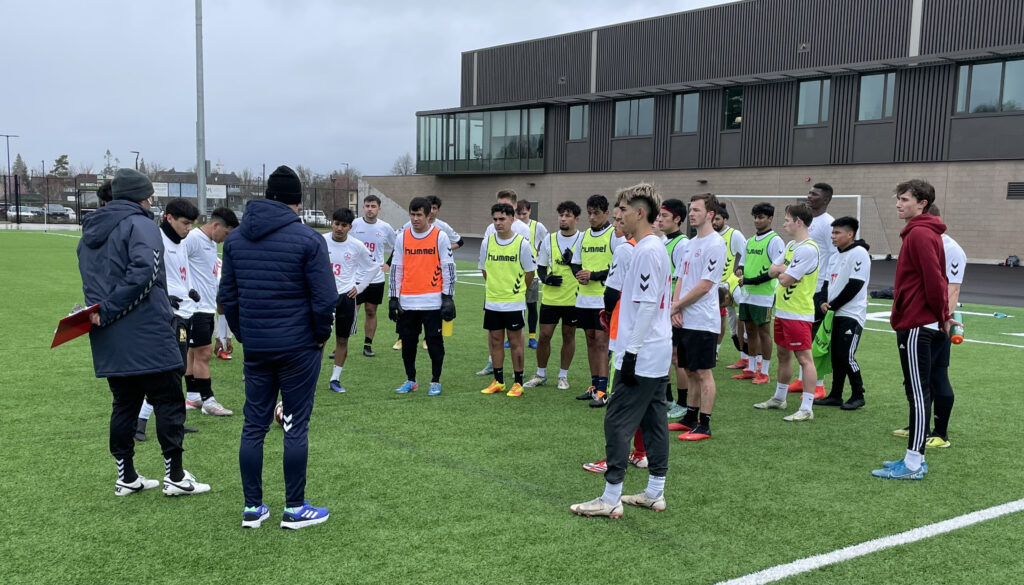 The afternoon session got underway beneath dark clouds and rain and was largely comprised of a full-field game, with the trialists frequently rotating in and out to keep legs fresh and ensure everyone had a chance to impress.
Sunday's session, again held in a bit of damp weather, got underway with some light jogging and a warm-up before moving into crossing/shooting drills, and wrapped up with an 11v11 scrimmage on the full pitch.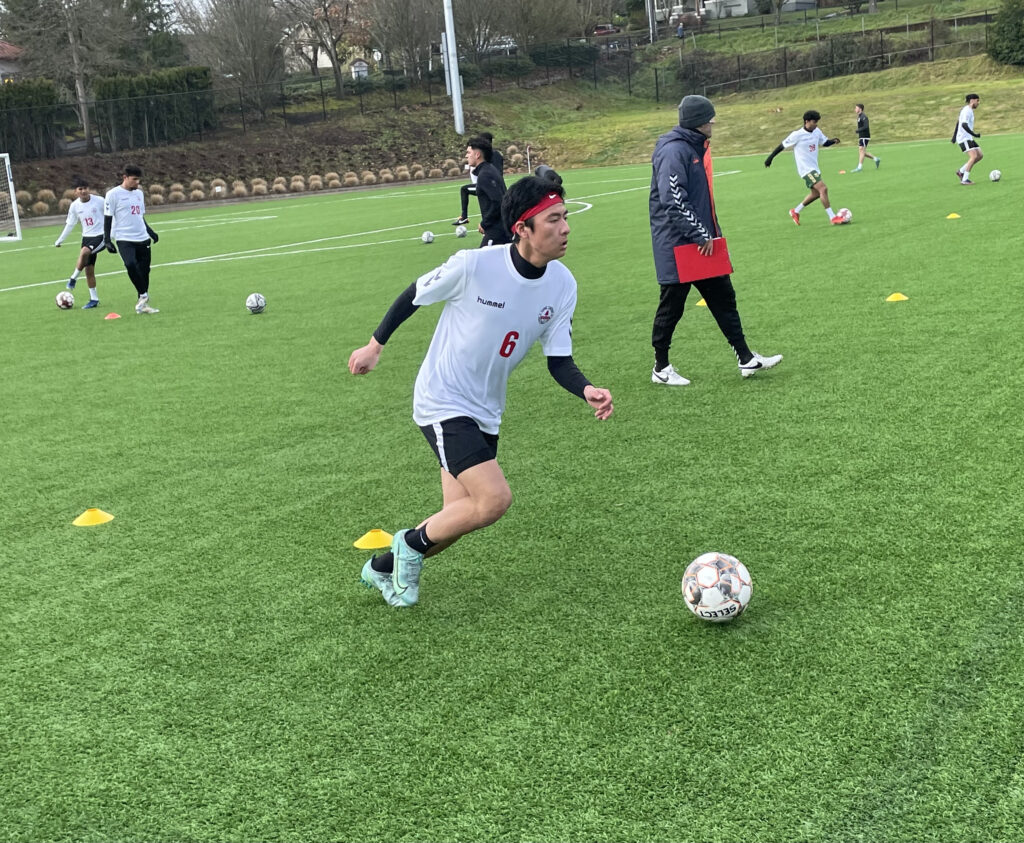 Lane United welcomed trialists from all over, with players flying in from as far away as Atlanta and Alberta, Canada for their shot at a roster spot, while many nations were represented on the field, from Japan, The Gambia, and Honduras to Holland, Australia, and New Zealand. Cappelletti highlighted that, "The level at tryouts keeps getting better and better every year. There was some solid talent. It was great to see some local talent (players from Eugene Timbers FC, Lane CC, etc.) coming out and showing well."
For his part, Head Coach John Galas emphasized that he was "really pleased with the turnout and level. I thought a few of the boys showed well and we'll have some tough choices to make in hopes of bringing in a few of them." With regards to how the talent compared to past seasons, Galas mentioned, "We've always had success in signing a player out of trials and this year is no exception. Overall, I'm very pleased as the players carried themselves with great professionalism."
Training sessions will get underway the first week of May and will also be held at Civic Park, as the club continues to prepare for its 2022 season.