A year ago, Lane United FC finished last in the Northwest Division. This year, with three matches to go, they sit in third place.
On Thursday at 7pm, the Reds will face first-place Capital FC Atletico (formerly Timbers U23) for the third time this season. CFC took the first match 2-1 in Eugene before the second ended in a 1-1 draw in Salem.
Lane United need to win all three of their remaining games to have "a sliver of a chance at the playoffs," as head coach John Galas put it, but the Reds remain confident.
"We know we have the potential to win this game and the next ones," midfielder Edoardo Merci commented.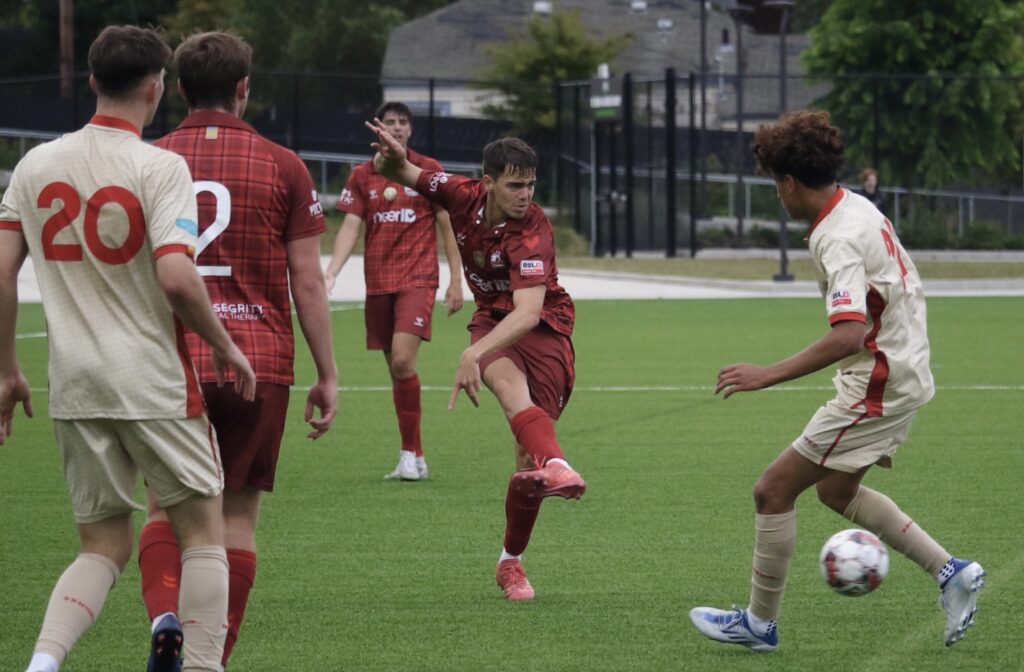 Meanwhile, the Salem-based club is on a tear, having won five of their last seven and drawing the other two. CFC haven't lost since May 25th, falling 1-0 to PDX FC in their lone loss of the season thus far.
The visitors are led by a powerful pair of forwards: Marco Afonso (No. 7) has a team-high five goals in as many appearances this season, while Gabriel Silva (No. 9) has four of his own.
"There's been a lot of talent on display from both teams over the years," Galas said. "It's a lot of fun to play against them."
Capital FC served Lane United a loss in the Civic Park home opener back on May 27th. The visitors benefitted from penalty kick and free kick goals in the first 15 minutes, and despite a goal from Tommy Case, the Reds couldn't fight all the way back.
Galas said his team has improved mightily since then.
"We're a more comprehensive team from start to finish," he remarked. "Over time, we've just become a much better team."
Since then, the Reds are unbeaten in seven consecutive matches. They've won two out of their last four home games, including a clean sheet in a 2-0 win over Oly Town FC and a 4-1 rout of PDX FC, but will have to do without center back Modou Sowe, who suffered a separated AC joint in his left shoulder in Olympia.
Lane United was the last team to earn a point off Capital FC, drawing them 1-1 in Salem last month under a torrential downpour. Duncan McGuire scored the second-half equalizer off a corner kick in the 70th minute.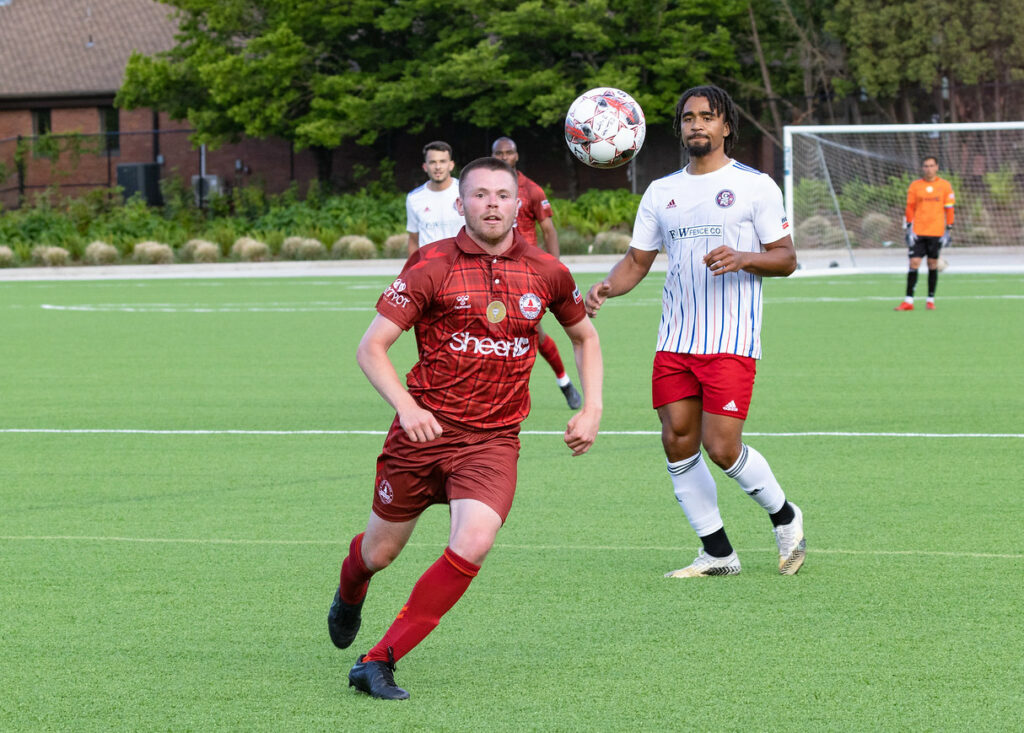 "We're growing in confidence against them," midfielder Landon Sloan said. "We played them well at home the first time and the 2-1 result was unlucky. And then away at their place, I thought we were lights out in the second half."
For the players, it will be an emotional goodbye to the home fans in Eugene. A win could bring the 2022 season full circle.
"We're gonna miss [playing here], so we're gonna make this last one count, for sure," Sloan said.
"It's wonderful to have support from the people of Eugene," Merci added. "We're gonna embrace the challenge and get these three points."
Thursday's match will kick off from Civic Park at 7pm PT. Tickets can be purchased here. It will be streamed live on our Eleven Sports channel.