Following the Lane United Women's Team's draw away to Capital FC which saw them earn their first point in team history, we spoke with Head Coach Jurgen Ruckaberle and Player of the Match Jessie Hawes.
HEAD COACH JURGEN RUCKABERLE
On the team's first point and the ladies' reaction after the game:
"I was really happy. I think our goal is to improve every practice and every game and so far that has worked. Now we at least got some reward for a good performance away from home against a team that we'd lost to four-nil a couple of weeks ago. I felt really good about it and I think the players also felt that they deserved it.
"In the end I think the point was fine. I think neither team really deserved the win, but it felt good to get something out of a game where we put all the pieces in. In our last home game, we put a good performance in and kind of lost the game at the end. That felt hard, but this game I think we got what we deserved. With a bit of luck, maybe we get three points, but I was happy for the players because they earned that."
On the tale of two halves:
"The game, in the first half, was really going towards Capital's end. They had a good first half and we battled; then in the second half the game turned, I think it was really our half and we created some good chances. We had a bad injury at the end (to forward Emma Johnston), which made the last eight or so minutes kind of hectic.
"We didn't make a lot of adjustments. There were a couple of pieces that we changed; we didn't change our formation, but we didn't utilize the outside backs as much in the first half and we did much better on that in the second half and were able to press them a bit higher up the field. That really created opportunities for us. We did a better job of keeping the ball and keeping possession. Some of the attacks were really cool; there were some really good pieces in there."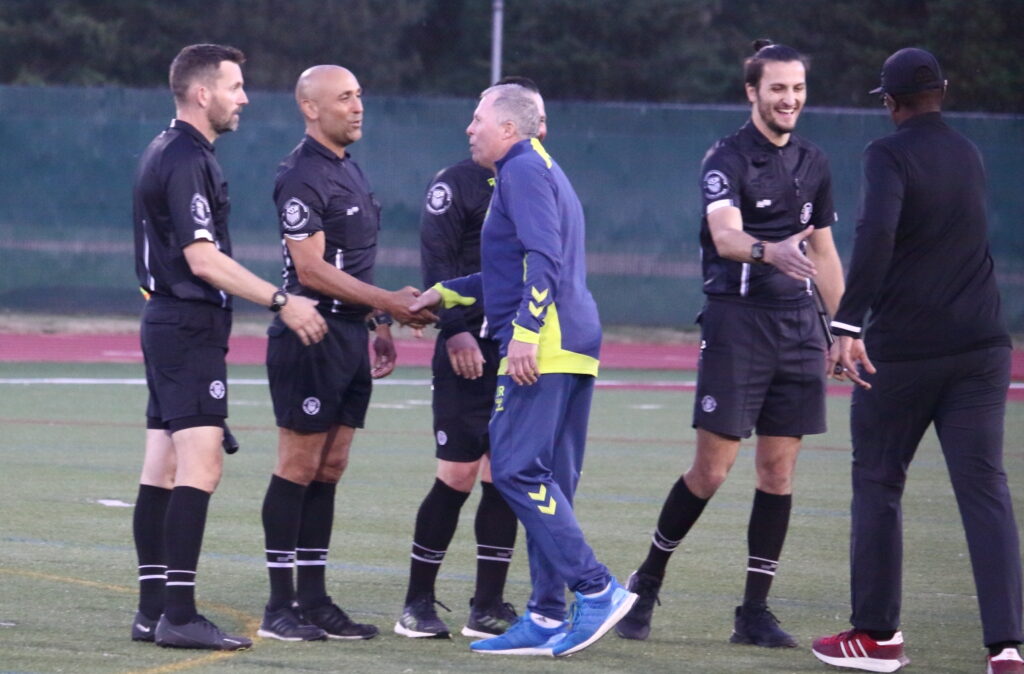 On recent team improvements:
"We're making fewer mistakes. We know each other more, so players now know [each other's] tendencies and that helps. I know more about some of the players, so that helps me make adjustments that can be helpful. The overall attitude and mentality is pretty good despite a run of losses. I think everyone recognizes that we play very good opponents and that none of our results will come easy. We put work in at practice and it's starting to really show in some of our games."
On the performance of Player of the Match Jessie Hawes:
"She's been an outstanding performer in all our games. She does a lot of work that maybe doesn't always end up in a goal or attacking situation. She's one of those players who puts a lot of work in and I thought she was our most consistent player tonight; she won a lot of balls, she distributed well. She is not a midfielder, she plays center back at her school (St. Mary's College), but plays mostly in the midfield for us. I've helped her a bit more how to play her role better and so it was really amazing for me to see how she is responding to coaching and implementing it in a game where she is one of our players who others lean on. She's able to do it with grace and honestly and I was really impressed with her."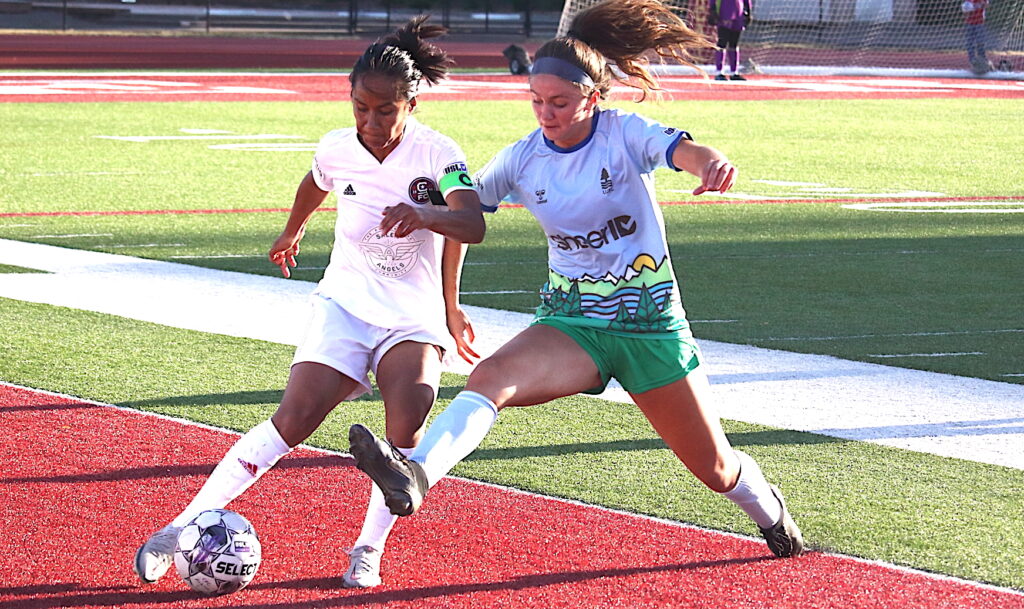 MIDFIELDER JESSIE HAWES
On the team's mood in the locker room after their first-ever point:
"I think everyone held their heads a little higher and that there was a sense of pride after the game. Capital is a good team and we were all excited to have secured a shutout."
On the team's improvements over the last couple of games:
"We are definitely relying on each other more and less on individual efforts. The speed of play has quickened and we are working for each other more defensively and offensively."
On what the squad needs to focus on moving forward:
"I think since the last game, our competitive spirit has risen and there is a really good energy amongst the team, so maintaining that and then capitalizing on the opportunities we create will be essential."