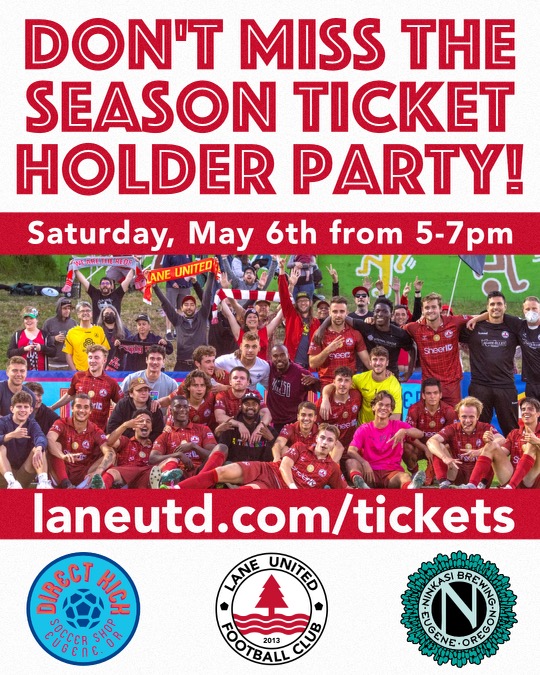 All season ticket holders are invited to join us at Ninkasi Brewing on Saturday, May 6th, for our 2023 season launch party! All those who have purchased season tickets will be able to pick them up, along with their special edition t-shirts, at the event.
Front office members and the coaching staffs will be on hand to say hello and the club will also have a special video presentation to celebrate its 10th year of existence.
Would you like to be there? Make sure to purchase your 2023 season tickets to either our men's team or women's team, or get a nice discount by purchasing tickets for both (complete purchase by end of day Friday, May 5th, in order to be able to get your tickets and tees at the event)!
All ages are welcome!