The Lane United men's team emerged victorious Friday night, defeating United PDX by a convincing score of 5-2.
The Reds displayed an exceptional performance with an abundance of goals, while restricting their opponents to only a handful of chances.
It was an explosive first half from start to finish. Team captain and local product Tommy Case struck first with a fine goal in the third minute. Case and the PDX goalie raced for a pass down the right from Tadhg Walsh, but Tommy's speed was unmatched, beating the goalie to the ball and side-footing it mid-air to slowly roll it into the net.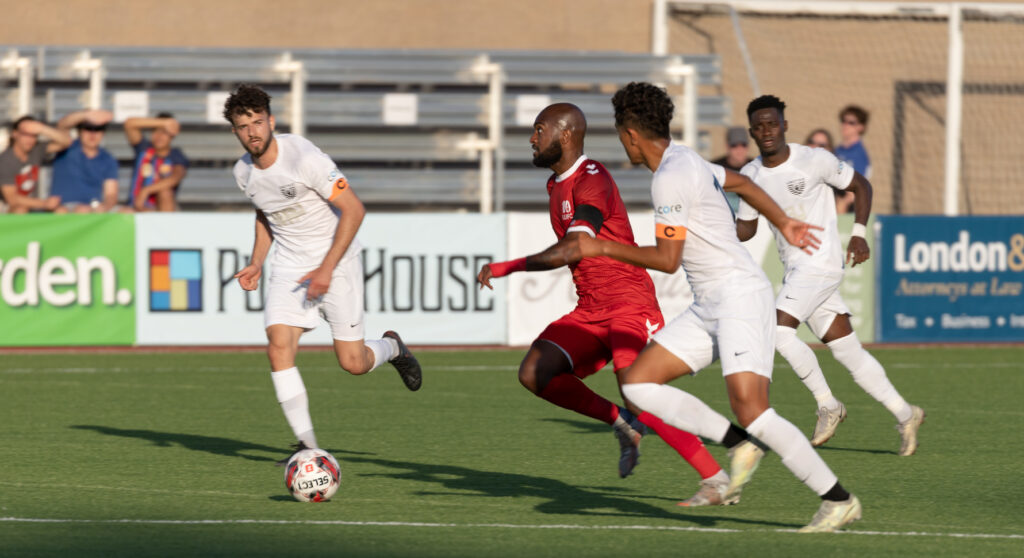 Wade Muttitt was firing on all cylinders with back-to-back goals in the 20th and 23rd minutes, giving Lane United a 3-0 lead, the first off a brilliant assist from Robin Terry and the second after a defensive miscommunication in front of goal.  That lead would quickly diminish as United PDX scored two goals in the 30th and 45th minute, making it 3-2 to the home side going into halftime. Right before the half, head coach John Galas was questionably sent off for dissent after a penalty shout. 
The second half was a bit quieter until Tommy Case found the back of the net in the 70th minute for his second of the night to extend the LUFC lead. Case made a perfectly timed run into the middle of the box to one-time a beautiful cross from the left from substitute Banyan Lyon. Lyon would take it upon himself to round out the scoring in the 81st minute with a phenomenal solo run down the left, in turn putting the final nail in United PDX's coffin.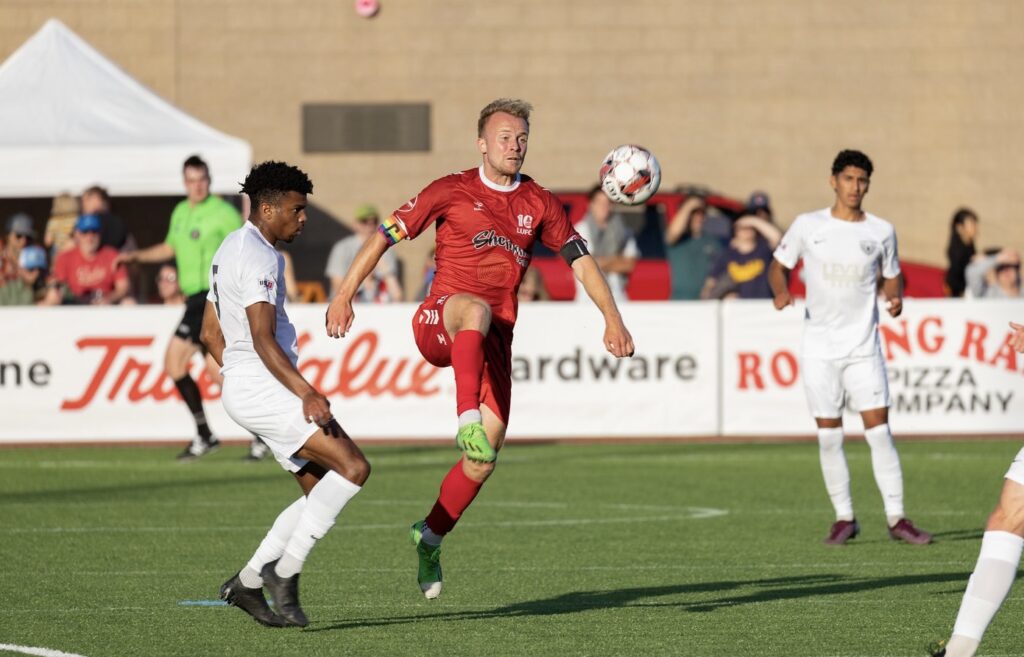 Goalkeeper Brandon Limes, who made four saves on the night, and the rest of the Lane United defense were outstanding in the second half, holding United PDX off the board and earning the win in the team's first USL League Two home match of the season.
The Reds are back at Civic Park this Sunday, June 4, at 2 pm, as they take on Capital FC Atletico in a rematch from their league opener in Salem and will look to continue to defend home field in what should be an exciting match.