The Lane United FC Women's team achieved their first point in club history against Capital FC Atletica in an action-packed game in Salem, Oregon, on Friday night.
LUFC faced a strong offense from CFC that had scored six goals through two games, led by Fatima Jimenez, who challenged the visiting defense throughout the opening 45 minutes. Reds' goalkeeper Liv Riddel was up to the challenge, however, as she helped LUFC hold a 0-0 score going into the half.
CFC started the match with a high press, but LUFC quickly adapted. The team showed great energy and defensive improvement compared to their previous match against PDX, showcasing the cohesion mentioned by Coach Jurgen Ruckaberle in pregame comments.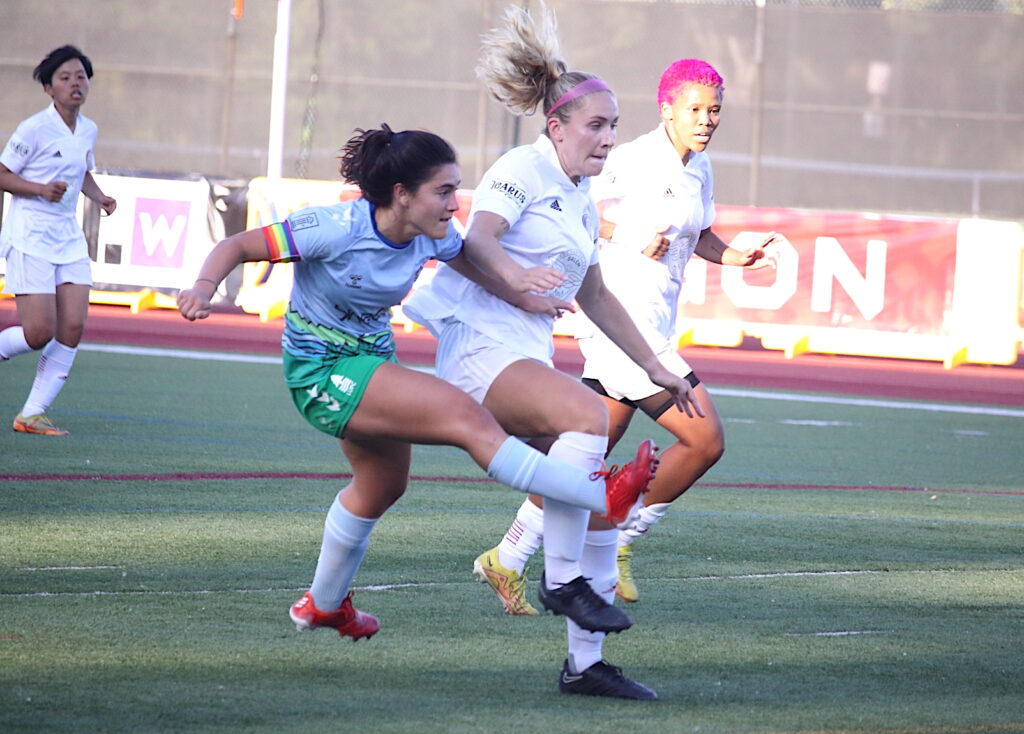 Reds forward Briana Kubli created numerous opportunities in the opening 30 minutes, testing CFC goalkeeper Makida Herbert with numerous crosses into the box. LUFC maintained their strong performance in the second half, with Riddel making several crucial saves to keep things knotted at nil-nil.
The defense held their ground while the offense showed strength, particularly on the left side with Kubli's counterattacks and Sela Freeman's attempts down the right side. Both teams searched for the breakthrough goal, with the Reds challenging Herbert through well-crafted opportunities.
The match remained intense all the way through the 93rd minute as both teams searched for a winner, resulting in a 0-0 draw. Nevertheless, LUFC made history by earning their first point in their inaugural season in the USL W League. Their campaign continues with the Reds aiming to secure more points in their upcoming home game versus United PDX on June 9th at Civic Park.
(Main photo credit: NW Sports Pics/Peter Bellerby)