On Friday night, the Reds are heading back to Salem in a rematch of their first game against Capital FC Atletica. The LUFC Women are eager for their first win of the season and this match looks like a perfect opportunity.
Off of a nail biting 4-3 loss to PDX FC, the Reds are hungry for revenge. The team fell behind 2-0 but fought back to take the lead 3-2. Unfortunately, PDX FC came right back and not only found the equalizer, but took back the lead on a fortunate late cross/shot. Head Coach Jurgen Ruckaberle is not bothered by the 0-3 start as he has only seen improvement from his young team as the season has gone on and commented that he's proud of the resiliency they've shown so far.
Lane United hope to get back a healthy defending duo of Laura Riesenbeck and Jada Foster, who were both removed with minor injuries last Wednesday. Meanwhile, the attacking pair of Briana Kubli (2 goals) and Sela Freeman (1 goal) will look to lead the offense for the Reds.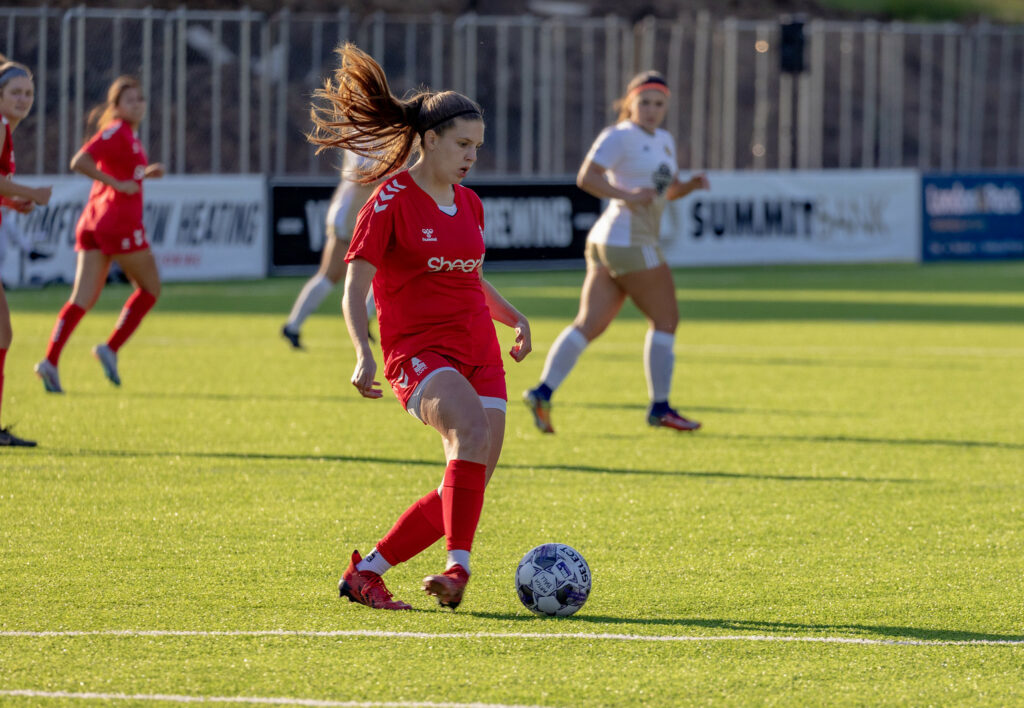 Capital FC hosts the Reds on Friday standing at a record of 1-1, with the win vs LUFC and a 4-2 loss on the road this past weekend to PDX FC. They will be led by Fatima Jimenez, who has scored in each of their matches so far. Capital FC is one of the new teams to the USL Women's League and is looking for a strong first campaign, but must get through LUFC again at McCullough Stadium to keep the ball rolling. For those unable to attend in person, the match can be livestreamed here.
(main photo credit: NW Sports Pics/Peter Bellerby)