When defender Michael Hatcher was asked if it was good to be home, he immediately cracked a warm smile.
"Yeah," he laughed. "Yeah, for sure."
After two weeks on the road, Lane United FC will take their 1-1 record into a pair of home games this weekend, their first of the League 2 season. On Friday, they'll welcome newcomer United PDX to town while on Sunday, a rematch with Capital FC Atletico from the first match of the USL2 season awaits.
United PDX was formed in 2018 when BSC Oregon and Northeast United Soccer Club merged, and they've served over 3,000 soccer players in the Portland area every year since. In January, they added both a women's and men's team to compete in USL competition.
Hatcher, the University of Portland attendee, remembers exactly where he was when the news was announced.
"I'd just finished a training session," he said. "(Coach) John sent me an article about it, and I was very happily surprised by it."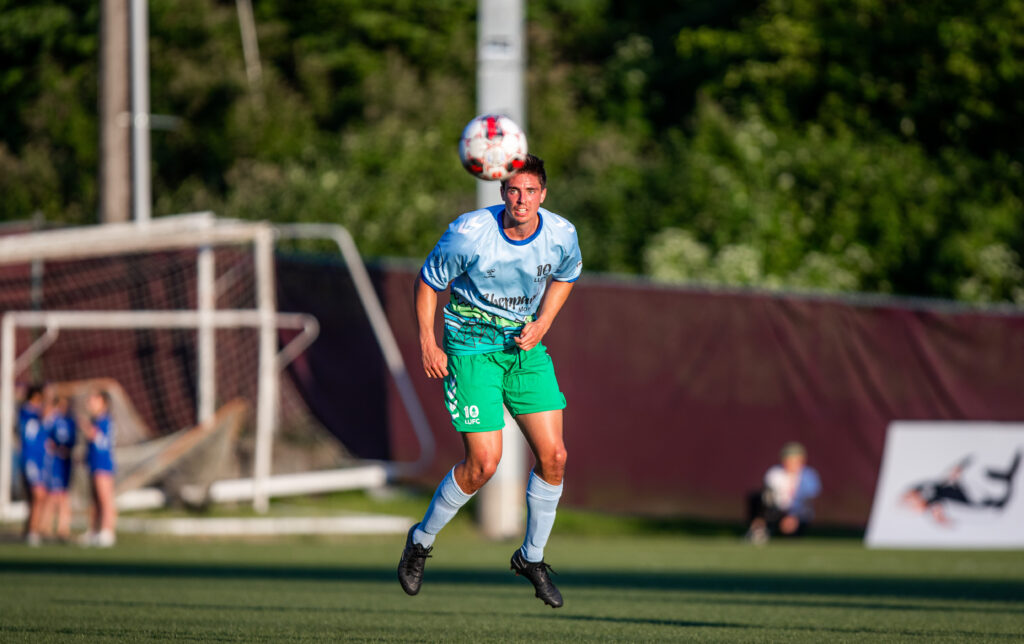 Although they're new to USL League Two, United PDX features some faces familiar to the Reds: head coach Matt Broadhead, formerly of Capital FC, and some of their players from past teams.
"It's a very similar approach to how they play, I don't think it will be anything different than what we've seen from him in the past at CFC," commented head coach John Galas on what to expect.
Sitting at 0-2, five of United's starters played under Broadhead in Salem last year: Marios Andreou, Ellis Spikner, CJ Tibbling, Anthony Godinez, and Boyd Curry. Of the six goals United scored in the first two games, their former CFC players have accounted for four. They've also surrendered eight goals combined in those two games.
"They got some offensive players that can do damage, but I think we just need to play smart and disciplined, especially in the first 10-15 minutes," said Hatcher. "We know [United] will press hard, and they'll have some space open on the wings so just getting out of pressure, finding those balls in the channels, and being disciplined will be key."
While United has scored at a high rate, the Reds are coming off being shut out last weekend at Ballard FC.
"We got back to the basics with ball retention, keeping better possession of the ball, working off the ball to be available, making better decisions, just trying to simplify things," said Galas. "I think we made things very difficult against Ballard."
Before Ballard, the Reds offense dumped six goals on CFC to start the year with three players tallying two goals each: Wade Muttitt, Hugo Rodriguez, and Jalen Belong. With an early second-half red card from CFC's Francisco Magana, the Reds capitalized on the advantage and ripped three straight unanswered goals.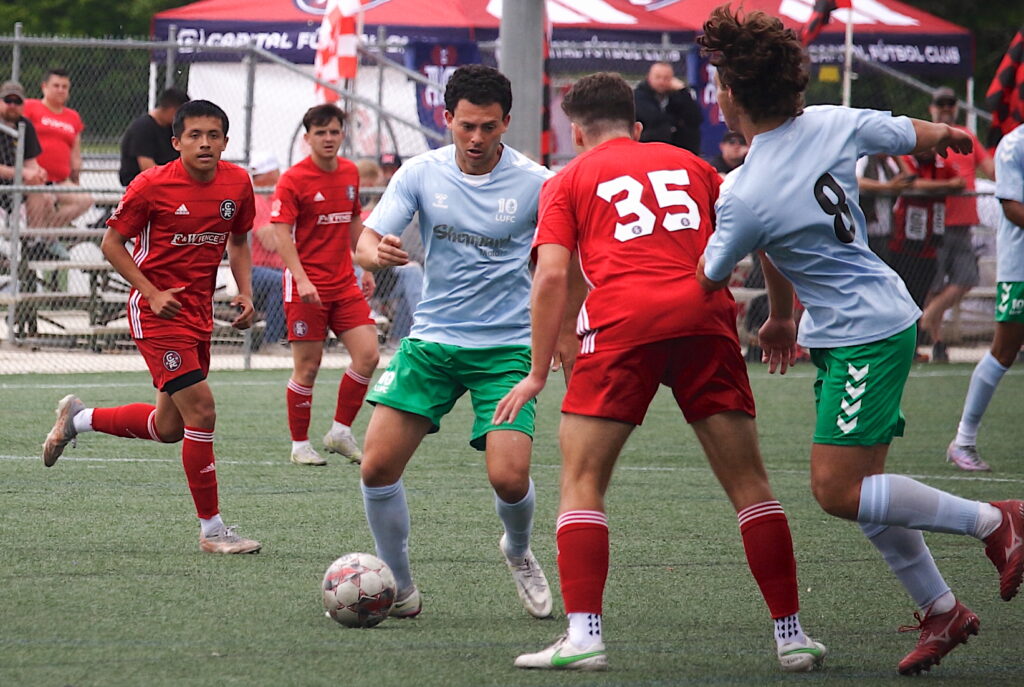 "We certainly can't go off the first game of the year," said Galas. "I don't think that was a fair indication of how that game really went. This table is tight, these points matter."
CFC also currently sits at 1-1 after a 3-1 rebound win at PDX FC in which they scored two goals in the last ten minutes to steal the game. The last time CFC visited Civic Park was last season, when they tied the Reds, 2-2, in an exhilarating game that saw a back-and-forth battle of close opportunities late down the stretch.
With the Reds looking up in the standings at Ballard FC and Oly Town FC, these weekend games could be monumental for the course of their season. Coach Galas encourages fans and community members to show their Reds pride and support the squad this weekend.
"Keep coming out," Galas said. "The support for the women's program has been nothing short of spectacular, and we want to keep that great energy from our fans and this community. I'm excited to pack the park on Friday and Sunday."
Kick-off for Friday, June 2, is set for 7:00 pm, while Sunday, June 4, will be at 2:00 pm. Both games will be at Civic Park in Eugene. Season tickets are still available at https://www.laneutd.com/tickets/, while individual match tickets will be available at the ticketing booth prior to the games. The first game can be streamed here, while the Sunday match can be watched live here.
(main photo credit: Rio Giancarlo)