After an impressive 3-1 victory in the blistering sun this past weekend, Lane United FC will welcome another UPSL team to Eugene to wrap up their preseason, Deportivo Rose City, hailing from Portland. 
Like Bellevue Athletic, Deportivo is well in the thick of their season with a 3-3-1 record. One of those losses, however, was a shutout loss against Bellevue.
This past fall, Deportivo made a deep run to the UPSL Premier Quarterfinals before losing to the Olympians from Arizona, the eventual champions. Deportivo's first win during that playoff run came at Civic Park.
Deportivo is also coming off their most impressive win of the year against Sporting International, the current first-place team in the UPSL. Deportivo was down 2-0 at halftime, had no subs, and many of their available field players were playing out of position, but pulled off a stunning comeback by rattling off three straight goals in the second half to steal the victory.
Midfielder Pedro Calderon was one of those players who found himself in a different position than usual as he held down the left-back spot. He also scored a goal during the match. He plays his college ball at Warner Pacific University, but before becoming a Knight, he was a star at Chemeketa Community College in Salem and a first-team talent from Reynolds High School in Troutdale.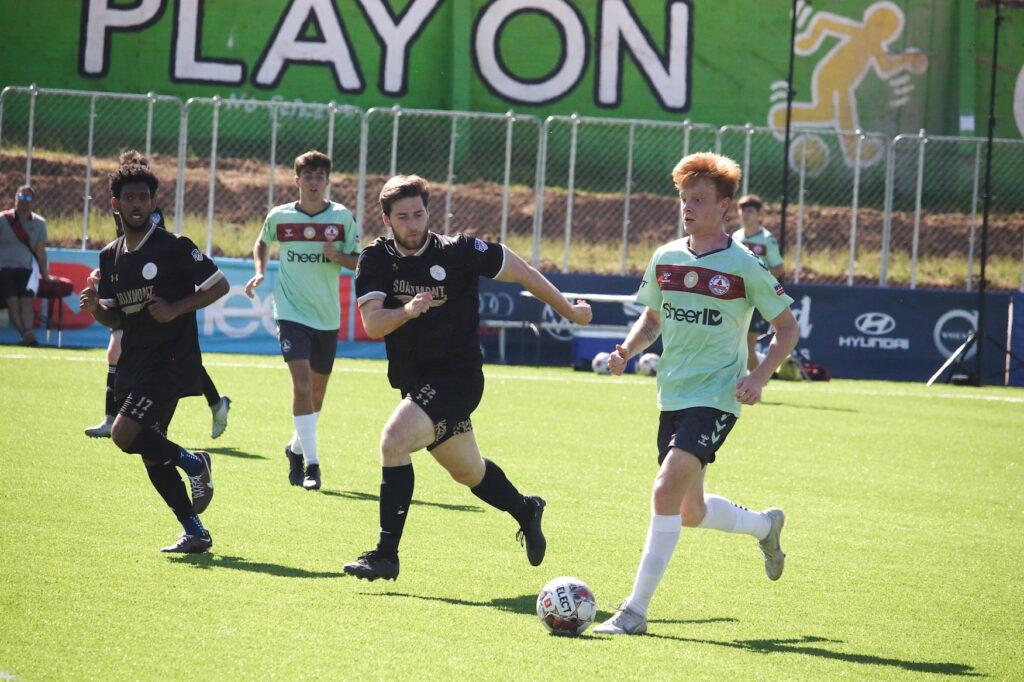 Deportivo's kryptonite this spring has been their defense. They've allowed 20 goals over seven matches, allowing an average of nearly three per game. Look for the Reds to potentially capitalize on this, especially after their red-hot offensive start in their first friendly.
Lane United FC, for their part, continues to add pieces as more of their summer commitments have arrived since the weekend. Some of those incoming players who will suit up for the Reds for the first time are University of Portland goalkeeper Brandon Limes, Fort Hays State midfielders Tadhg Walsh and Ethan Doud, Cal Poly forward Banyan Lyon, and Creighton's Landon Sloan, LUFC's starting holding midfielder last season.
Come watch the boys wrap up their preseason this Wednesday, May 17, at 7 pm at Civic Park as they hope to finish on a high note against Deportivo before the USL League Two season starts in Salem versus Capital FC Atletico on Sunday, May 21.