Hear from Lane United FC Women's Team head coach Jurgen Ruckaberle and Player of the Match Neve Duston following their long-anticipated debut on Sunday vs Capital FC Atletica. 
HEAD COACH JURGEN RUCKABERLE
Overall impressions of the match:
"Disappointed with the result. Really encouraged by the performance, the chemistry that the girls showed; for some of them they hadn't seen each other. We had two players in the lineup that hadn't trained with us at all, so there are a lot of positives that I take from this game. We had a lot of chances, which was encouraging. We made some mistakes… something I've made a mental note of to work on in practice. Some of it is youth; we're a very young team, so some of the mistakes can be explained by that. I think the drive that they had with two or three chances in the last 10 minutes of the game [was a positive]. They never stopped trying to score, so I'm pretty happy with that."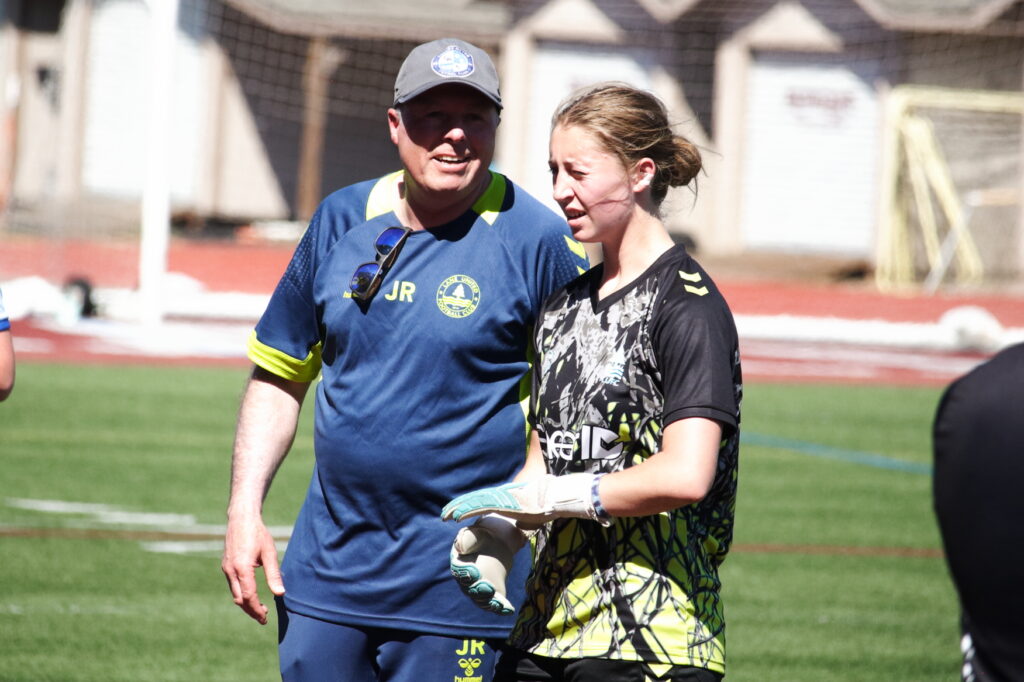 On things to focus on this week:
"I think it's more of the same. We identified a lot of mistakes when we played out of pressure where we passed the ball… not cleanly enough or to the wrong team. Those are things that have to do with communication… some of it today had to do with the heat, some of them were getting tired, so that's when the focus goes out and the execution of the passes isn't the same. The main takeaway for me is that we have to eliminate some of the mistakes.
We played for 35 minutes and I don't think they had a shot on goal. We created opportunities and we gifted them two goals in a minute-and-a-half, and I think that turned the game around especially after we missed our penalty. It certainly hurt us, but overall, I'm coming out of it [feeling] there's definitely something there to work with and improve upon. That's what the season is about… work every day and get a little bit better."
On what he's looking forward to for Friday's home opener:
"Playing at Civic [Park], we'll be super excited. I think we were a little bit "impressed' here, because it's an away game, there are fans, it's a stadium. I think for a lot of the players that's new, or it's not the norm, so doing that at home will be really a lot of fun because it will give their friends and family time to actually get to the game. I'm sure a lot of fans are going to be there, maybe it will be a little bit rowdier, so, yeah, I'm excited! You know, it's a 7pm game so it won't be as hot, they get to play in front of their fans. That's exciting."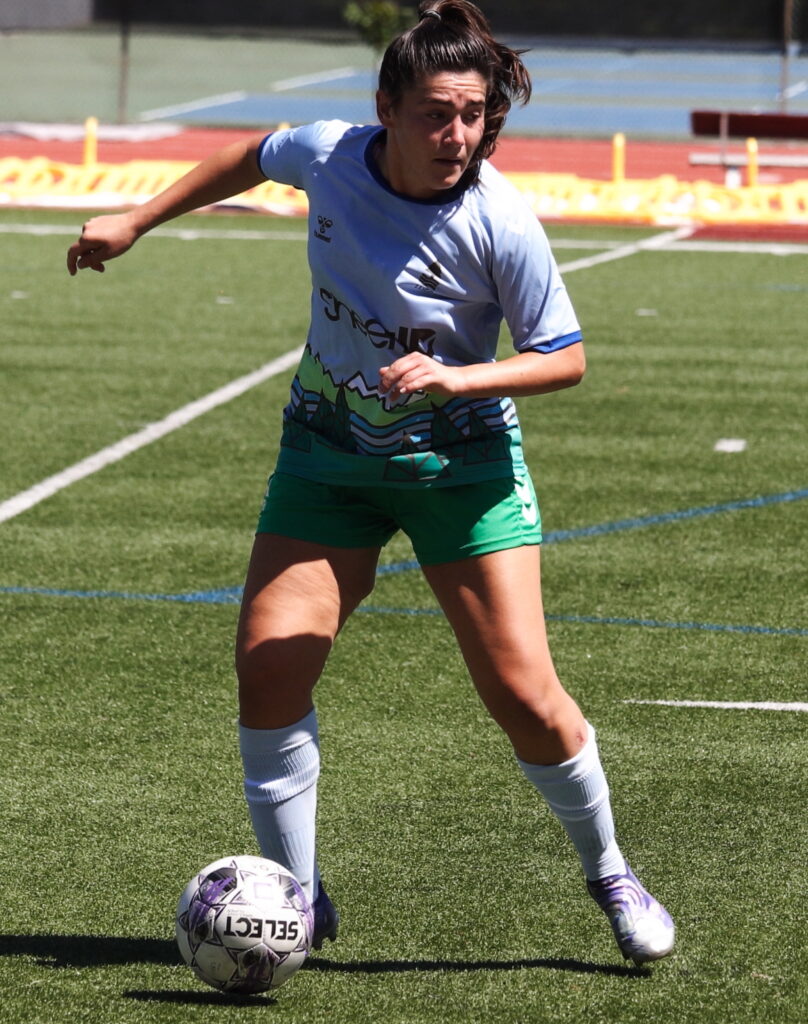 MIDFIELDER NEVE DUSTON
Thoughts on her first match with her new teammates:
"It was great. The team is really accepting, [me] coming from across the country. It's really good to have immediate chemistry on the field. We have a lot of young players and I think that's a really positive thing. It gives us so much room to grow into other games. Despite the result, I'm really excited looking forward to the future."
On the team's performance and their chances created:
"I think that sometimes, with soccer, it's just the day… sometimes you get four chances and you put four goals in, and sometimes you have 20 and unfortunately, they don't go in. I think instead of looking at it like you didn't score, it's looking at it like you had so many opportunities to score and in the next games we're going to capitalize on those."
On the team's first-ever home game on Friday:
"I'm looking forward to the environment that Lane United creates at Civic Park. I went to the men's home friendly opener yesterday, then we have away fans here, so already have that environment and support that you want at your club, so I'm super excited to be able to play in front of a great city and represent the club!"