The Lane United Men's soccer team lost 1-0 at home to PDX FC. In a game plagued by aggressive fouls and missed chances, the loss almost certainly puts an end to the Reds' playoff hopes.
The first half belonged to Lane United, as they generated chance after chance but failed to get one past PDX FC goalkeeper Austin Rogers, who was a last-minute substitution over starting goalkeeper Milo Risenhoover. It was an intense first half, with several hard fouls and a couple of collisions that required attention from the trainers. PDX FC was handed 3 yellow cards in the first half alone.
A nice build-up saw midfielder Landon Sloan slide a nice through ball to streaking defender Robin Terry in the 34th minute, but his low shot went just wide of the near post.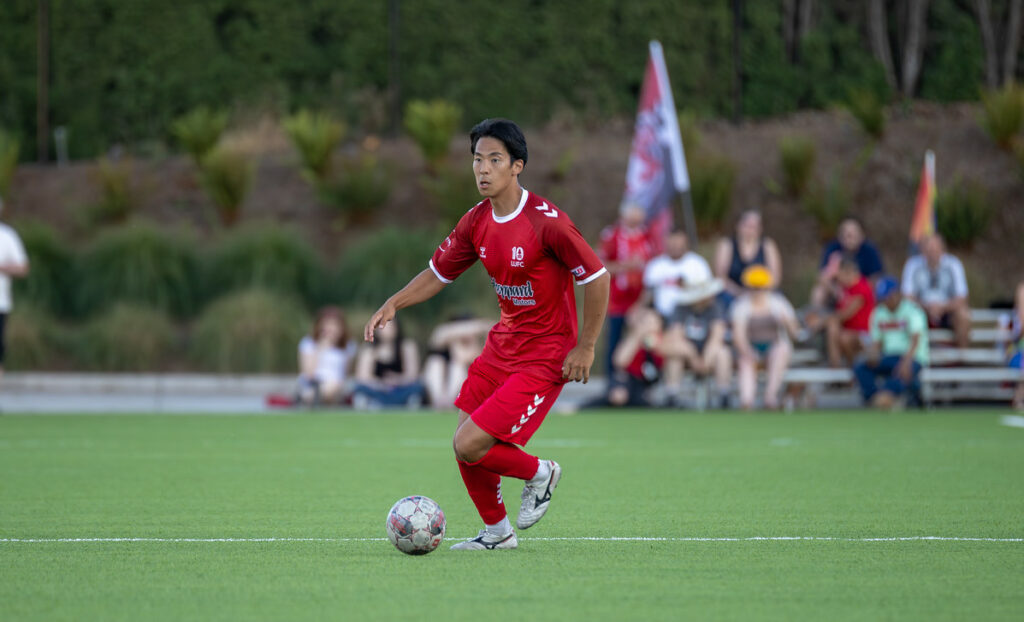 Forward Wade Muttitt came closest to scoring and giving the Reds the lead before the break. In stoppage time, Muttitt received the ball from a deep pass from the left from Luke Waters, controlled the ball beautifully, but his strike from the right was right at Rogers, who parried away, and both teams went into halftime scoreless.
The second half was no different. Both teams played with force and the intensity of the game started to increase. The counter pressing from the home side continuously forced turnovers in PDX FC's half, but they were unable to find the final pass.
Reds striker Benjamin Foulks nearly scored on a header in the 59th minute. Some traffic around the goalie box gave Foulks the opportunity to score off a rebound, but it was blocked by the goalie.
It wasn't until the 67th minute that things suddenly went south for Lane United. Defender Callum Frogson committed a handball inside the box when a shot ricocheted off his chest and off his arm, giving PDX FC forward Mouhameth Thiam a golden opportunity for the lead. Thiam converted on the penalty, lifting his penalty just over the arms of goalkeeper Brandon Limes, giving PDX FC a 1-0 lead. That would go on to be the only goal of the match.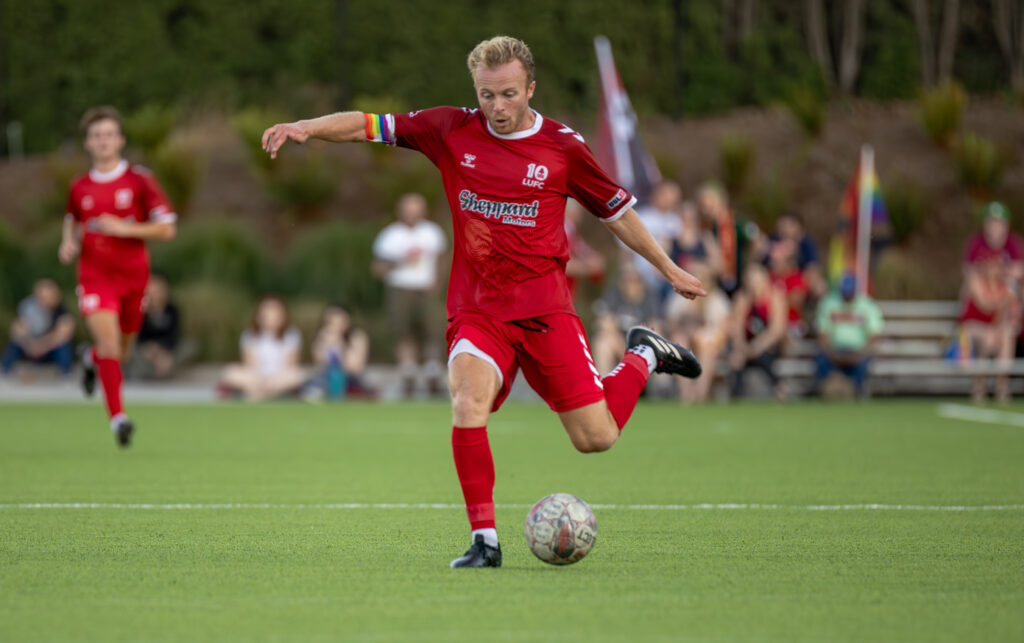 The Reds however remained resilient, bombarding the PDX FC area with crosses as they searched for an equalizer. Last-ditch defending by the visiting backs, a blocked Tomas Bedouret shot, and a few saves from Rogers, including a flying effort to tip away a looping Michael Hatcher header, kept the LUFC attacks at bay.
The Reds tied with PDX FC 1-1 in their initial meeting on June 21st but will have to wait for another chance at a win against them until July 13th, when both teams come back to Civic Park for the Reds' last home game of the season.
The Reds travel to Portland to take on United PDX on July 7th where they hope to get back in the winning column.