The Lane United FC Men's Team faces PDX FC on Wednesday evening in what should be a great match between two teams in need of points. 
The Reds are coming off a tough loss to division leaders Ballard FC (4-2) and nothing would be sweeter than a win away to get back on track. PDX FC is in last place in the division, but it doesn't mean it will be an easy game for the Reds.
PDX FC has had impressive showings against Ballard FC – they lost on essentially the last play of the match on Sunday – and Capital FC Atletico, who hold the number one and two spots in the northwest division. Despite the losses, they are a hungry team looking for a run in the second half of the season.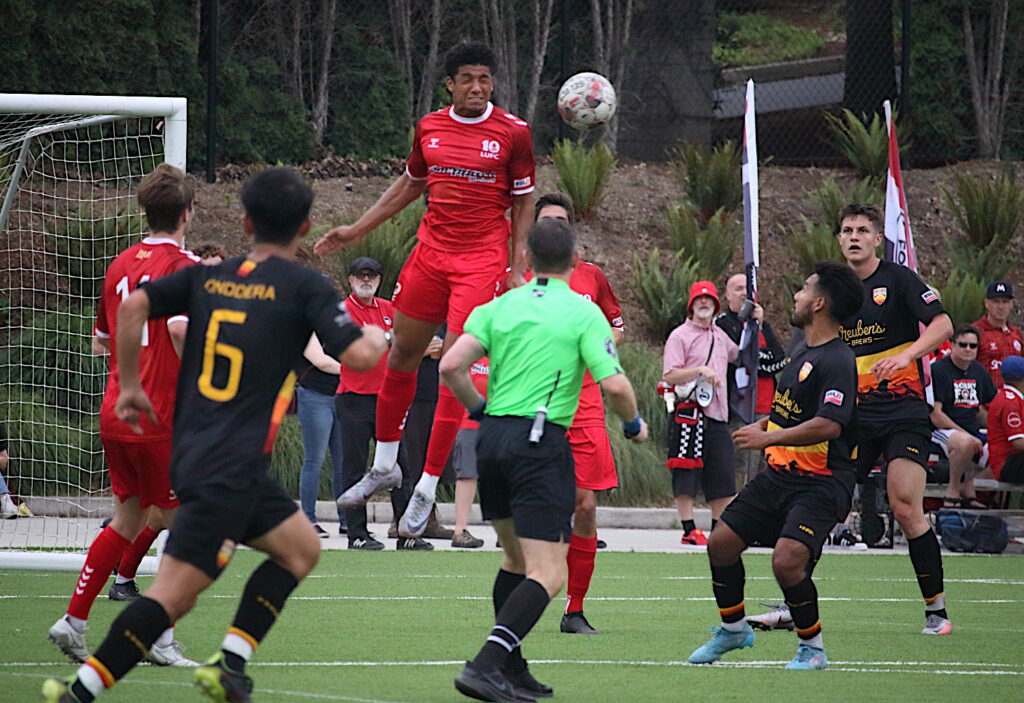 Head coach John Galas talked about the matchup and how his team needs to keep a positive mindset, "The two teams are hungry; anybody in this league can win against anybody, so I think it will be a great game. We have to stay positive; results are hard to come by. As long as the work ethic is there and the commitment to the club and to each other is there, it's easy to keep each other motivated."
PDX FC loaded up for their 2023 campaign with new and returning players from the US and abroad. In their last match they fell to Ballard FC, 3-2, with Gerdardo Duran, a Timbers 2 product, as well as Mouhameth Thiam, a midfielder from Oregon State University, scoring a goal each.
Reds defender Mathieu Beuvain spoke on the work the team is doing during the week to prepare for Wednesday's match, stating, "It's going to be maybe the most important moment of the season, we need to keep training and the results will come with the work we are putting in."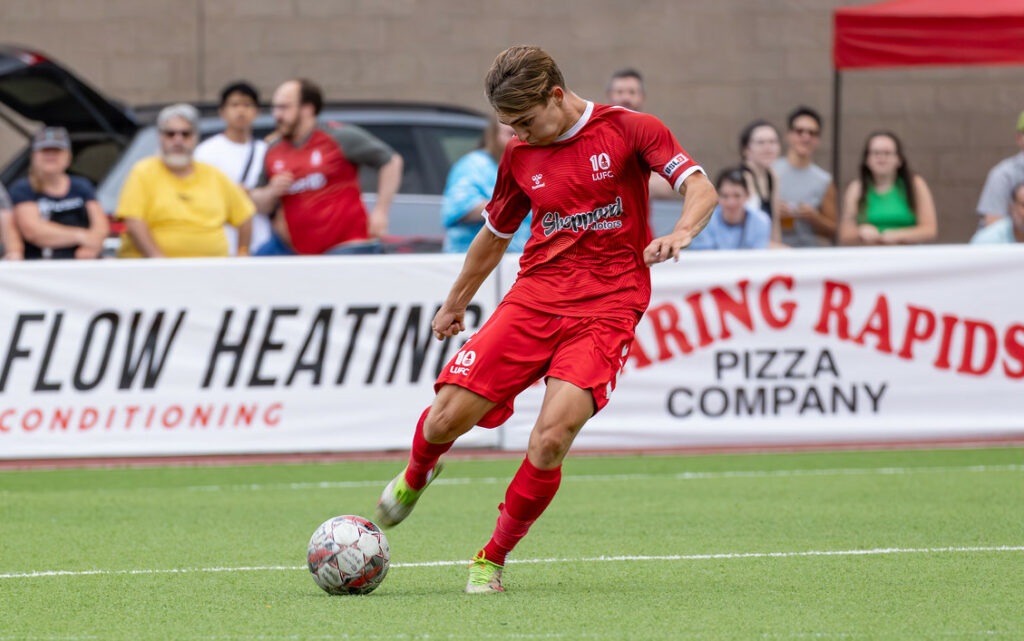 The breakout star of the campaign for LUFC is Wade Muttitt, who has scored 7 goals on the season, tacking on one assist for good measure. The St. Mary's College forward joined the Reds this season and has already made his mark on the attacking end. Local product Tommy Case, in his 4th year with the club, is second on the team in points with two goals and three assists.
Lane United is ready for their battle in Portland as they look to move up the standings. Kickoff is set at 5 pm at Sam Barlow High School and tickets can be purchased through PDX FC's website or at the gate.
(Main photo credit: Barbara Minkler)