Hot off a two-game winning streak, the Lane United FC Women's Team travels north to take on PDX FC in the second half of a double-header between these two clubs, with the men facing off first. 
The Reds have earned all seven of their points in the last four matches, with the lone loss in that stretch coming on a late goal by second-placed United PDX. Opposite them will be PDX FC, against whom they earned their first victory in team history last week (1-0). With their subsequent victory over Capital FC Atletica on Sunday (3-0), Lane United has leapfrogged PDX FC into third place in the standings based on goal differential. 
As they look towards their third matchup of the season, defender Sara Klott feels they're ready for the challenge, highlighting that, "They're a strong team and have playmakers all over the field, but now we know what to expect, can anticipate it, and use our experience to shut it down and get ourselves another win."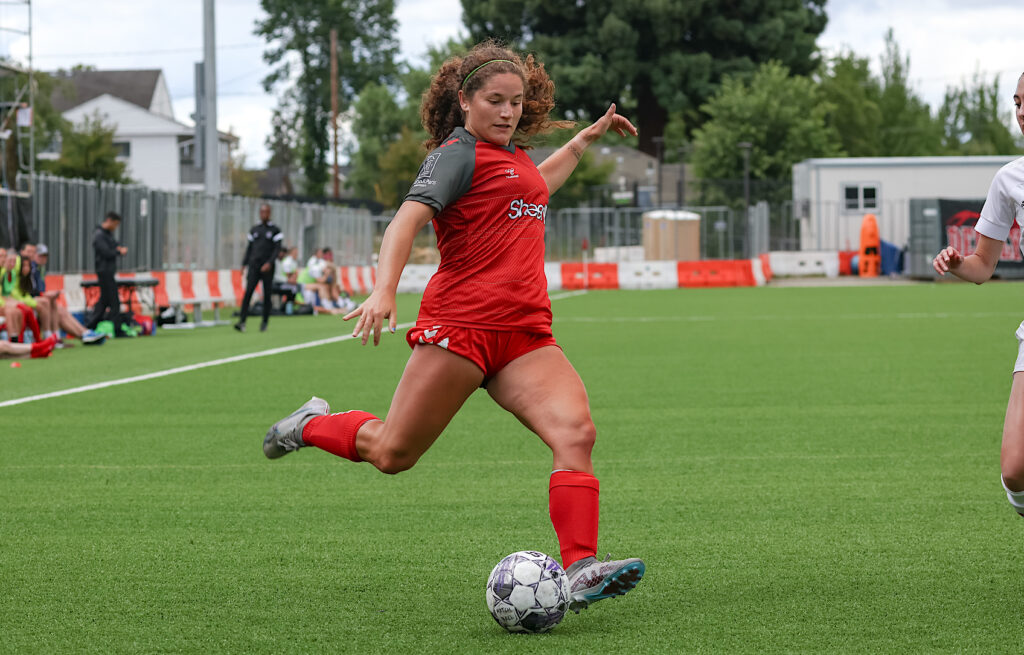 PDX FC features 13-year-old starlet Maci Barlow in attack, along with Raeanne Jones, who tallied twice in PDX FC's early-season win over the Reds. Their backline also features another future star, as 15-year-old center back Kasia Lopez anchored the defense in Eugene one week ago.
With the two previous games each having been decided by a single goal, Head Coach Jurgen Ruckaberle expects yet another closely contested match, stating that, "We all know in this league you typically have a [few] more weapons at your disposal when you play at home. If they play like they have played in Eugene, then it's going to be a pretty evenly matched game."
Lane United has been gelling at the right time as the players have been able to build their chemistry and translate those into results on the pitch. Ruckaberle emphasized that the key to getting another win lies in "reducing mistakes and continuing to work on our attacking game."
Having only conceded once in the past four weeks, Klott also pointed out the benefit of having spent so much time together on and off the field. She commented, "We all know each other's tendencies a little better, and we're now looking for connections and teamwork because of our comfort level together."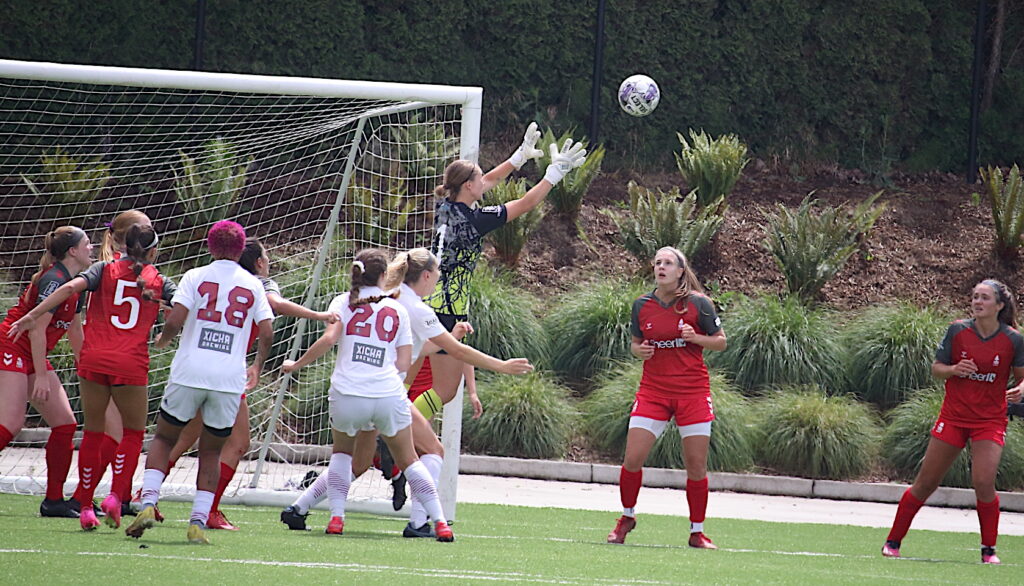 Another win would send LUFC into sole possession of third place and close the gap with United PDX, who they will face on the road on Saturday. Klott mentioned that, "Our goal at this point is to finish out the season on a high note. We've got the momentum now after our slow start."
The head coach, for his part, stated matter-of-factly that, "We have our first and second wins under our belts and now we'll try to get our first road win as well."
You can cheer on the Reds at Barlow High School in Gresham, with tickets available at the gate. For those unable to make the trip, catch the livestream on Eleven Sports.
(Main photo credit: Barbara Minkler)