Coming off one of their best seasons in recent memory that saw a third-place finish and meaningful, down-to-the-wire games down the stretch, the Lane United FC Reds are back for 2023 and hungry to build off last summer.
Some key pieces from last year's team are gone. Electrifying forward Duncan McGuire is playing for Orlando City in MLS. Modou Sowe, the pesky, lengthy defender who held down the backline numerous times, is now serving in the US Army. Dynamic left back Brian Torre won't be sending in dangerous crosses from the wing. Stalwarts from the past two seasons such as leading scorer José Carlos González and goalkeeper Albert Escuin have also moved on. 
Hope is still restored, however, because the Reds still return a strong chunk of last year's roster, including various names that were a vital part of the team's success. Here are the familiar faces that Head Coach John Galas has to work with this summer.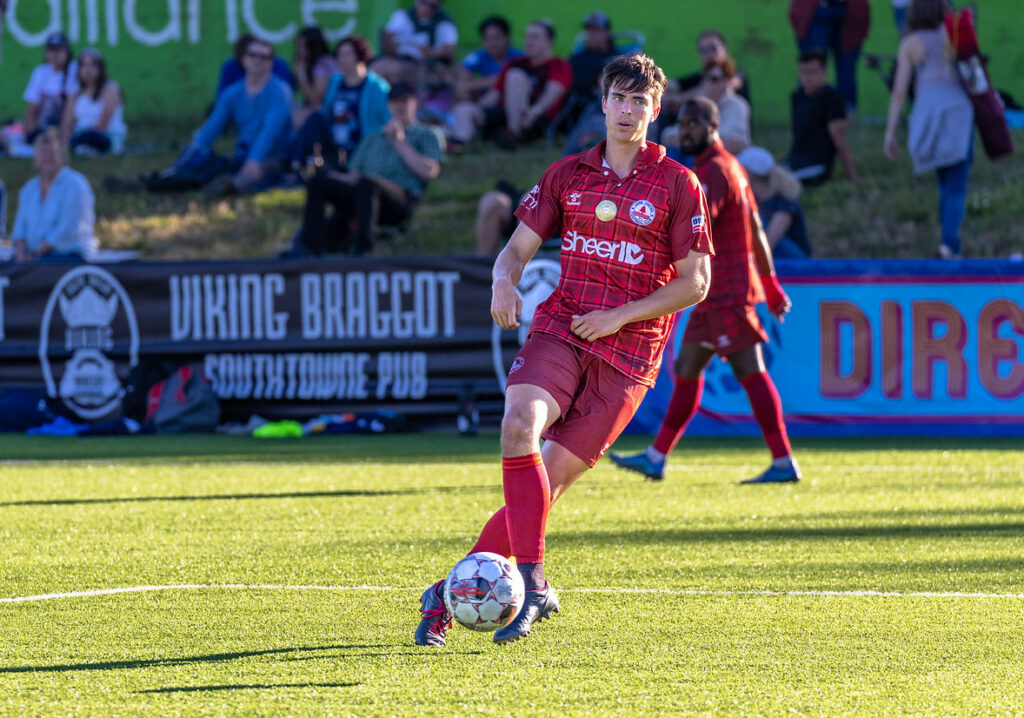 Michael Hatcher
Lining the defense for the University of Portland Pilots, Hatcher nearly tripled his previous career high in games played in 2022 with 13. Of those, Hatcher played in seven of the Pilots' ten shutout victories, which was the most for the school since 1990. The Pilots finished the year 15-3-3 before having their hearts broken in a 1-0 overtime loss against Pittsburgh in the NCAA Quarterfinals.
Hatcher scored his first collegiate goal on September 2 in a 5-0 victory against Cal Poly, and in the upwards of 200 minutes he logged this past year, he committed just a singular yellow card.
Hatcher will once again look to be an integral part of the Reds defense that locked down and looked very tough to score on at certain points last season although the loss of Sowe, his back mate, will be tough to replicate.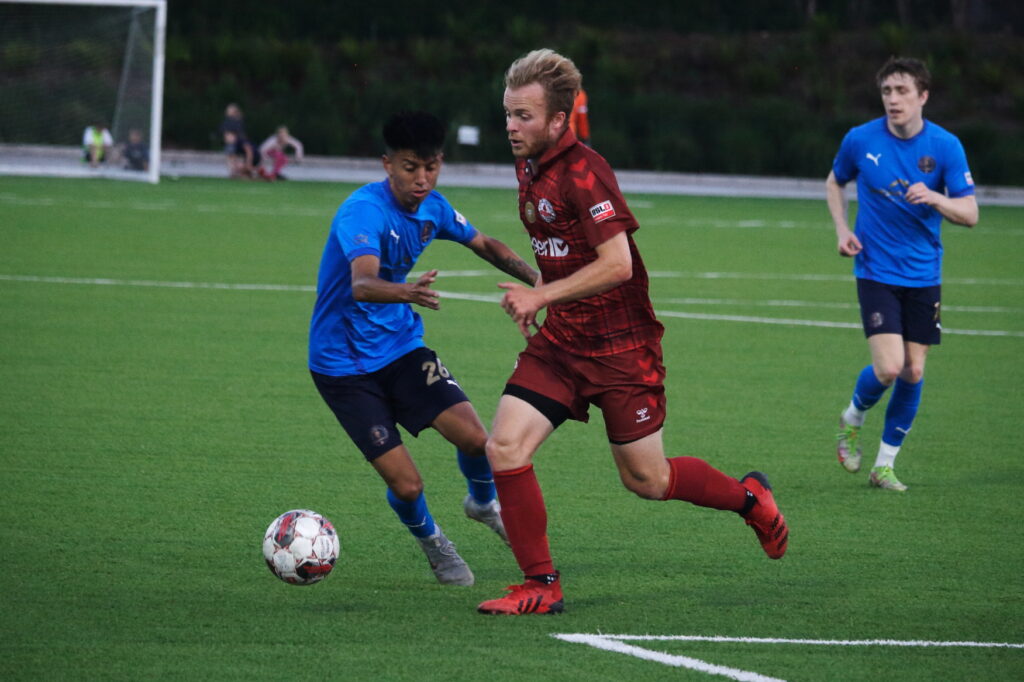 Tommy Case
Case, the Eugene native and midfielder, has recently transferred to the University of Alabama at Birmingham (UAB) after spending the last three seasons at UMass and a season at Seattle University. He'll spend his 2023 year as a graduate student down in Alabama.
Last season in Amherst, Case played 656 minutes while recording an assist in 17 games.
Case was somewhat of a spark plug for the Reds at times last season. With big-time goals like his long-distance rip in stoppage time to take the lead against Ballard FC on June 17 or his goal to ignite a 4-0 onslaught of PDX FC on July 10, Case has always been both a fan and player favorite. With the departure of last year's leading goal scorer José Carlos González and McGuire, look for him to make another big impact offensively this summer.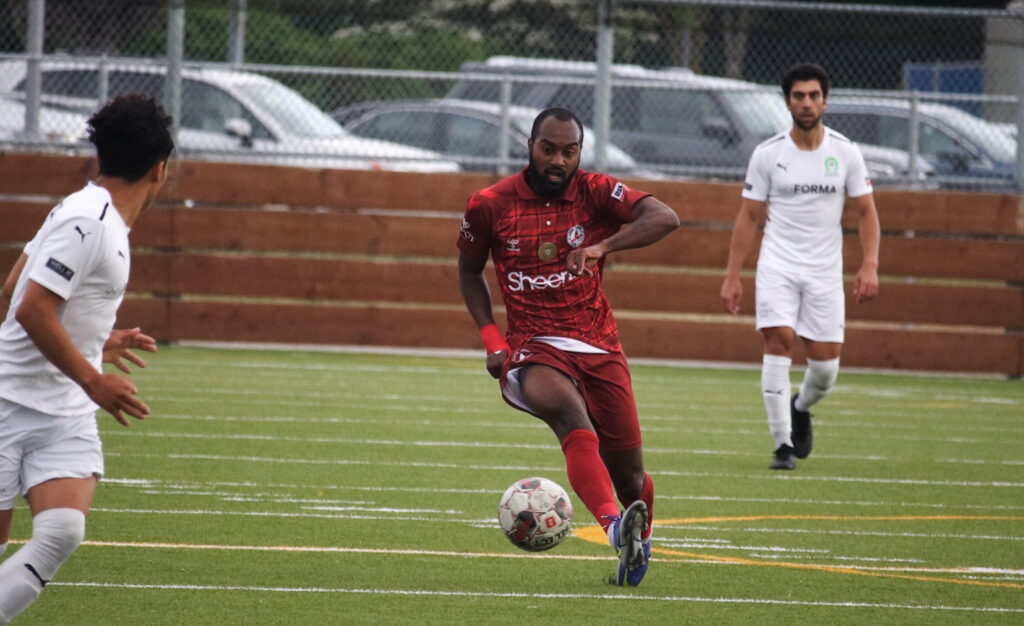 Robin Terry
For the fifth straight season, Terry was fantastic on the pitch for the Corban Warriors in 2022.
The defender from Cape Town, South Africa, started all 19 games he appeared in and logged 1580 minutes under his belt this past season. He also dropped in three goals and two assists
while being named to the CCC All First-Team Conference after also being named to the team in 2021. He was a monumental piece of Corban's 16-3-2 record and a berth in the NAIA National Tournament that resulted in a heartbreaking double-overtime loss to No. 17 ranked Oklahoma Wesleyan University.
Look for Terry to be a large part of the Reds' defense for the second year in a row. In the ten games he played last season, Galas used him nearly the entire time with 890 minutes as he earned All-Western Conference Honors.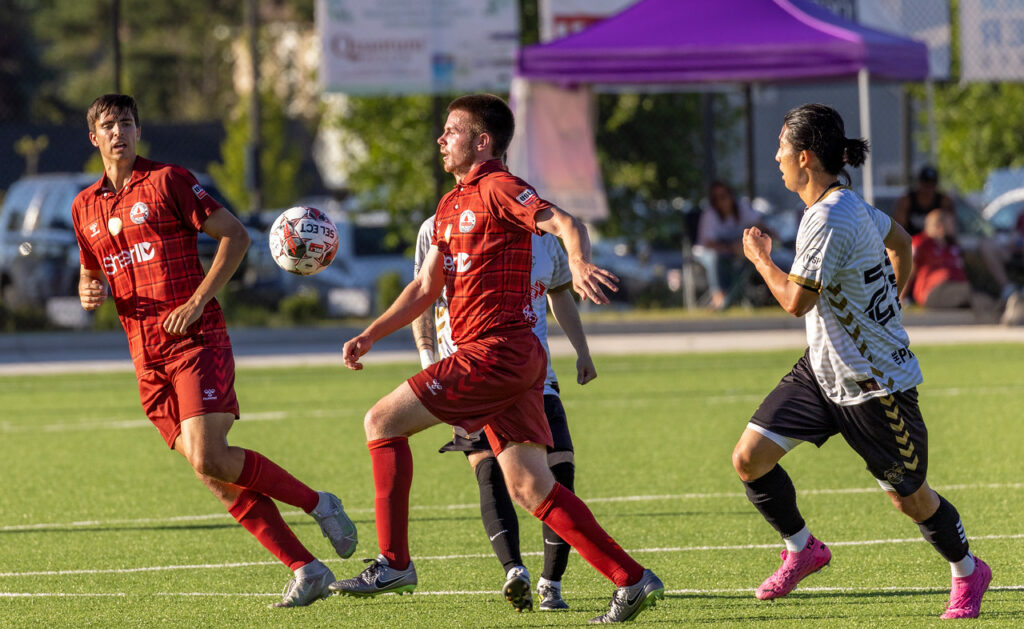 Landon Sloan
Sloan featured in nine games for Creighton University in 2022, with one start and one shot in 166 minutes. The junior from North Carolina was part of the Blue Jays' impressive sweep of the Big East Tournament, and a deep run into the NCAA Men's Soccer Championship. They beat No. 1 Washington and No. 4 Duke before losing to the eventual champions, Syracuse, in the semis.
Sloan was used much more frequently for the Reds last summer, appearing in 11 games and clocking in well over 800 minutes. Patrolling the midfield, Sloan recorded an assist on the year, albeit a timely one in the Reds' 2-2 exhilarating tie against Ballard FC. Look for him to play another large role for LUFC this summer.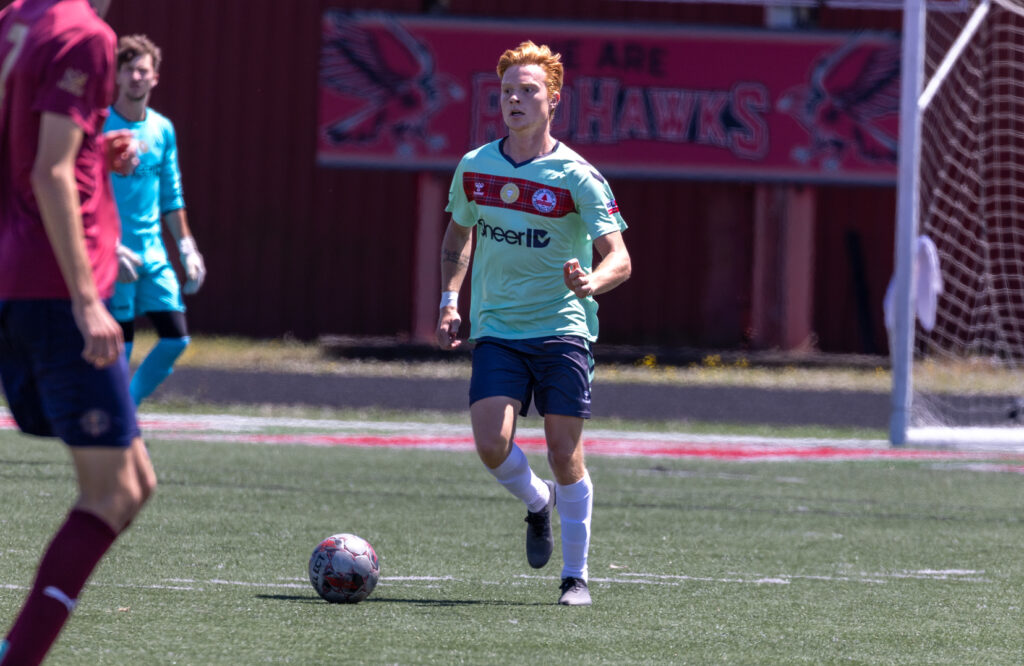 Scott Gustafson
Like Sloan, Gustafson's only offensive stat from last summer playing as a Red was a gorgeous assist against Ballard FC.
Since then, Gustafson, the Ashland native, made the transfer from Washington to Brown University. In Gustafson's two seasons as a Huskee, the team reached the NCAA Elite Eight and National Championship, respectively, before making the cross-country move to Rhode Island to be part of the resurgence of Brown.
Gustafson patrolled the midfield for 17 games as a Bear, starting 14 of them. He's also a former Gatorade Soccer Player of the Year for the state of Oregon while spending three years with the Olympic Development Program.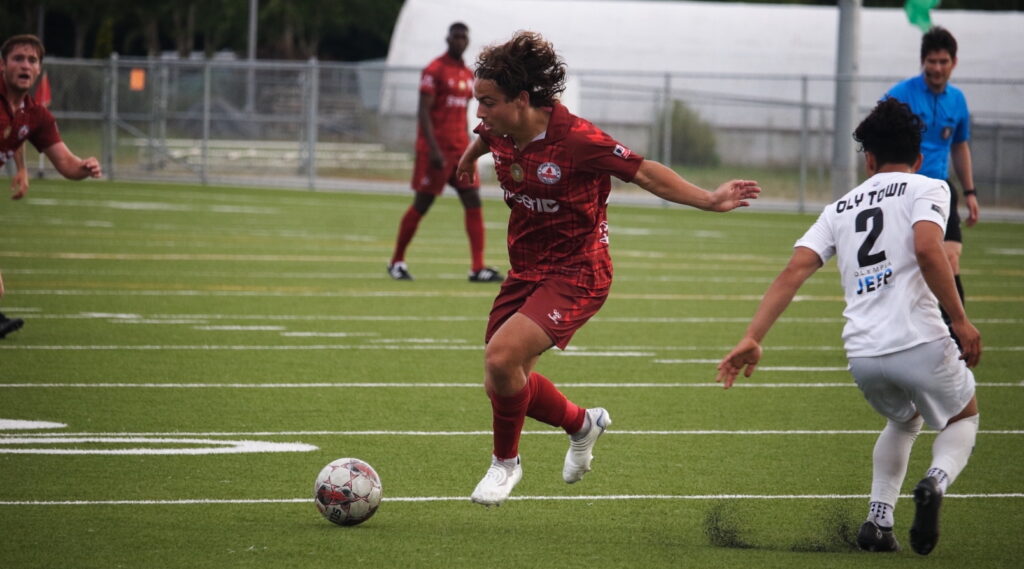 Ethan Doud
Doud is coming off a season to remember at Fort Hays State University in Kansas.
He racked up accolades including GAC/MIAA Midfielder of the Year, a First Team Selection for the GAC/MIAA, and an All-GAC/MIAA Tournament Team selection. He played all 19 games for the Tigers while going the full distance in 12 of them, tallying a goal and two assists on the season.
Doud was a firecracker for the Reds midfield last year, while also filling in on the backline when needed due to injuries, and he'll look to make the same impact coming off the best season of his career.
Other
Luke Waters, another Creighton Blue Jay, is also back with the team this year. He appeared in just one game late in the season last year after suffering a hamstring injury in the preseason. He played in 11 games for Creighton in the fall, earning his first career start and tallying his first assist during their magical season.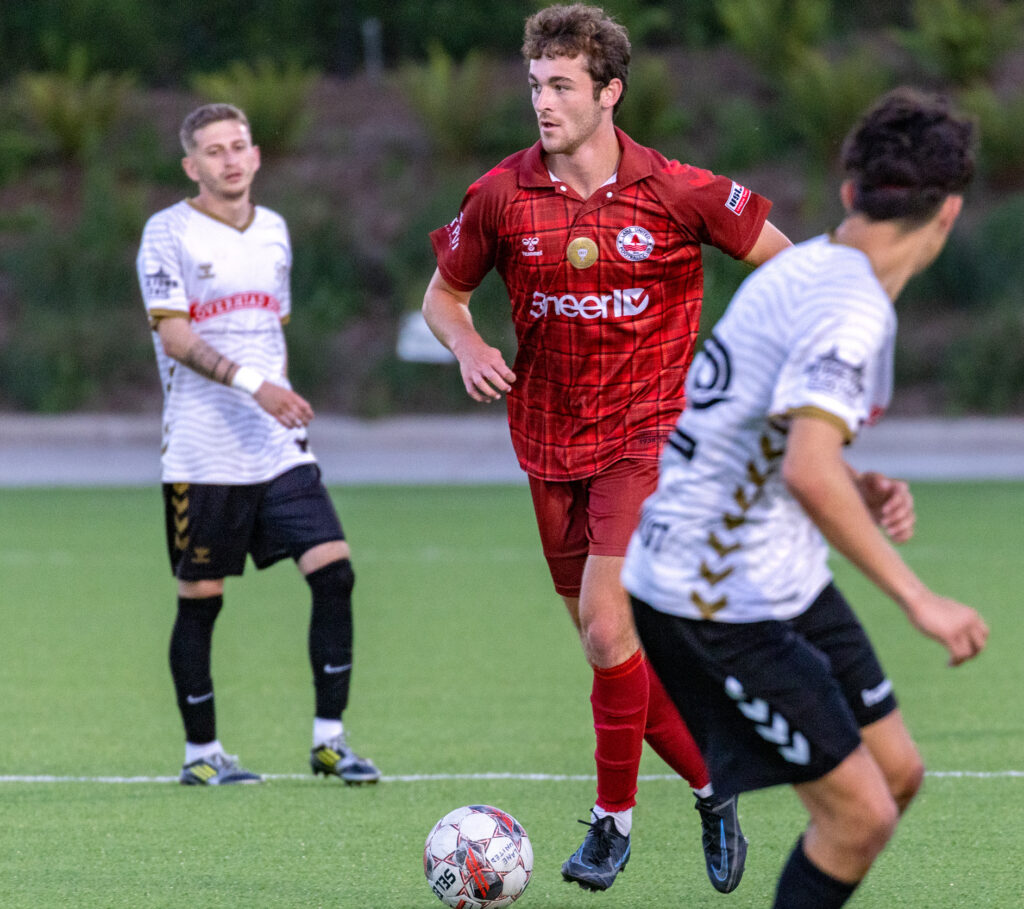 Calvan Berteau, a defender at University of Nebraska Omaha, is also back with the Reds for the first time since 2021 after not playing with the club last year. In 2021, Berteau was a solid piece for the Reds while recording two goals and an assist.
Harper Neubeck was another player on the 2021 Reds team, although he played just 25 minutes before fracturing his jaw against OVF Alliance. The Eugene native and Churchill alumni spent last summer with OVF Alliance, but he's back in Lane County this year as a Red.
Finally, William Ficek, the soon-to-be Grand Canyon Lope, is back with the Reds at goalie. Ficek got some time in the goal late last season and has been a local well-decorated athlete for a few years now at Marist High School. Ficek recently committed to GCU after a year at the renowned ETURE Soccer Program in Spain, but will be a key addition to the Reds before then.
Catch the players back in action this Saturday, May 13, vs Bellevue Athletic FC at 4 pm at Civic Park in Eugene.